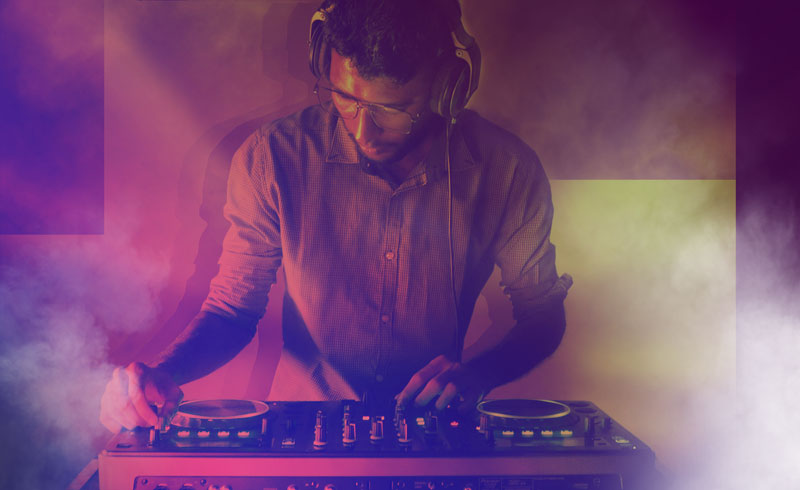 Music is a powerful force that promotes empathy, healing, and self-expression. The team at Audius lives for music, and believes that it can also bring communities together. So this year, in partnership with The Giving Block, Audius is thrilled to offer an exclusive holiday concert on December 28th at 4 pm ET / 9 pm UTC!
Together, we will have some never before heard music and sets from Audius native artists and your favorite musical acts.
Our goal is to raise awareness and funds for the charities and nonprofits dedicated to enriching humanity through creative expression. So click below to make a donation that will be used to support The Giving Block's Arts & Culture Impact Index Fund.
What's Next?
Donate (all denomination sizes are welcome, but the more the merrier)
100% of donations go to charity
Join the Audius discord!
Encourage your friends to donate and join, too!
Arts & Culture Nonprofits You'll Support
The Arts & Culture Impact Index Fund supports US-based nonprofit organizations that advocate for arts and culture across the United States and worldwide. We've vetted every nonprofit in the Impact Index Fund, so you can be sure every dollar of your crypto donation will go to verified nonprofits. When you donate to the Arts & Culture Impact Index Fund, each nonprofit will receive an equal portion of your donation.
To see all participating organizations, please read the FAQ below.
What is an Impact Index Fund?
Impact Index Funds bundle together multiple nonprofits that have a similar focus or mission. If there is a specific issue area that you or your brand want to support through charitable giving, donating to an Impact Index Fund is a great way to do so. With a single transaction, you can help charities of all shapes and sizes: large and small, global and local, new and established, traditional and innovative. For more information on Impact Index Funds, visit our Impact Index Funds page.
Which nonprofits are in this Impact Index Fund?
Count Basie Center for the Arts
Friends of Colorado Avalanche Information Center
92nd Street Y
American Folk Art Museum
Arsht Center
Ballet Fantastique
Creative Clay, Inc.
Eyebeam
Friends of the Lobkowicz Collections
Global Heritage Fund
Great Lakes Center for the Arts
High Desert Museum
Historic Hawaii Theatre
Los Angeles County Museum of Art
Lux Art Institute
Minnesota Street Project Foundation
Museum of Chinese in America
Museum of the Moving Image
Musicians On Call
Notes for Notes, Inc.
Out of Eden Walk
Paramount and State Theatres
Rocky Mountain Public Media
Si-Yo Music Society Foundation, Inc.
The Actors Fund
The Chinati Foundation
The Jewish Board
The Museum of Flight
Women's Audio Mission
How will funds be distributed?
Once per month, the total value of each fund will be distributed evenly to all of the nonprofit organizations participating in that fund. 
Who is The Giving Block?
The Giving Block makes Bitcoin and other cryptocurrency fundraising easy for nonprofits. Since 2018, we have been empowering mission-driven organizations, charities, universities, and faith-based organizations of all sizes to leverage crypto technology to achieve their mission. More than 1,000 organizations trust The Giving Block as their crypto fundraising platform.
How do you pick nonprofits for the Impact Index Fund?
Donor trust is very important to us. We vet every nonprofit that uses The Giving Block to ensure that they are registered nonprofit organizations, charities, and foundations. While the specifics of each nonprofit's mission may differ, the nonprofits in this Impact Index Fund have been selected because they are aligned in their overarching goals.