Giving Tuesday is the biggest worldwide day of giving and is held on the Tuesday after the United States' Thanksgiving. This year it will take place on December 1, 2020.
Bitcoin Tuesday is the equivalent of Giving Tuesday for cryptocurrencies. Bitcoin Tuesday brings together the Giving Tuesday movement of traditional fiat donations, and the massive online presence of the crypto community to lead cryptocurrency donors to nonprofits accepting cryptocurrency donations.
Crypto Giving Tuesday, is a unique opportunity to engage new donors, to explore crypto loving causes to support and to get involved with a worldwide giving movement. Now is the time to participate in Bitcoin Tuesday!
Why is Bitcoin Tuesday Important?
Cryptocurrency is one of the fastest-growing donation methods. There are over 101+ Million cryptocurrency users most of them between the ages of 20 to 40. These cryptocurrency users are holding cryptocurrency as an asset for the long term.
Cryptocurrency is classified as a property, just like stocks. Once crypto users have held onto the assets for over a year they are the most incentivized to bypass the capital gains tax by donating crypto to nonprofits. The end of the year is when accepting cryptocurrency donation matters most because of the tax incentive.
Bitcoin Tuesday brings together all the right people to drive cryptocurrency donors to nonprofits who accept cryptocurrency donations resulting in millions of dollars being raised for worthy causes around the world.

Who is involved with Bitcoin Tuesday?
Everyone is involved with Bitcoin Tuesday….no really. The Giving Block gathers all the best nonprofits, partners, and media to create a seamless and holistic ecosystem. Donors find nonprofits, partners match donations, or provide support in other ways, media picks up events and partnerships to further spread the word which brings donors back to the nonprofit community.
Nonprofit organizations put out curated marketing materials to let crypto donors know that they accept cryptocurrency donations. Crypto users can easily find participating nonprofits through the hashtag #BitcoinTuesday and donate cryptocurrency to their favorite charities.
Crypto companies participate in Bitcoin Tuesday to build relationships with their community and connect with new users that engage with nonprofits. Companies play a key role in spreading the word, and as a result, play a major role in bringing crypto adoption mainstream.
Media has plenty of runway to prepare for this huge crypto event. They are motivated by the nonprofits participating, major partners, huge crypto donations, and creative events.
We create an ironically "centralized" event, which will bring together over 100 nonprofits and key industry partners. Join Bitcoin Tuesday here!
What does The Giving Block do for Bitcoin Tuesday?
The Giving Block creates a seamless funnel for the best outcomes on Bitcoin Tuesday. This starts with planning and providing marketing kits to all our clients.

The Giving Block develops relationships with new and existing partners every year. Partners will donate their ad space on websites that cryptocurrency users check frequently to direct traffic to nonprofits who accept. Some also provide match dollars to encourage giving.
Media outlets and key opinion leaders and influencers use their platforms to spread the word about #BitcoinTuesday
Common Misconceptions About Participating in Bitcoin Tuesday
We don't have time for another campaign
Participating in Bitcoin Tuesday is really easy and can be layered into your existing content calendar. There aren't as many moving parts in cryptocurrency fundraising as in traditional fundraising. It is important to include the appropriate hashtags to funnel your content to crypto donors. Here is an example of a cryptocurrency fundraising campaign: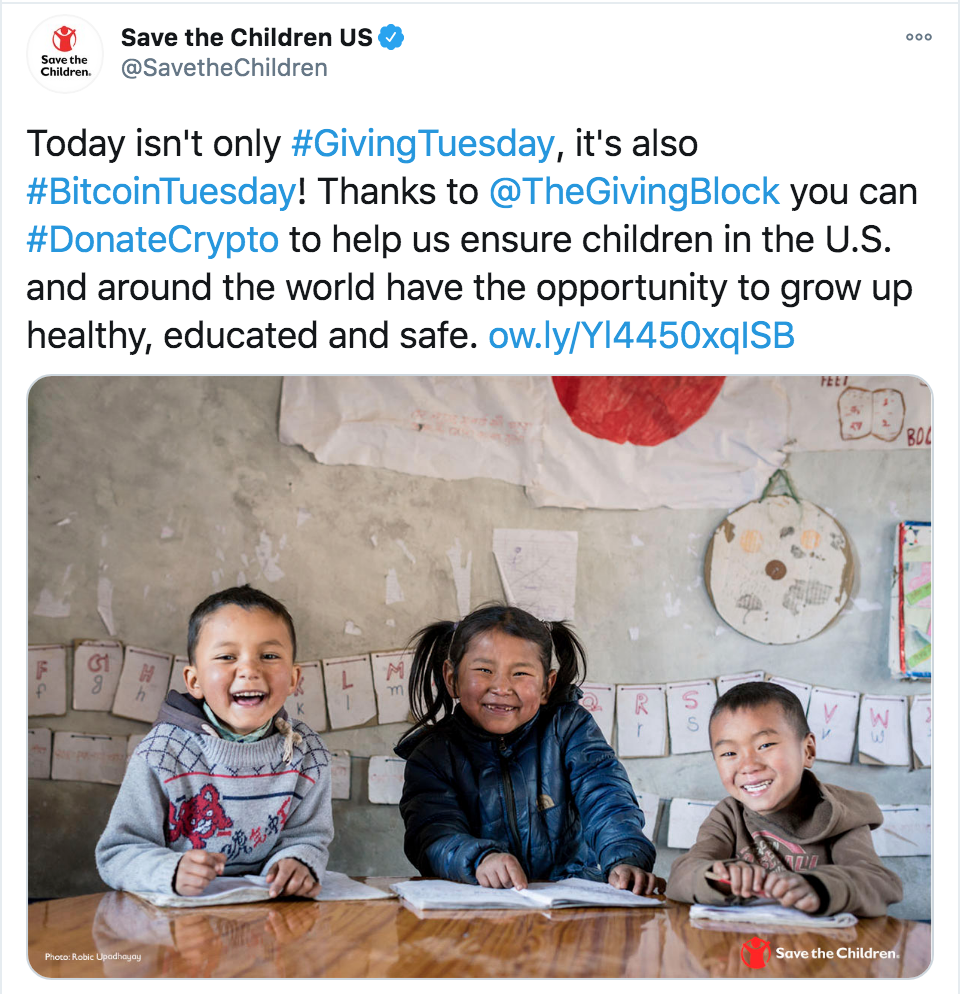 Our donors don't use Bitcoin
Most crypto donors are new donors. Bitcoin presents your nonprofit with the opportunity to diversify your revenue and welcome new donors if you accept cryptocurrency donations. Create content that is designed for the audience Bitcoin is generating instead of only focusing on your current demographics.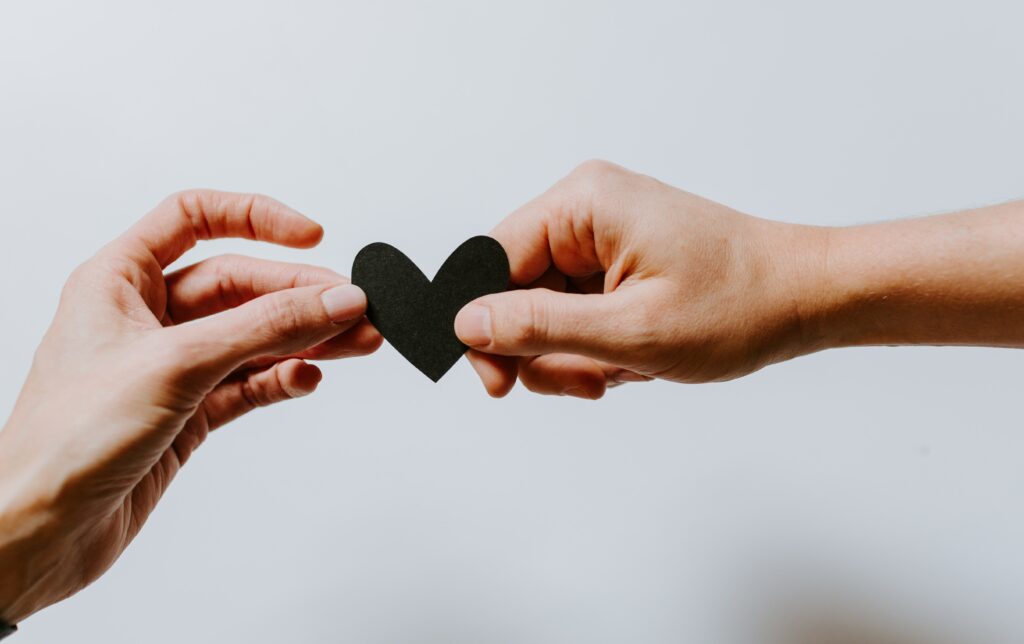 How do we participate in Bitcoin Tuesday?
Get set up to accept cryptocurrency donation through The Giving Block. Once you are onboarded, The Giving Block provides your nonprofit with curated marketing materials to prepare you. On December 1, 2020, engage with potential cryptocurrency donors by using the marketing materials and correct hashtags.
If you have any questions about participating in Bitcoin Tuesday. Contact the team at The Giving Block today to schedule a demo.