Maui Emergency Response Fund
Here's how to help Maui residents affected by the devastating wildfires.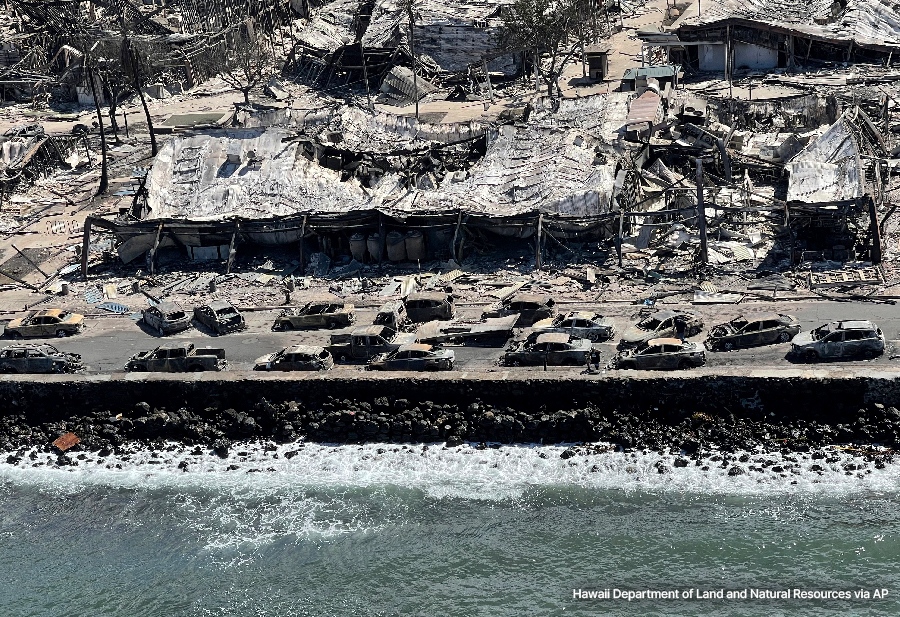 According to the latest estimates, wildfires in Maui have caused over 100 deaths, destroyed hundreds of homes and businesses, and displaced thousands of residents.
The Giving Block has set up an emergency response fund to provide support to charitable organizations working on the ground in Maui to assist with relief efforts.
To assist in these urgent relief efforts, consider making a donation to our fund. Your generous gift will support numerous charities providing emergency medical care, food, shelter, and other forms of aid.
Unlock $500,000 in donation match dollars
Want to double your impact? Now you can—thanks to a generous donation match offer from Jared Isaacman, CEO of The Giving Block's parent company, Shift4.
The first $500,000 donated to our Maui response fund and the participating causes will be matched 1:1. That adds up to a total of $1 Million in support for Maui relief efforts! See terms and details in the FAQ below.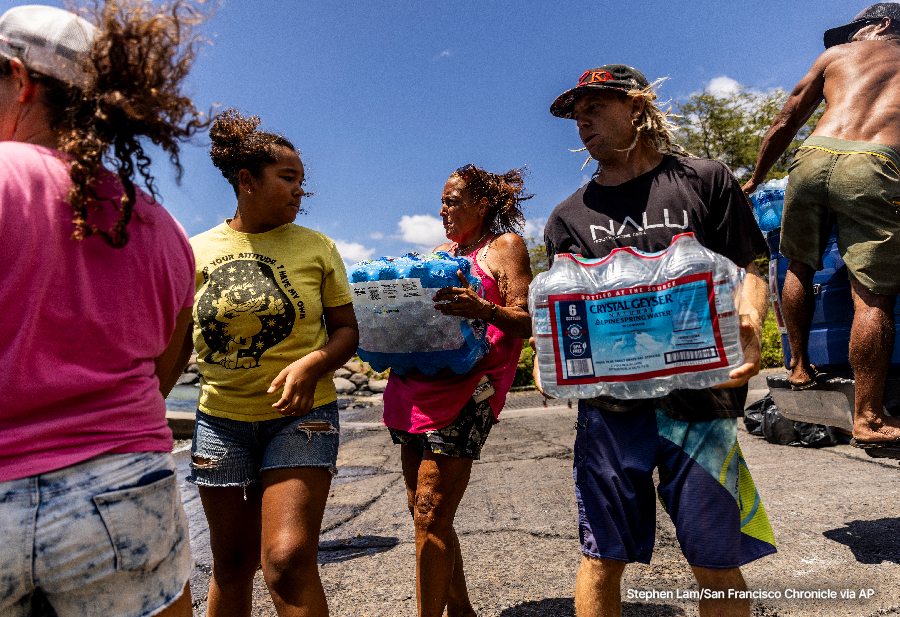 Ways your gift makes a difference
The humanitarian relief organizations and international nonprofits participating in our fund will receive an equal distribution of the donations we receive.
These organizations' missions include providing urgent medical care and humanitarian aid to children, individuals, families, and animals.
(Our emergency funds have supported causes such as Ukraine humanitarian aid and earthquake relief in Syria and Turkey.)
How to give now
Our Maui Emergency Response Fund accepts donations of crypto, stocks, DAF grants, and cards. Follow the steps below to support our fund.
Support the fund using the donation form on the page.
Select a donation method and the amount you plan to give.
Enter additional details, such as your name and address, and customize your donation (e.g. make it recurring). Options may vary depending on the gift type.
Be sure to enter your email if you wish to receive a gift acknowledgment for tax purposes.
Donate to nonprofits actively aiding in Maui relief efforts
Want to support a single organization working to provide relief in Maui? These donations will still be matched too! Click the logo of one of the organizations below.
How does the $500k Maui Emergency Response Fund Match Campaign Work?
Each cryptocurrency, stock, DAF and card donation made via The Giving Block ("TGB") platform during the Campaign Period to an Eligible nonprofit or to the Maui Emergency Response Fund will be matched by Jared Isaacman (individually or through a foundation set up for the purposes of making such donations) ("Foundation") up to $500,000 (the "$500k Maui Emergency Response Fund Match" or "Match").
The Match will be made on a first come first served basis. The Match will provide up to $500,000 total, capped at $100k in direct donations to Eligible nonprofits. There will be no caps on donations to the Maui Emergency Response Fund. The Match funds will be distributed after the Campaign Period to each Eligible nonprofit.
Is there a limit to the Match for each Eligible nonprofit?
For the Match, each Eligible nonprofit will be eligible to receive up to a maximum of $100,000 during the Campaign Period, to allow a wider range of nonprofits to benefit from the Match.
Can the same Eligible Nonprofit receive match funds from both direct donations and the Maui Emergency Response Fund?
Yes – we allow double-dipping! Let's use some examples*
Example: if an Eligible nonprofit receives a donation in crypto or stocks worth $100k during the Campaign Period, they would still be eligible to receive their portion of match funds from donations made to the Maui Emergency Response Fund.
*Examples are provided for the sake of simplified illustration only and do not include any TGB transaction fees (which will apply). They also assume that the Match total and per-org limits have not been used up through other donations.
Which nonprofits are eligible to receive the Match?
"Eligible nonprofit" means any nonprofit TGB subscription customer that is:
Enrolled on the TGB platform during the Campaign Period;
In good standing (i.e., no past-due subscription fees); and
Either a verified international nonprofit, or a US-based 501(c)(3) public charity or private operating foundation (specifically, excluding private non-operating foundations and 501(c)(4)s due to Renaissance Charitable DAF payout policies).
Vetted nonprofit selected for inclusion in the Maui Emergency Response Fund due to their ongoing active support of the disaster relief efforts in Maui.
You can learn more about the Maui Emergency Response Fund and nonprofits included in the fund here.
How long does the Match last?
During the "Campaign Period", which is from 12:01 AM US Eastern Time August 11, 2023 through the earlier of the time when the total Match funds are used up or at 11:59 PM US Eastern Time December 31, 2023. Note that if you are donating stock, the liquidation process can take some time, and the value of the donation, and eligibility for the Match (i.e., for determining whether limits have been reached) will be determined at the time of the sale and settlement.
When will the Eligible nonprofits get their funds from the Match?
The Match funds will be paid out to all Eligible nonprofits after the end of the Campaign Period.
How will the Match funds be distributed to each Eligible nonprofit?
The Foundation will contribute to the Renaissance Charitable Foundation Donor Advised Fund ("DAF") which will distribute the proceeds to the charities as set forth above.
Will the Match funds be paid in cryptocurrency or fiat?
The match funds will be granted to the nonprofit recipients in US Dollars.
Will pricing fluctuations in market prices change the value of the Match?
No, the value is fixed at $500,000.
Will credit card donations be eligible for the Match?
Will the charities be charged any fees for donations?
Yes. TGB, charges standard processing fees on all donations.
What if I (as a donor) want a refund from my donation?
All donations are final and will not be eligible for a refund.
Who can I contact if I have additional questions?
When will I receive a tax receipt for my donation?
As with any donation on the TGB platform, if you provide your email address during the donation process we will send you a tax receipt immediately following your donation on behalf of the charity.
Will the Match be considered part of my individual donation as a donor?
No. You will only receive credit for the donation made by you.
Will my identity be provided to the charity that I am donating to?
Only if you choose to enter that information. Most nonprofits accept anonymous donations.
How can my nonprofit be added to the Maui Emergency Response Fund?
If your nonprofit already accepts donations via The Giving Block, contact [email protected] and we'll determine your eligibility.
If you are not accepting donations via The Giving Block but would like to participate in this fund, get in touch by filling out this form.