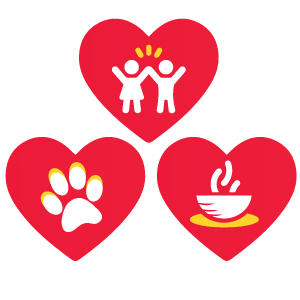 Cause Funds
Donating your crypto to a Cause Fund will support nonprofits aligned with a particular cause.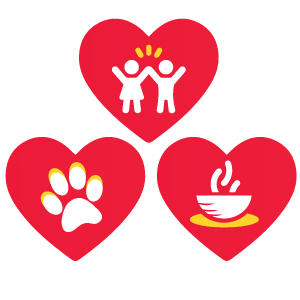 What are Cause Funds?
If there is a specific issue area that you or your brand want to support through charitable giving, consider donating to a Cause Fund. Cause Funds bundle together multiple nonprofits that have a similar focus or mission.
With a single transaction, you can help charities of all shapes and sizes: large and small, global and local, new and established, traditional and innovative.
To donate crypto to a Cause Fund, scroll down and select a fund that you would like to support.
Cause Areas
Make a donation to support nonprofit organizations addressing one of these 15 cause areas:

Causes Week: December 13-17
From December 13-17, we're hosting Causes Week, a five-day initiative to drive donations to our 15 Cause Funds:
12/13: Education | Children & Youth | Arts & Culture
12/14: Civil & Human Rights | Economic Development | Poverty & Housing
12/15: Technology & Science | Health & Medicine | Environment
12/16: Disasters & Conflict | Food & Water | Mental Health
12/17: Animals | Liberty & Freedom | Military, Veterans and First Responders
Spread love. It's the crypto way.
At the heart of the crypto philanthropy movement, the idea is simple: by giving away a portion of your gains, you can help make a difference in the world. When you support a Cause Fund, you do just that by enabling multiple charities to grow their impact, not only those with instant name recognition.
Cause Fund donations also have a profound ripple effect above and beyond the charities you support. With a large number of nonprofits finding success in crypto fundraising, crypto adoption in the charitable sector is destined to grow exponentially. In turn, this reinforces charitable giving as an important use case for cryptocurrencies.
In short, Cause Funds help everyone win.
Frequently Asked Questions
Which nonprofits are participating?
All US-based nonprofit organizations on The Giving Block are eligible to participate in the Cause Funds, and hundreds have signed up to do so. Each participating organization has self-identified one single Cause Fund to join. At the start of each month, the Cause Funds will be updated to include new nonprofits that have onboarded with The Giving Block.
How are funds distributed?
Once per month, the total value of each fund will be distributed evenly to all of the nonprofit organizations participating in that fund.
Who can donate to a Cause Fund?
Do you have plans to add more funds?
Our initial series includes 15 unique Cause Funds. We may add additional Cause Funds in the future, based on the focus areas of nonprofits on The Giving Block.
Which cryptocurrencies are accepted?
The Cause Funds accept more than 45 cryptocurrencies. Please visit each unique fund's donation page for a complete list.
How do Cause Funds map to the United Nations' Sustainable Development Goals (SDGs)?
Cause Fund
Sustainable Development Goal
Animals
14. Life on Land
15. Life Below Water
Arts and Culture
9. Industry, Innovation, and Infrastructure
Children and Youth
1. No Poverty
2. Quality Education
3. Good Health and Wellbeing
Civil and Human Rights
10. Reduced Inequalities
16. Peace, Justice, and Strong Institutions
Disasters and Conflict
2. Zero Hunger
3. Good Health and Wellbeing
6. Clean Water and Sanitation
16. Peace, Justice, and Strong Institutions
Economic Development
8. Decent Work and Economic Growth
9. Industry, Innovation, and Infrastructure
Education
2. Quality Education
Environment
6. Clean Water and Sanitation
7. Affordable and Clean Energy
11. Sustainable Cities and Communities
12. Responsible Consumption and Production
13. Climate Action
14. Life Below Water
15. Life on Land
Food and Water
2. Zero Hunger
6. Clean Water and Sanitation
Health and Medicine
3. Good Health and Wellbeing
Liberty and Freedom
5. Gender Equality
10. Reduced Inequalities
16. Peace, Justice, and Strong Institutions
Mental Health
3. Good Health and Wellbeing
Military, Veterans, and First Responders
16. Peace, Justice, and Strong Institutions
Poverty and Housing
1. No Poverty
11. Sustainable Cities and Communities
Technology and Science
9. Industry, Innovation, and Infrastructure
1000+ organizations accept crypto donations through The Giving Block