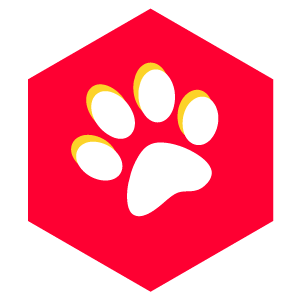 Cause Fund: Animals
Support US-based charities devoted to animal rights and protection with a single donation.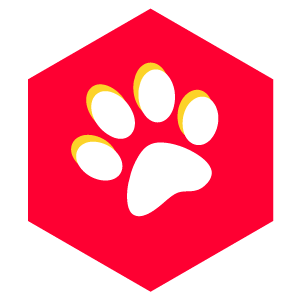 Support Animal-Related Charities
Humans co-exist on our planet with thousands of other species. Your donation to the Animals Cause Fund empowers several charities that protect the diverse creatures of the land, air, and sea. Nonprofit organizations participating in this Cause Fund arrange for animal foster care, provide sanctuaries and shelters, and so much more.
To see all participating organizations, please read the FAQ below.
Save on your taxes by donating crypto
There's a reason high net worth individuals tend to donate property instead of cash. Donating cryptocurrency directly to a 501c3 nonprofit is more tax efficient and can save you money.
The IRS classifies cryptocurrency as property for tax purposes which means it is typically the most tax efficient way to support your favorite cause. When donating crypto, you receive a tax deduction for the fair market value of the crypto, and you avoid the capital gains tax you would have incurred if you had sold the crypto and then made a donation. That means you're able to donate more, as well as deduct more on your tax return. The difference? Sometimes more than 30%.
If you provide an email, you will automatically receive a tax receipt after donating.
Frequently Asked Questions
What is a Cause Fund?
Cause Funds bundle together multiple nonprofits that have a similar focus or mission. If there is a specific issue area that you or your brand want to support through charitable giving, donating to a Cause Fund is a great way to do so. With a single transaction, you can help charities of all shapes and sizes: large and small, global and local, new and established, traditional and innovative. For more information on Cause Funds, visit our Cause Funds page.
Which nonprofits are in this Cause Fund?
African Wildlife Foundation
Animal Charity Evaluators
Animal Equality
Animal Ethics
Animal Haven
Animal Welfare League of Arlington
Best Friends Animal Society
Bissell
Born Free USA
Cascades Raptor Center
Companions for Heroes
Dogs For Better Lives
Dolphin Project
Fort Worth Zoo
Four Paws USA
Friends of Bonobos/Lola ya Bonobo-US
Fund for Wild Nature
Giant Steps Therapeutic Equestrian Center
Global Sanctuary for Elephants
Golden PAWS Assistance Dogs
Heaven on Earth
Hope For Paws
Humane Animal Rescue
Humane Society of Utah
International Anti-Poaching Foundation
International Rhino Foundation
Jacksonville Humane Society
Julianas Animal Sanctuary
Lady Freethinker
Larimer Humane Society
Maui Humane Society
Mercy for Animals
Mission K9 Rescue
Muttville
North Shore Animal League America
NORTHSTAR PET RESCUE INC
OCEAN DEFENDERS ALLIANCE
Orangutan Outreach
Over and Above Africa Foundation
People for the Ethical Treatment of Animals (PETA)
PETS FOR VETS
Progressive Animal Welfare Society (PAWS)
Project Chimps
Re:wild (Global Wildlife Conservation)
Red Bucket Equine Rescue
San Diego Humane Society
Santa Fe Animal Shelter
Save the Chimps
Second Chance Rescue NYC
SEE Turtles
SKY MOUNTAIN WILD HORSE SANCTUARY
Southeastern Guide Dogs
The Grey Muzzle Organization
The Oregon Humane Society
The Real Bark
Wildlife Conservation Network
Wildlife SOS
Wolf Conservation Center
Wolf Trap Animal Rescue
Wright-Way Rescue
How will funds be distributed?
Once per month, the total value of each fund will be distributed evenly to all of the nonprofit organizations participating in that fund. 
1000+ organizations accept crypto donations through The Giving Block