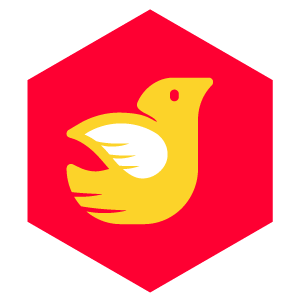 Cause Fund: Civil & Human Rights
Support US-based charities focused on civil and human rights issues with a single donation.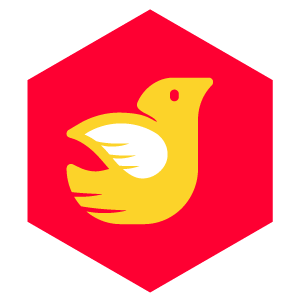 Support Civil & Human Rights Charities
Creating a more just world starts with us. Your donation to the Civil & Human Rights Cause Fund empowers several charities devoted to the upholding of civil rights and human rights. Nonprofit organizations participating in this Cause Fund support refugees during and after relocation, provide bail fees to low-income citizens, and so much more.
To see all participating organizations, please read the FAQ below.
Save on your taxes by donating crypto
There's a reason high net worth individuals tend to donate property instead of cash. Donating cryptocurrency directly to a 501c3 nonprofit is more tax efficient and can save you money.
The IRS classifies cryptocurrency as property for tax purposes which means it is typically the most tax efficient way to support your favorite cause. When donating crypto, you receive a tax deduction for the fair market value of the crypto, and you avoid the capital gains tax you would have incurred if you had sold the crypto and then made a donation. That means you're able to donate more, as well as deduct more on your tax return. The difference? Sometimes more than 30%.
If you provide an email, you will automatically receive a tax receipt after donating.
Frequently Asked Questions
What is a Cause Fund?
Cause Funds bundle together multiple nonprofits that have a similar focus or mission. If there is a specific issue area that you or your brand want to support through charitable giving, donating to a Cause Fund is a great way to do so. With a single transaction, you can help charities of all shapes and sizes: large and small, global and local, new and established, traditional and innovative. For more information on Cause Funds, visit our Cause Funds page.
Which nonprofits are in this Cause Fund?
ActionAid USA
Arizona Coalition to End Sexual & Domestic Violence
Ascend – Leadership Through Athletics
Beluminus (FIRN)
Bradley Angle
Buried Alive Project
Center for Policing Equity
Chicago Community Bond Fund
Choose Love Inc.
Committee to Protect Journalists
Court Watch Nola
Days for Girls
Fair Count
Florence Immigrant & Refugee Rights Project
For Freedom International
Forward Justice
Free The Girls
GRIP Training Institute
Hearts & Homes for Refugees
HRD
Human Rights Campaign
Humanity Rises
JC Vision and Associates, Inc.
Justice Committee
Korean American Community Foundation of San Francisco
League of Women Voters of California
Lone Star Legal Aid
Mercy Beyond Borders
Mountain States Legal Foundation
Movement For Black Lives
MoveOn
Nashville Community Bail Fund
National Black Chamber of Commerce
National Immigration Law Center
National Society of Black Engineers
New Hour for Women & Children
Nia Tero
North County Lifeline Inc
OutRight Action International
Parity
Prairie View A&M Foundation
RAICES / Refugee and Immigrant Center for Education and Legal Services
Rapha International
Refugee Women's Alliance (ReWA)
Release Our Elders
Restorative Justice for Oakland Youth (RJOY)
Sandy Hook Promise
Social and Environmental Entrepreneurs
Soill
Southern Coalition for Social Justice
The Advocates
The Bail Project
The Campbell Center
The Center for Public Integrity
The Desai Foundation
The Freedom Roc
The SAFE Alliance
The Teen Project
The Women's Center of Greater Danbury
Too Young To Wed
Trans Lifeline
Transgender Legal Defense and Education Fund, Inc. (TLDEF)
United Sikhs
UNRWA USA
Urban Teachers
W. Haywood Burns Institute
When We Band Together
Women for Afghan Women
Young Center for Immigrant Children's Rights
How will funds be distributed?
Once per month, the total value of each fund will be distributed evenly to all of the nonprofit organizations participating in that fund. 
1000+ organizations accept crypto donations through The Giving Block