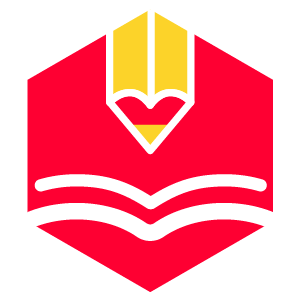 Cause Fund: Education
Support US-based charities devoted to providing high-quality education with a single donation.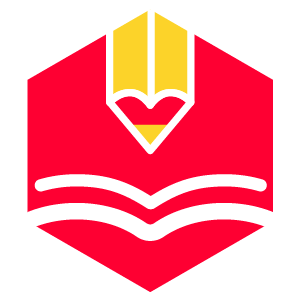 Support Education Charities
Knowledge is one of the keys to success. Your donation to the Education Cause Fund empowers several charities that foster positive learning environments. Nonprofit organizations participating in this Cause Fund provide skills training, build schools, bestow need-based scholarships, and so much more.
To see all participating organizations, please read the FAQ below.
Save on your taxes by donating crypto
There's a reason high net worth individuals tend to donate property instead of cash. Donating cryptocurrency directly to a 501c3 nonprofit is more tax efficient and can save you money.
The IRS classifies cryptocurrency as property for tax purposes which means it is typically the most tax efficient way to support your favorite cause. When donating crypto, you receive a tax deduction for the fair market value of the crypto, and you avoid the capital gains tax you would have incurred if you had sold the crypto and then made a donation. That means you're able to donate more, as well as deduct more on your tax return. The difference? Sometimes more than 30%.
If you provide an email, you will automatically receive a tax receipt after donating.
Frequently Asked Questions
What is a Cause Fund?
Cause Funds bundle together multiple nonprofits that have a similar focus or mission. If there is a specific issue area that you or your brand want to support through charitable giving, donating to a Cause Fund is a great way to do so. With a single transaction, you can help charities of all shapes and sizes: large and small, global and local, new and established, traditional and innovative. For more information on Cause Funds, visit our Cause Funds page.
Which nonprofits are in this Cause Fund?
1000 Dreams Fund
AdoptAClassroom.org
AfricAid
Apex for Youth
B2TheWorld
BANANAS Inc
Bates College
Berkeley Preparatory School
Bethany Fellowship Inc
buildOn
Built With Bitcoin Foundation
Civics Unplugged Inc
Code To Inspire Inc
Computers 2 SD Kids
Council for Economic Education
Cushing Academy
Develop Africa
Diversity in Blockchain
Durham Academy
Ecole Bilingue de Berkeley
ELIC
Emet Outreach
iMentor
Karam Foundation
KENT SCHOOL
King Baudouin Foundation United States
King County Library System Foundation
Lawrenceville School
Learn Fresh
Leavenworth Regional Catholic School System
Lupus Foundation of America, Inc.
Luther High School
LWV of Florida Education Fund
Maharishi International University
Malala Fund
MiraCosta College
Mona Foundation
Moneythink
New Saint Andrews College
Omni Nano
Operation Broken Silence
Oregon State University Foundation
Pencils of Promise (PoP)
Pepperdine University
Phillips Exeter Academy
Poly prep
Prager University
Presence Point, Inc.
Project Phil
San Diego Oasis
SolarBuddy Inc
Southern Connecticut State University
Space for Humanity
St. Labre Indian School Educational Association
Students For Liberty
Texas Public Policy Foundation
The Baruch College Fund
The Catholic University of America
The University of Alabama
The University of Arizona Foundation
Tunapanda
University of Central Florida
University of Maryland
Unstoppable Foundation
Urban Ed Academy
VMI Alumni Association
Wake Forest University
Western Reserve Academy
WholeSchool Mindfulness
WORLD IN NEED CORPORATION
How will funds be distributed?
Once per month, the total value of each fund will be distributed evenly to all of the nonprofit organizations participating in that fund. 
1000+ organizations accept crypto donations through The Giving Block