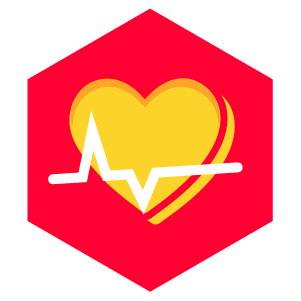 Cause Fund: Health & Medicine
Support US-based charities working to provide healthcare and healing with a single donation.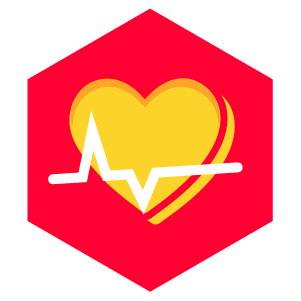 Support Health & Medicine Charities
Medicine involves care, prevention, treatment, and research. Your donation to the Health & Medicine Cause Fund empowers several charities that work to raise the standard of healthcare. Nonprofit organizations participating in this Cause Fund support patients with chronic and incurable illnesses, award research grants, and so much more.
To see all participating organizations, please read the FAQ below.
Save on your taxes by donating crypto
There's a reason high net worth individuals tend to donate property instead of cash. Donating cryptocurrency directly to a 501c3 nonprofit is more tax efficient and can save you money.
The IRS classifies cryptocurrency as property for tax purposes which means it is typically the most tax efficient way to support your favorite cause. When donating crypto, you receive a tax deduction for the fair market value of the crypto, and you avoid the capital gains tax you would have incurred if you had sold the crypto and then made a donation. That means you're able to donate more, as well as deduct more on your tax return. The difference? Sometimes more than 30%.
If you provide an email, you will automatically receive a tax receipt after donating.
Frequently Asked Questions
What is a Cause Fund?
Cause Funds bundle together multiple nonprofits that have a similar focus or mission. If there is a specific issue area that you or your brand want to support through charitable giving, donating to a Cause Fund is a great way to do so. With a single transaction, you can help charities of all shapes and sizes: large and small, global and local, new and established, traditional and innovative. For more information on Cause Funds, visit our Cause Funds page.
Which nonprofits are in this Cause Fund?
ACSOL / Action for Solidarity
Adult Congenital Heart Association Inc
AIDS Foundation of Chicago
Air Care Alliance
Alex's Lemonade Stand Foundation
Allergy & Asthma Network
Alliance for Cancer Gene Therapy
ALS Association
Alzheimer's Association / Alzheimer's Disease and Related Disorders Association, Inc.
American Cancer Society
amfAR
Amref Health Africa
Association of Migraine Disorders
Autism Research Institute
Autism Speaks
Baby4Me
Camphill Village USA
Cardiac Alliance
Childhood Leukemia Foundation
Children's Cancer Cause
Children's Hospital Colorado Foundation
Children's Tumor Foundation
Coalition for Radical Life Extension
Colorectal Cancer Alliance (CCA)
CommonSpirit Health
Conquer Cancer Foundation
DoGoodShit
Dollar For
Drugs & Diagnostics for Tropical Diseases
Dysautonomia International
EB Research Partnership
Elizabeth Glaser Pediatric AIDS Foundation
EngenderHealth, Inc.
Epilepsy Foundation
FCANCER
Fireside Project
First Descents
Fistula Foundation
Food Allergy Research & Education
Force: Facing Our Risk of Cancer Empowered
Fred Hutchinson Cancer Research Center
Friends of Mercy Foundation
Gabrielle's Angel Foundation for Cancer Research
Glioblastoma Research Organization
GO2 Foundation for Lung Cancer
Health Leads
Heartland Alliance
Initium Health
International OCD Foundation
Islamic Medical Association of North America
Jackson Health Foundation, Inc.
Keep A Breast Foundation
Kessler Foundation
La Jolla Institute for Immunology
Leukemia & Lymphoma Society
Life Extension Advocacy Foundation
Little Pink Houses of Hope
Matter
Max Planck Florida Institute for Neuroscience
Maya Health Alliance
Me Action
Medical Students for Choice
Michigan Donor Family Council
Minneapolis Heart Institute Foundation
Mobile Surgery International
Movember Foundation
Muscular Dystrophy Association
National Alliance for Eating Disorders
National Association of Chronic Disease Directors
National Association of Free and Charitable Clinics
National Kidney Foundation
New York Foundling Hospital
NEXT for AUTISM
NextStep Fitness, Inc.
Nicklaus Children's Health System
Ollie Hinkle Heart Foundation
OMF (Open Medicine Foundation)
Operation Smile
Opportunity Through Entrepreneurship Foundation
Ovarian Cancer Research Fund Alliance
P4 Foundation
Palm Beach Habilitation Center
Pancreatic Cancer Cure Foundation
Pediatric Brain Tumor Foundation
Pediatric Cancer Research Foundation
Prevent Cancer Foundation
Project Orbis International
Project Transitions
Prostate Cancer Foundation
Remote Area Medical
Sage Institute for Psychedelic Therapy,
Sostento
Southwest Autism Research & Resource Center
St. Jude Children's Research Hospital / American Lebanese Syrian Associated Charities, Inc.
Stand Up To Cancer
SynGAP Research Fund
The American Liver Foundation
The Cure Starts Now
The Foundation for Living Beauty
The Health Wagon
The Roberto Clemente Health Clinic
The Tomorrow Fund
Thrive Women's Clinic
Wilson Disease Association
ZERO – The End of Prostate Cancer
How will funds be distributed?
Once per month, the total value of each fund will be distributed evenly to all of the nonprofit organizations participating in that fund. 
1000+ organizations accept crypto donations through The Giving Block