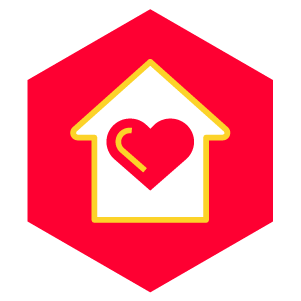 Cause Fund: Poverty & Housing
Support US-based charities working to relieve the difficulties of poverty and homelessness with a single donation.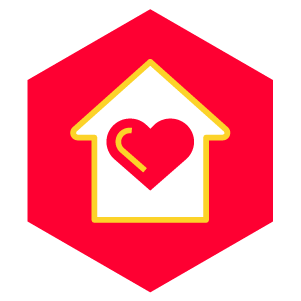 Support Poverty & Housing Charities
Without adequate support and resources, poverty is an insurmountable obstacle. Your donation to the Poverty & Housing Cause Fund empowers several charities with missions to alleviate some of the hardships of poverty and homelessness. Nonprofit organizations participating in this Cause Fund provide shelter and other basic needs, create scalable solutions to fix the housing crisis, and so much more.
To see all participating organizations, please read the FAQ below.
Save on your taxes by donating crypto
There's a reason high net worth individuals tend to donate property instead of cash. Donating cryptocurrency directly to a 501c3 nonprofit is more tax efficient and can save you money.
The IRS classifies cryptocurrency as property for tax purposes which means it is typically the most tax efficient way to support your favorite cause. When donating crypto, you receive a tax deduction for the fair market value of the crypto, and you avoid the capital gains tax you would have incurred if you had sold the crypto and then made a donation. That means you're able to donate more, as well as deduct more on your tax return. The difference? Sometimes more than 30%.
If you provide an email, you will automatically receive a tax receipt after donating.
Frequently Asked Questions
What is a Cause Fund?
Cause Funds bundle together multiple nonprofits that have a similar focus or mission. If there is a specific issue area that you or your brand want to support through charitable giving, donating to a Cause Fund is a great way to do so. With a single transaction, you can help charities of all shapes and sizes: large and small, global and local, new and established, traditional and innovative. For more information on Cause Funds, visit our Cause Funds page.
Which nonprofits are in this Cause Fund?
American Friends of Latet
Beyond Housing
Bomaproject
Bowery Residents Committee (BRC)
Breaking Ground HDFC
Chrysalis
CODESPA America
Community Action Partnership of Orange County
Community Housing Coalition (CHC) of Madison County
Family Promise
Family Promise – Greater Phoenix
Feed My Hungry Children
Feeding Southwest Virginia
Fight for The Forgotten
FINCA International
ForKids
Habitat For Humanity of Bucks County
Jackson Interfaith Shelter
Little Sisters of the Poor, Baltimore, Inc.
mRelief
PathForward, Inc.
Re-Plate
Rethink Food
The Adventure Project
The Gathering Place Denver
The Jewish Board JBFCS
The Lotus Campaign, Inc.
The Other Ones Foundation
The Salina Rescue Mission
The Sophia Way
Unbound
How will funds be distributed?
Once per month, the total value of each fund will be distributed evenly to all of the nonprofit organizations participating in that fund. 
1000+ organizations accept crypto donations through The Giving Block