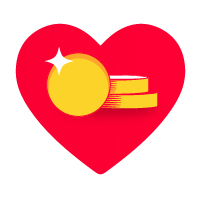 Crypto Adoption Fund
Support all US-based, pro-crypto nonprofits on our platform with a single donation.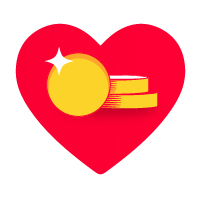 Give once, support many.
Cryptocurrency adoption is taking off in the nonprofit sector because of generous donors like you. The Crypto Adoption Fund enables donors to give to The Giving Block's roster of US-based, pro-crypto charities with a single donation. See thousands of participating nonprofit.
Donors that contribute to the Crypto Adoption Fund help foster a strong culture of crypto philanthropy that encourages more activity among charities as well as donors.
Ready to encourage crypto adoption while supporting hundreds of good causes? Drop your bag here.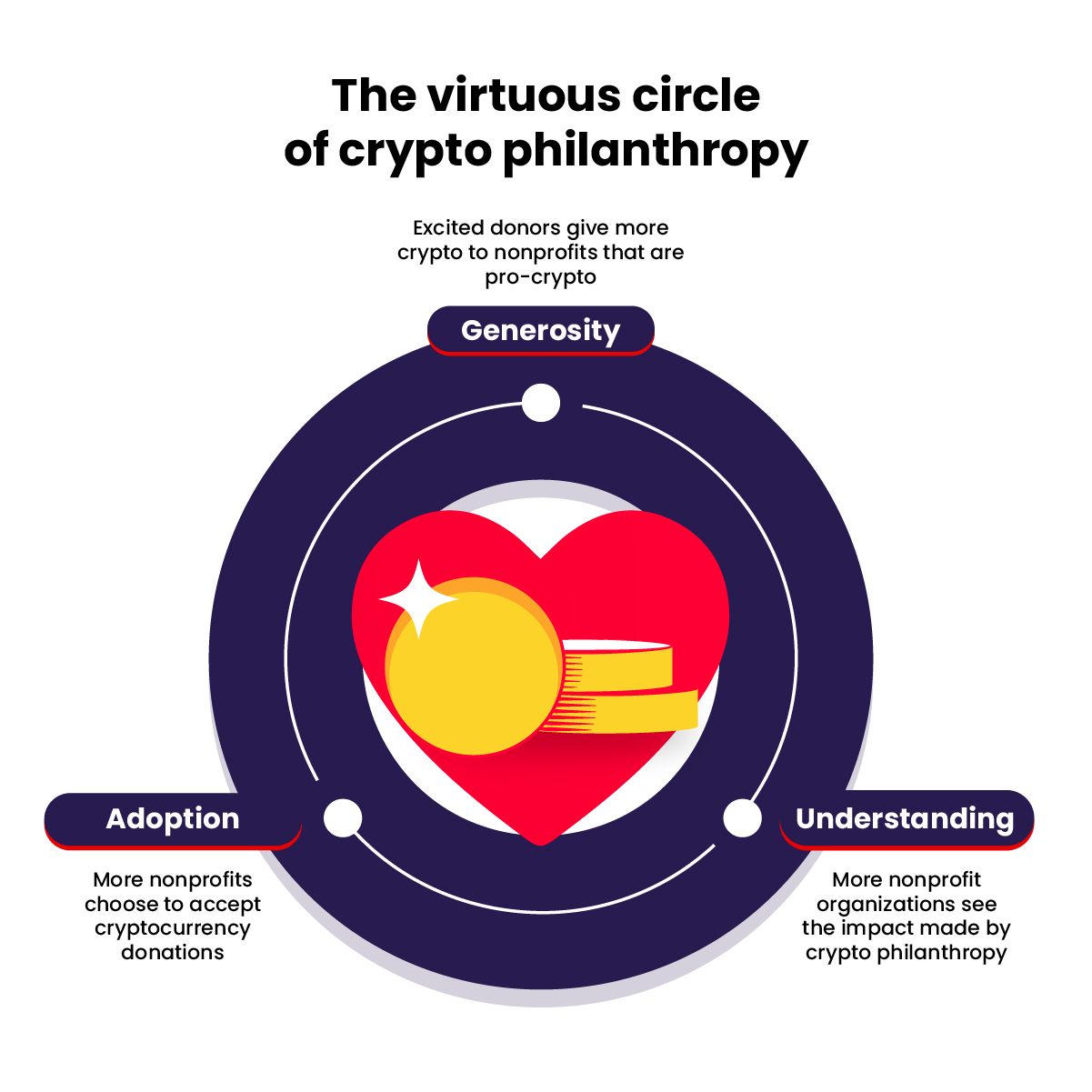 Why donate to the Crypto Adoption Fund?
We're thrilled that so many people want to support charities that accept crypto donations. Now, crypto donors who wish to support several charities can now do so with a single transaction.
By making a gift to the Crypto Adoption Fund, you are supporting hundreds of charities and nonprofit organizations that accept donations in Bitcoin, Ethereum, and dozens of other cryptocurrencies. Each month, an equal proportion of the funds will be distributed to these organizations.
The Crypto Adoption Fund was created in partnership with Renaissance Charitable Foundation. Our goal is to raise $10,000,000 for the fund in 2021.
Save on your Taxes by Donating Crypto
Why Donate Crypto Directly? Taxes!
There's a reason high net worth individuals tend to donate property instead of cash. Donating cryptocurrency directly to a 501c3 nonprofit is more tax efficient and can save you money.
The IRS classifies cryptocurrency as property for tax purposes which means it is typically the most tax efficient way to support your favorite cause. When donating crypto, You receive a tax deduction for the fair market value of the crypto, and you avoid the capital gains tax you would have incurred if you had sold the crypto and then made a donation. That means you're able to donate more, as well as deduct more on your tax return. The difference? Sometimes more than 30%.
If you provide an email, you will automatically receive a tax receipt after donating.
Frequently Asked Questions
Which nonprofits are participating?
All US-based nonprofits that work with The Giving Block will be eligible to receive donations from the Crypto Adoption Fund in equal proportion. At the start of each month, the Fund will be updated to include new nonprofits that have onboarded with The Giving Block.
How will funds be distributed?
Funds will be distributed to nonprofits on a monthly basis. Each nonprofit will get an equal distribution of the funds raised from that month.
What's the significance of the Crypto Adoption Fund?
Before the development of Index Funds, investors who wanted exposure to a broader market had to purchase individual shares of hundreds or thousands of individual companies. To date, donors who wanted to support crypto philanthropy have faced this same issue. We've had donors and corporate sponsors on our platform give millions of dollars in crypto to individual charities one by one, sending multiple transactions. The Crypto Adoption Fund solves this problem, allowing donors to support every US-based, pro-crypto nonprofit on The Giving Block with a single transaction.
What's the difference between the Crypto Adoption Fund and Cause Funds?
The Crypto Adoption Fund allows you to donate to hundreds of US-based, pro-crypto charities with a single donation. Our series of Cause Funds allow you to support all the nonprofits working in specific problem areas that matter to you.
1000+ organizations accept crypto donations through The Giving Block