The #1 Crypto Fundraising Solution for Nonprofits
Easily and securely accept cryptocurrency donations and get expert strategic support to achieve your fundraising goals.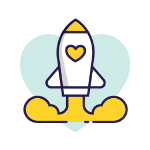 Serving thousands of
nonprofits since 2018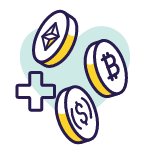 100+ cryptocurrencies
accepted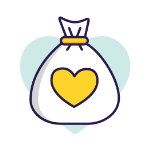 Over $100M crypto
donations processed


Accelerate your fundraising, empower your donors.
Crypto fundraising enables a growing Millennial and Gen Z donor base to give more. We make donating crypto easy and enjoyable, equipping your nonprofit with the technology, fundraising strategy and support you need to be successful — no operational lift or additional headcount required.
Explore The Giving Block's All-In-One Solution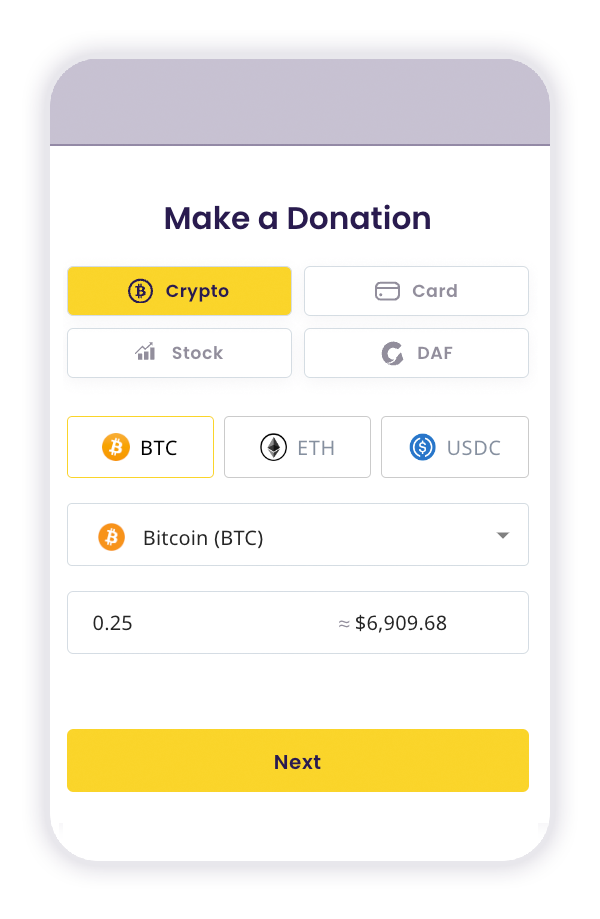 Accept hundreds of cryptocurrencies
Easily add crypto fundraising
to your website.
Securely and compliantly accept 100+ cryptocurrencies with our lightweight widget built to support large global charities and local nonprofits alike. Add it directly to your organization's website – no coding required.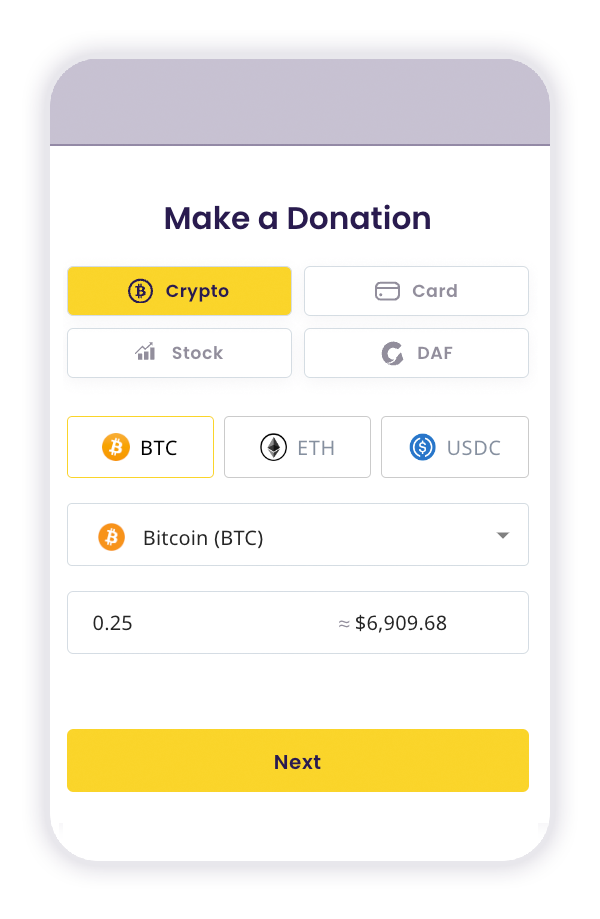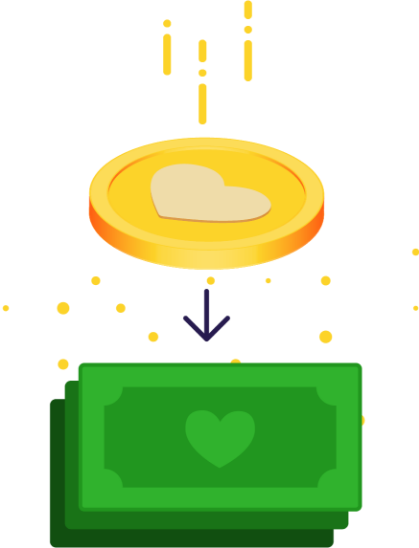 Convert to cash
Automatically convert your
crypto donations to cash.
Your team will never have to touch crypto. We instantly convert the crypto donations you receive to cash and send weekly dollar deposits to your bank account.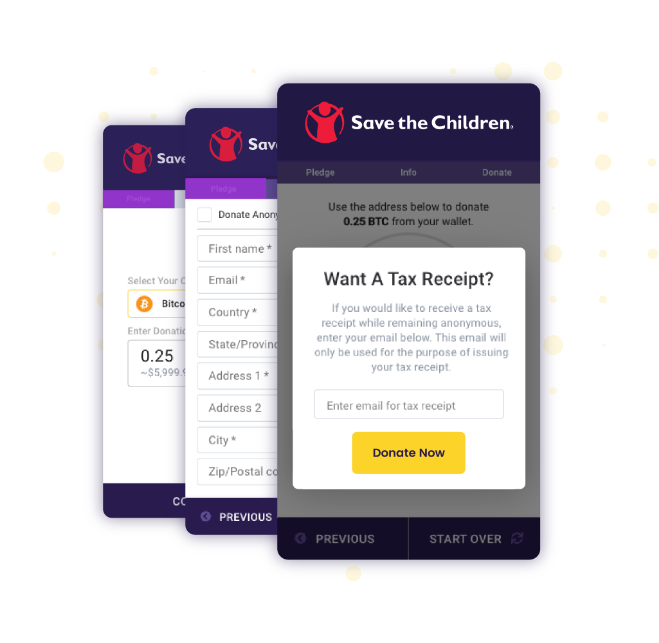 Automated Tax receipts
Leave the paperwork to us.
Save operational time and headaches with our automated donor tax receipting that sends an email directly to your donors' inboxes.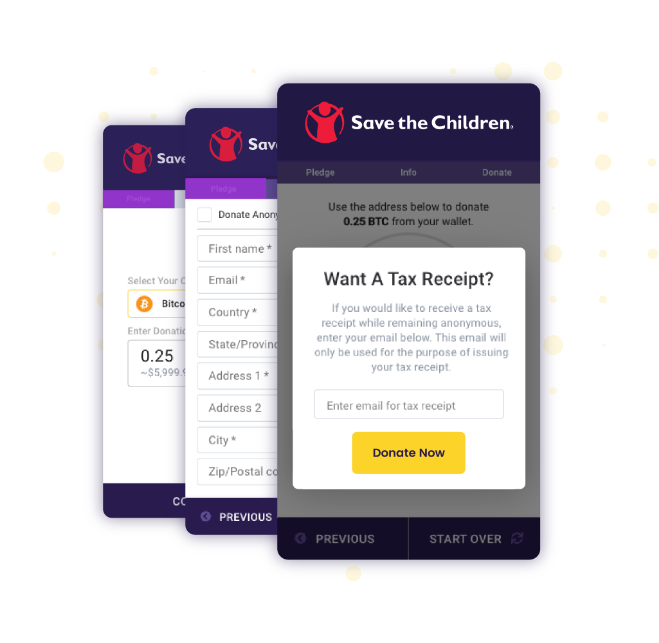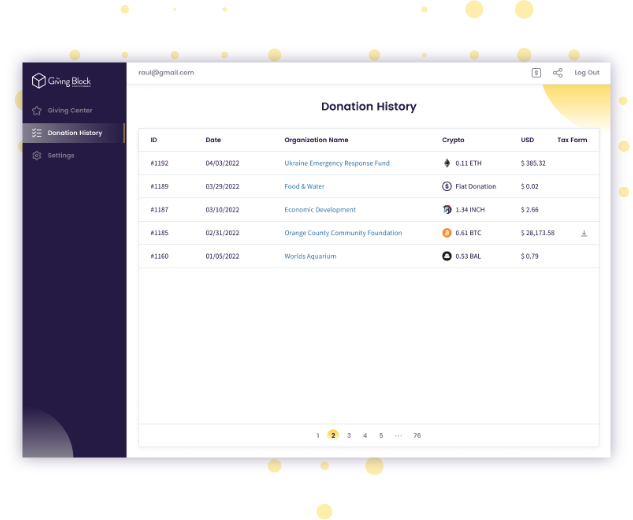 Client dashboard
Access all your donation
data in one place.
Stay in complete control of your crypto donations with our dashboard that details each donation – including the cryptocurrency and amount donated, with the value displayed in USD.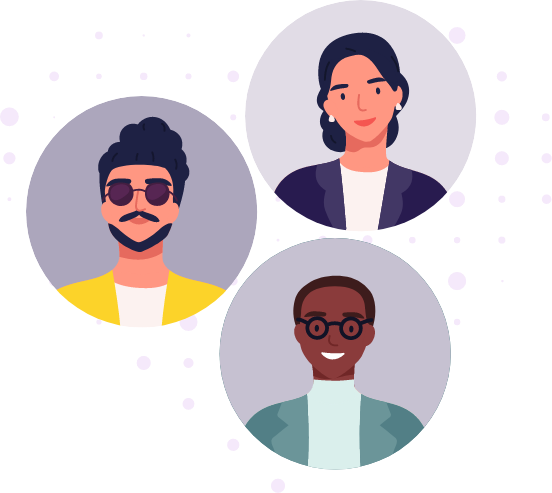 Crypto Fundraising Strategists
Tap into our crypto
fundraising expertise.
Get strategic guidance and support from our team of crypto fundraising experts from day one. Our Client Success team is dedicated to growing your donation revenue through cryptocurrency.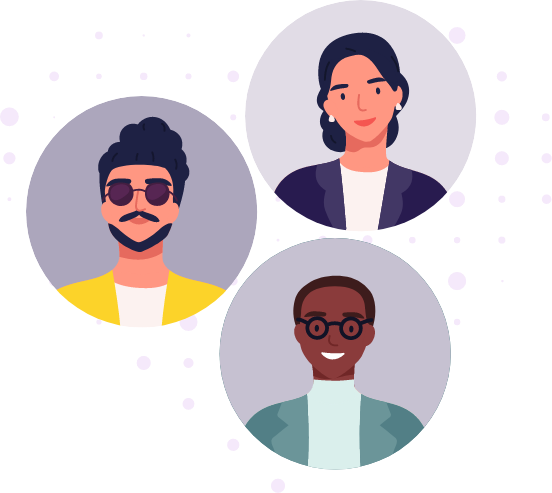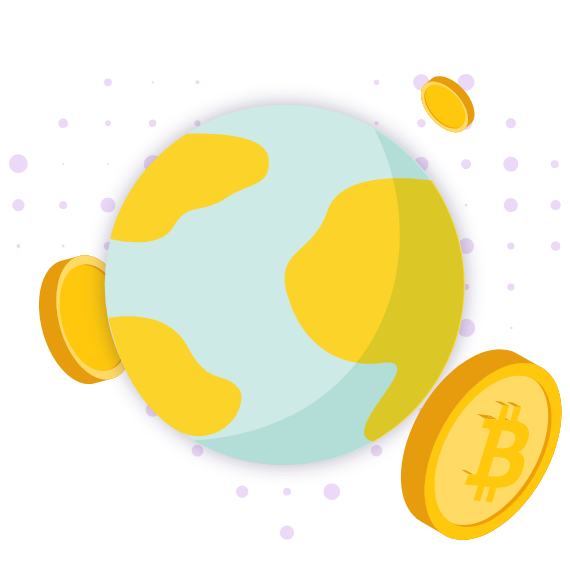 Global Crypto Philanthropy Community
Experience the power
of global fundraising.
Launch fundraisers and plug into The Giving Block's global crypto fundraising campaigns like Bag Season to connect with 300M+ crypto users worldwide — backed by our expert guidance.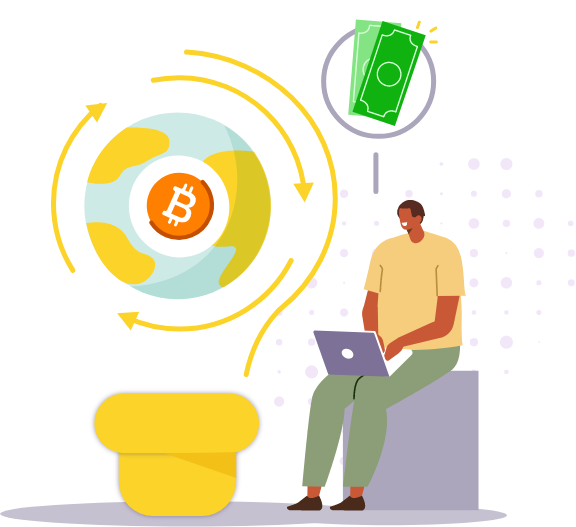 Around-the-clock Client support
Depend on our support team
while you focus on fundraising.
Accept cryptocurrency donations without taking on additional operational headaches. Our support staff is available 24/5 so you can focus on what matters most – meeting your fundraising goals.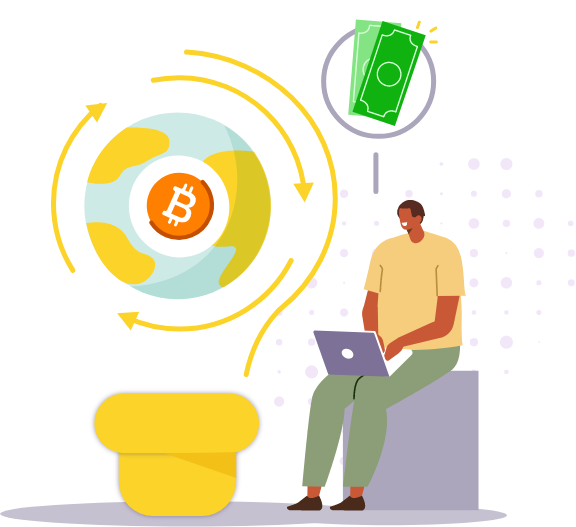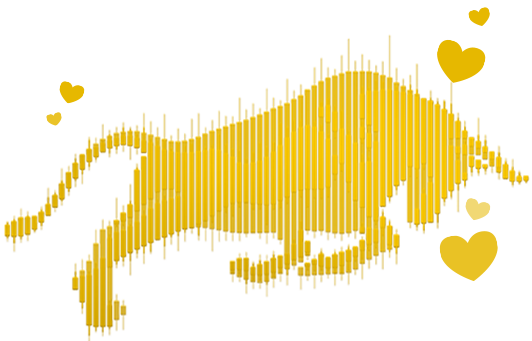 Stock donations now available
Upgrade your stock donation
process with The Giving Block.
Just like with crypto, we've made donating stocks easy, equipping your nonprofit with the technology to make accepting stock donations smoother than ever.
Trusted by thousands of the leading charities, institutions,
religious organizations, and more.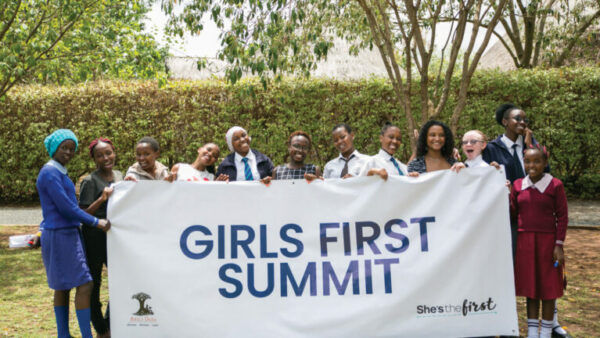 She's the First looked into crypto fundraising during the height of the COVID-19 pandemic. Now, crypto donations allow them to add an entirely new revenue stream to fund their operations around the world.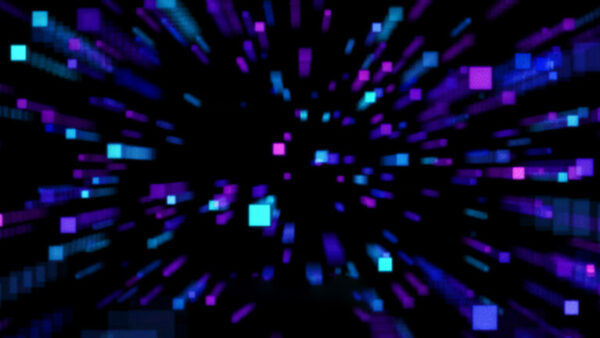 To help Stella Artois launch a charitable NFT project, VaynerNFT connected them with creators and crypto fundraising solutions to ensure a successful NFT drop and charitable donation.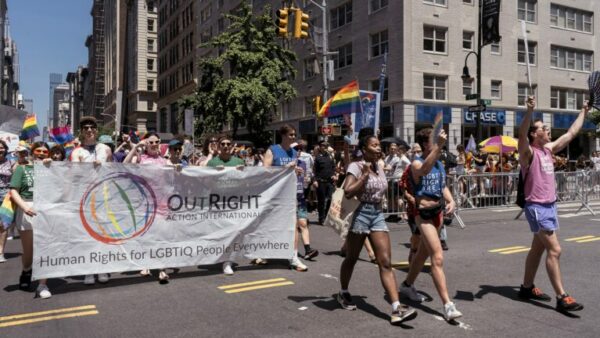 OutRight Action International works to combat the systemic violence, persecution, and discrimination that LGBTIQ individuals face around the world.
Why choose Crypto Fundraising?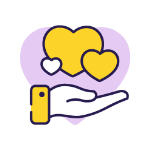 Young Philanthropists
The average age of crypto donors is 38 years old, and about 45% of crypto investors donated at least $1,000 to charity in 2020.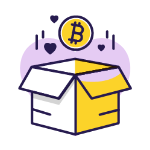 Larger Donations
In 2021, the average size of a cryptocurrency donation processed by The Giving Block was $10,455.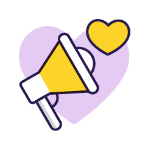 Growing Global Community
The global crypto user base increased by 178% in 2021, rising from 106 million in January to over 300 million today.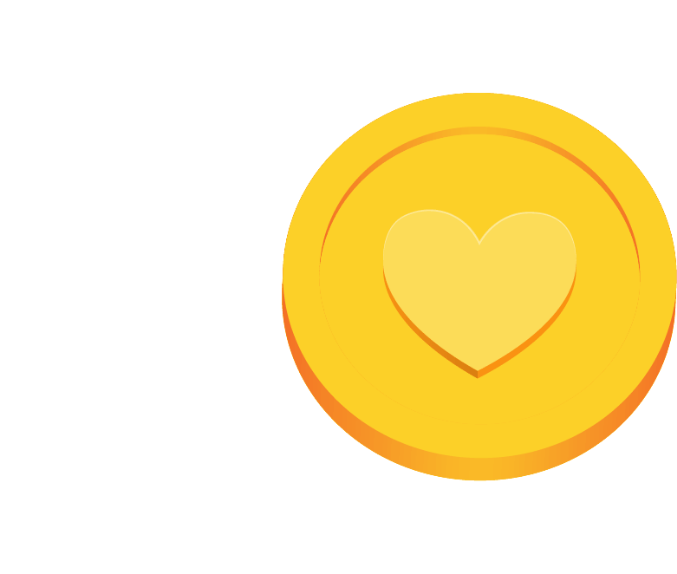 Connect with our team
Ready to start fundraising with cryptocurrency?