Crypto Taxes
By reaching our goal of raising $100M in crypto donations this year, we will have helped put $30M in the hands of charities that would have otherwise gone to the IRS.
---
Why give your crypto to the IRS when you can give it to a charity instead?
Every year, billions of dollars in crypto taxes are paid to the IRS that could be given to a charity instead. We're on a mission to change that, empowering every crypto user to donate their crypto tax-free to charities, schools, places of worship and more. Keep reading to learn more.

For Standard Donors

For High-Net-Worth Donors
---
How it Works
How can I donate crypto instead of paying taxes?
Overview: The crypto market is up 1,300% in the last 2 years. For the sake of this example, we'll assume that donating $1,000,000 in crypto at today's price has been held for a two year period, which would mean it was purchased at a cost-basis of $77,000. With the federal capital gains tax rate at 23.8%, and state capital gains rates up to 13.3%, we'll call it 30% taxes total to simplify this example.
---
How to Donate Crypto Instead of Paying Taxes
Donate appreciated crypto to a 501c3 charity, school or place of worship here.
Share the automatic tax receipt with your accountant/financial advisor.
Get it appraised and secure your write off and capital gains exemption.
Have Questions about donating crypto or how to get the best professional tax advice? Check out our resources below.
(Optional) Purchase new crypto with your USD to replenish your bags. You now have the same crypto holdings, only your newly purchased crypto is at today's (higher) cost basis, erasing the tax burden.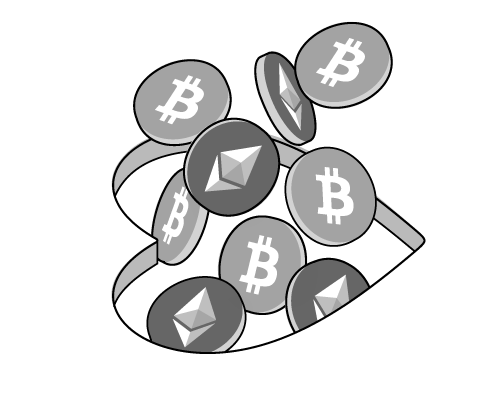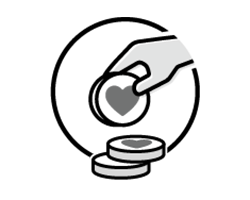 Private Client Services
We have partnered with leading experts from Ren, Taxbit and Friedman LLP to create a white-glove experience for individuals and institutions giving crypto this year. Start with a free consultation, and gain access to the top crypto tax experts who can help you with everything from making your donation safely, to getting it appraised and reporting it properly.
Interested in making a crypto donation greater than $100,000 and/or giving crypto via complex vehicles like trusts or family foundations? Start here: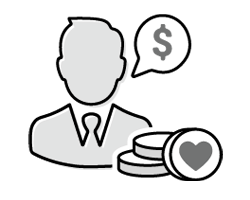 "Will the charity have to pay the taxes on my crypto donation?"
No, not when you donate to a charity that works with The Giving Block since we only worked with qualified and registered charities. They don't pay taxes on your donated crypto – no one does!
"Why would I donate crypto? I'd rather lose dollars than crypto"
Determine the USD amount you want to donate
Donate the equivalent USD amount using appreciated crypto to a 501c3 nonprofit instead
Take the USD you would have donated and repurchase new crypto.
Viola – the charity gets the same donation, and you don't owe taxes on your new crypto since it's at today's cost basis now. Plus, you just got a 30% higher deduction and the nonprofit got 30% more.
"The cause I support doesn't accept crypto"
We can help any registered nonprofit accept crypto, including cryptocurrencies you don't see in our standard widget (though considerations like donation size, jurisdiction and the nonprofit's consent factor in). Questions about donating crypto to a nonprofit you don't see on The Giving Block? Contact us at [email protected].
"The crypto I have isn't on The Giving Block"
We can support donations in a lot of cryptocurrencies you don't see in our standard widget (so long as the donation is greater than $10,000 USD, since this requires manual work from a partner organization to process). Questions about donating other cryptos? Contact us at [email protected].
---
Partnerships
Calling All Crypto Tax Experts (Accountants, Financial Advisors, Tax Software Companies & Beyond)
The Crypto Tax Partnership

The Giving Block
Leading crypto donations company

Ren
DAF Programs and institutional donations

Taxbit
Crypto Tax Software

Friedman
Crypto accounting and tax consultancy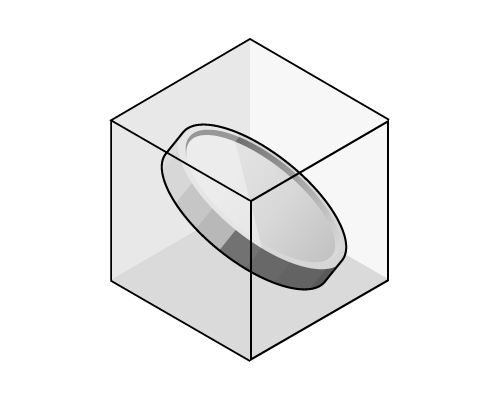 What does partnering look like?
Set a $ goal for how much your team would like to save your users/audience on taxes this year via crypto donations
Spread the word to your audience/users and, as they donate, tweet about your progress!
Let us know when you reach milestones, and we'll update your position on the Tax Advisor Leaderboard
"We looked around and saw processes that took high-net-worth donors weeks, if not months to give crypto. So we designed a system to fix that."
Partner with us
Resources
Private Client Services
For high-net-worth individuals, institutions, and advisors.
Book Consultation
Crypto Tax Directory
Find software providers, accountants, appraisers, and more.
Explore Directory
Make a Donation
Make a tax-optimized crypto donation to 501c3 charities.
Donate Here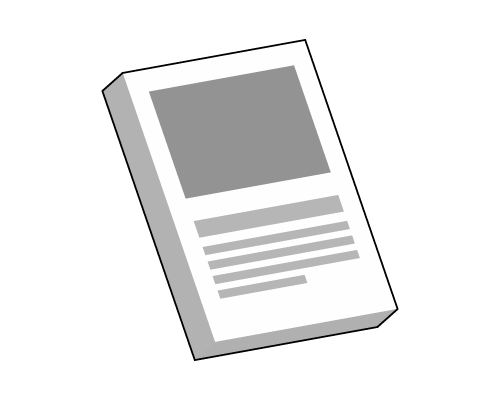 Ways to Get in Touch
Contact Form: Fill out your details on our contact form and we will get in touch with you.
Email:

[email protected]

Chat: Our chat is active 24/7, just click on the chat function at the bottom of your window.
Social Media: Send us a direct message through social platforms.
Our Address
1100 15th St NW, Ste 420
Washington, DC 20005