A powerful crypto fundraising platform
The all-in-one solution for accepting crypto donations.
Crypto fundraising tools for nonprofits of all sizes.
The Giving Block is easy to use and trusted by over 1,400 nonprofit organizations.
Our crypto donation platform is built to support large global charities and local, community-focused nonprofits alike.
Discover how you can accept cryptocurrency donations with the utmost confidence in security and compliance, while ensuring a seamless giving experience that will make donors excited to give again.
We chose The Giving Block because of the simplicity of use. A great team with values and a long-term mission were things that impressed us. But most of all, the feeling of being a part of a philanthropy movement that is so interconnected and borderless as the crypto ecosystem itself.
Customizable crypto Donation Form
Each nonprofit gets a custom Donation Form with a full scope of donation options for your supporters.
E
Supports 70+ cryptocurrencies
E
Seamless donor experience
E
Generates tax receipts for donors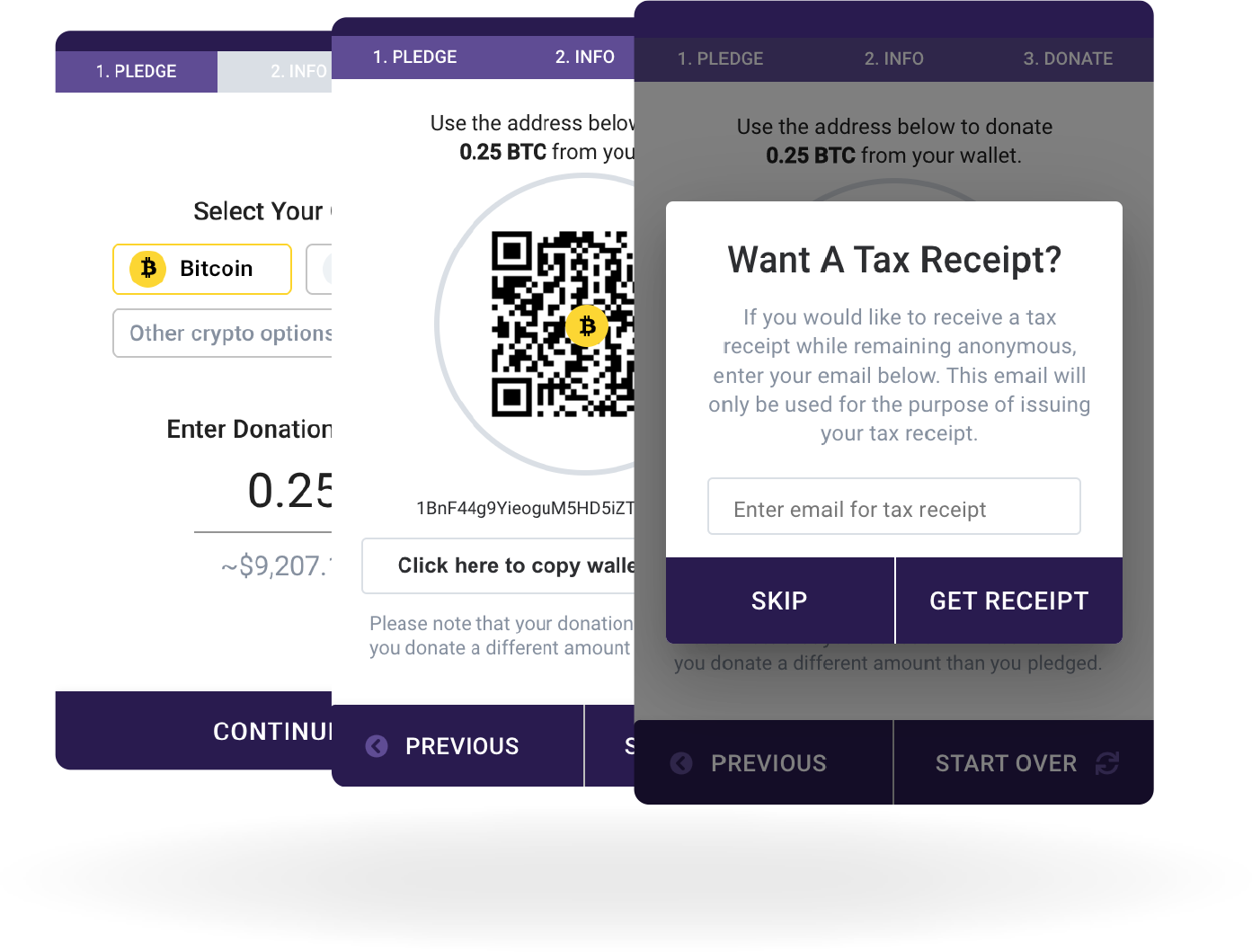 Unique donation page on our website
Nonprofits have the option to host a cryptocurrency donation page on thegivingblock.com. Many crypto donors find organizations to support by browsing our website, so this is a big visibility boost if you're new to crypto fundraising. You can include:
E
Reasons to support your organization
E
Video demonstrating your impact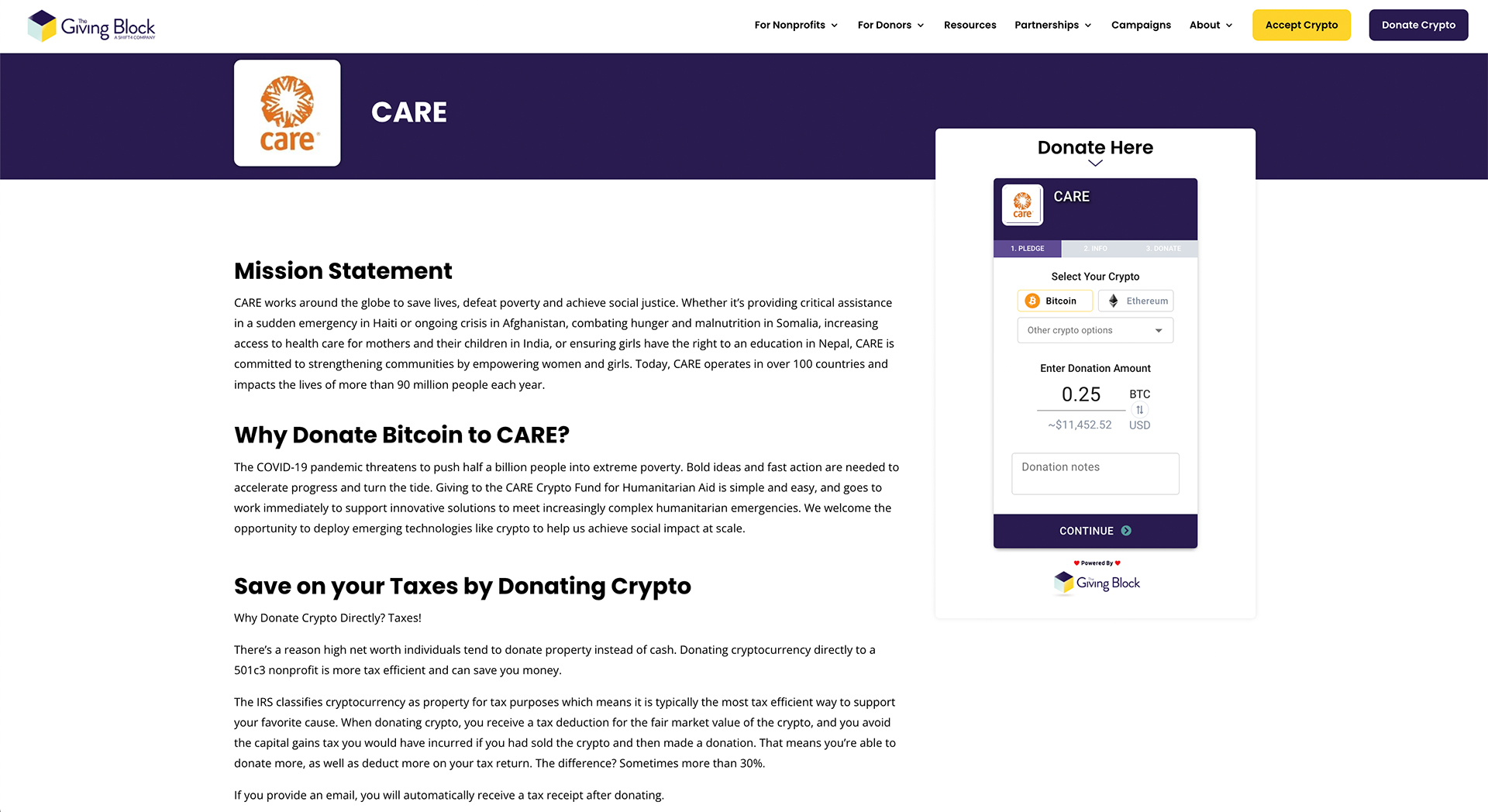 Access data on your dashboard
Behind the scenes, the client dashboard organizes everything so that your team can stay on top of all those administrative items.
Once you create an account, you will have access to the details of each donation, including the cryptocurrency used, the amount donated, and the value in USD.
E
Turn on/off "anonymous donation" permission
E
Set account to auto-sell crypto for cash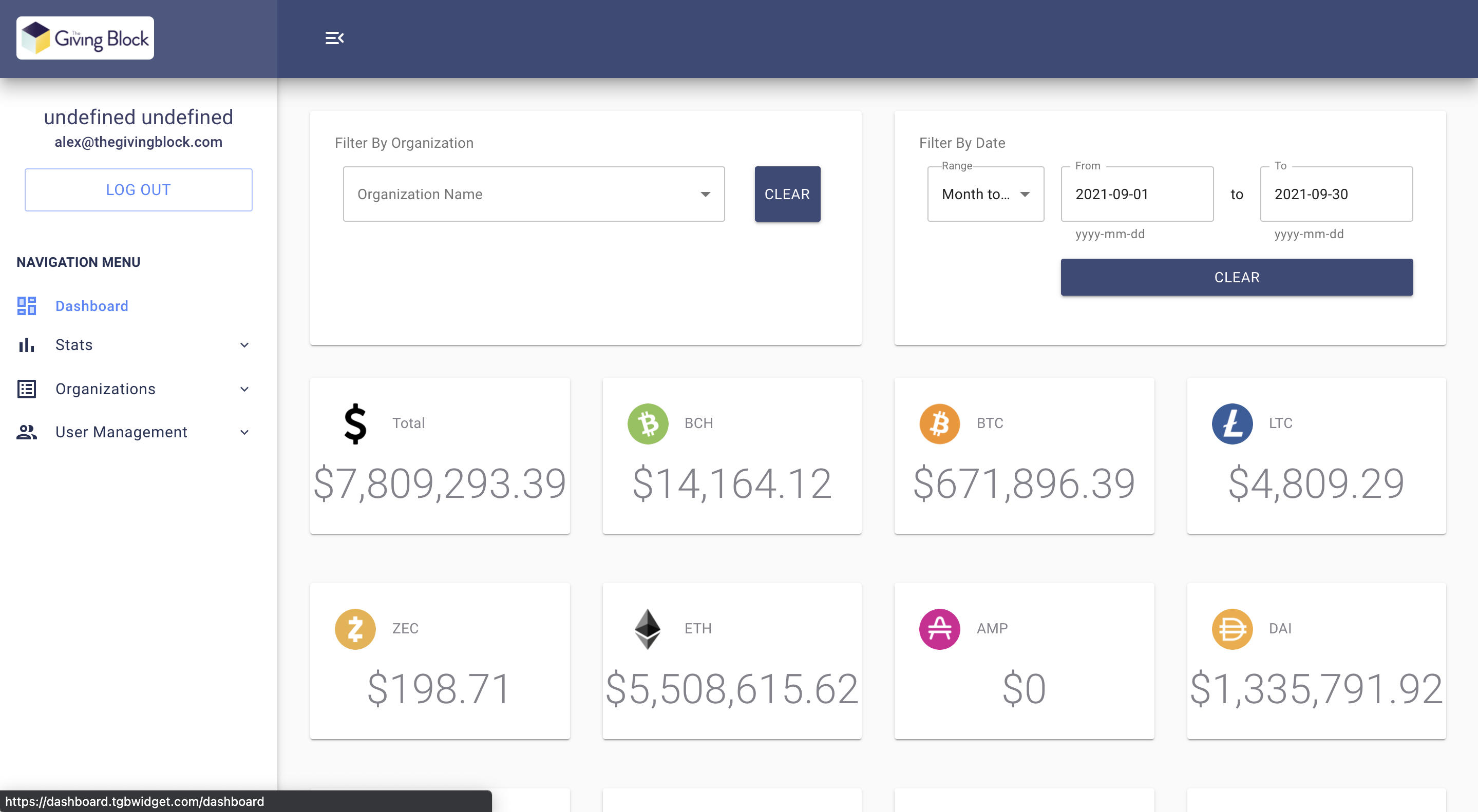 Request a tour of our crypto donation platform
The Giving Block's secure and easy-to-use Donation Form and client dashboard make both CFOs and donors happy.
Want to see the Donation Form and dashboard in action? Contact us for a free demo of the top cryptocurrency fundraising solution for nonprofits.