Mission Statement
Animal Social Club was a massive electronic music club based in Rome, Italy.
It has now become a project dedicated to biodiversity through the preservation of victims of violence and endangered animals, the development of regenerative agriculture projects and interspecific integration.
Our goal is to open Nature Oases around the world. We are opening the first one in Italy: a small portion of paradise with water springs, streams, waterfalls, forests and grasslands.
The second Oasis will be in Colombia (South America), one of the most biodiverse places in the world and one that most needs support to save its naturalist heritage and its inhabitants.
Taking a step back, the Animal Social Club was a major European electronic music club. Born in Rome in 2010 and closed in 2014, it hosted more than 1,500 people a night, collaborating with major European and international clubs.
Today this brand has been acquired by Veracura Trust, a very innovative Italian nonprofit organization that has decided to donate it to the Planet. In order not to disconnect the brand completely from the past, the parties are back to be one of our community building and fundraising tools. 
Why Donate Crypto?
Biodiversity is disappearing. The main risk factor for animal and plant biodiversity is human activity, which damages ecosystems by reducing the natural biological diversity within them.
Animal Social Club is a project that aims to return space to nature and its inhabitants, respecting the conditions and balance that each habitat requires. A space where nature is truly master.
Every donation collected will allow us to support the opening of a network of oases dedicated to biodiversity in different parts of the world and to provide for the sustenance of the lives of animals, plants, insects and microorganisms that are all part of these wonderful natural worlds.
The oases will in fact be dedicated to nature in its entirety and complexity. They will house animals rescued from violent conditions and the risk of extinction, but they will also be places designated for the development of regenerative agriculture projects and the protection of native plant biodiversity.
The goal is to create spaces in which animals, plants, insects, microorganisms (and sometimes people) can live in a balanced, harmonious, circular way, each playing its fundamental role in the well-being of the local ecosystem.
Our dream is for this vision of life to become a virtuous model on a global scale.
Currently, we have opened our first oasis near Rome, in a 7-hectare piece of countryside where there is a forest and several springs, streams and ponds. Here, we are beginning to house the first animals and implement the first regenerative agriculture projects.
Through donations it will therefore be possible to support and fund for the first oasis:
1 – The rescue of endangered animals;
2 – The necessary veterinary care;
3 – The food intended to sustain the animals;
4 – The purchase of equipment and materials needed for regenerative farming;
5 – The purchase of new space to devote to regenerative projects.
In the future, donations will be used to support nature and biodiversity in many other Animal Social Club oases around the world.
We have already chosen the destination of our second oasis: at least 100 hectares in size, it will be located in Colombia, a territory with incredibly rich and endangered plant and animal biodiversity. 
TAX ID: 15759161001 • 501(c)3 • ITA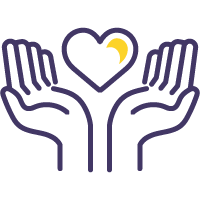 2 donations and counting!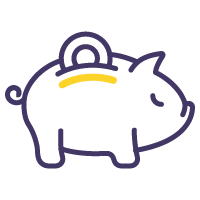 Make crypto one of the greatest forces for good on the planet when you donate to
Animal Social Club today!