Mission Statement
Vision Australia's mission is to support people who are blind or have low vision to live the life they choose. Our aim is to provide a lifetime of support to our clients and provide a measurable and positive impact in four key focus areas – Education, Employment, Independence, and Social Inclusion. Through a range of therapy services, technological aids and equipment, information resources, and social and emotional well-being programs we enable our clients to meaningful participation in society and will go above and beyond to advocate on matters of accessibility and equality.. 
Why Donate Crypto?
Vision Australia, as the nation's leading disability support and advocacy organization for those who are blind or have low vision, provides a comprehensive range of therapy services, daily living aids and equipment, mobility training (long cane or seeing eye dog mobility), emotional and peer support, library, radio and other information services and employment services to people of all ages and stages in life. Blindness or low vision can effect many people in society, from birth, illness or through late onset , so Vision Australia has tailored its services and programs to meet a diversity of needs. Whether supporting a child who is blind develop skills in their early years and gain an education, to an older adult with deteriorating sight – your crypto donation can make meaningful difference, with charitable support either directly funding services or contributing to program development and innovation. Every dollar we receive is aimed at supporting one or more of our key focus areas – education, employment, independence and social inclusion – helping those who are blind or have low vision live the life they choose. 
TAX ID: 67 108 391 831 • 501(c)3 • AUS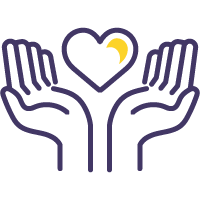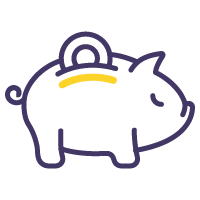 Make crypto one of the greatest forces for good on the planet when you donate to
Vision Australia Limited today!