The Giving Block's
Webinars & Events
The Giving Block is committed to providing your nonprofit organization with the most up-to-date webinar and event resources around non-cash asset fundraising.
Join us for an upcoming event.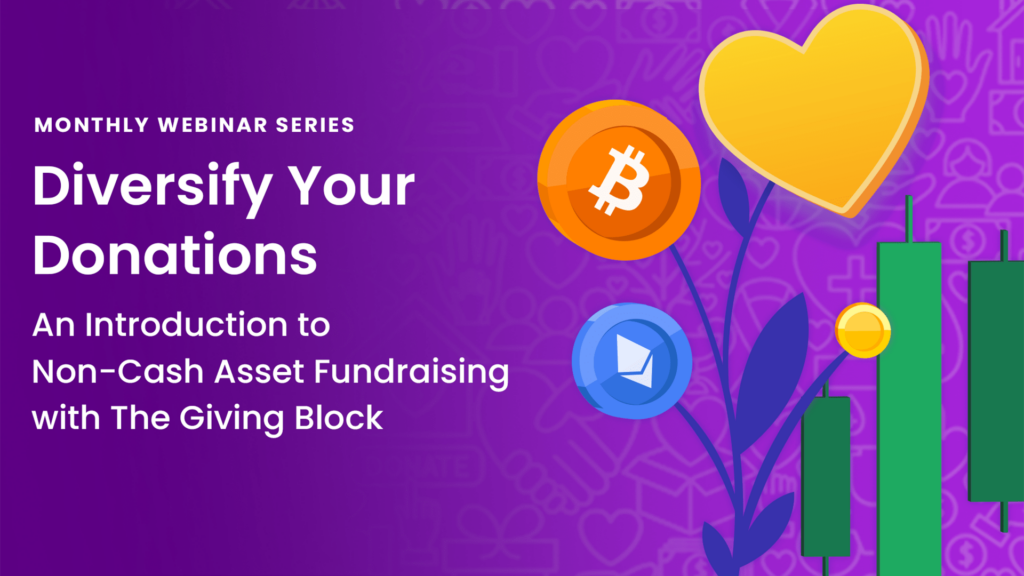 [WEBINAR] Diversifying Your Donations: An Introduction to Non-Cash Asset Fundraising with The Giving Block
December 19 | Crypto Philanthropy programs are now the fastest growing revenue channel for hundreds of nonprofits including United Way Worldwide, Save the Children and the American Cancer Society.