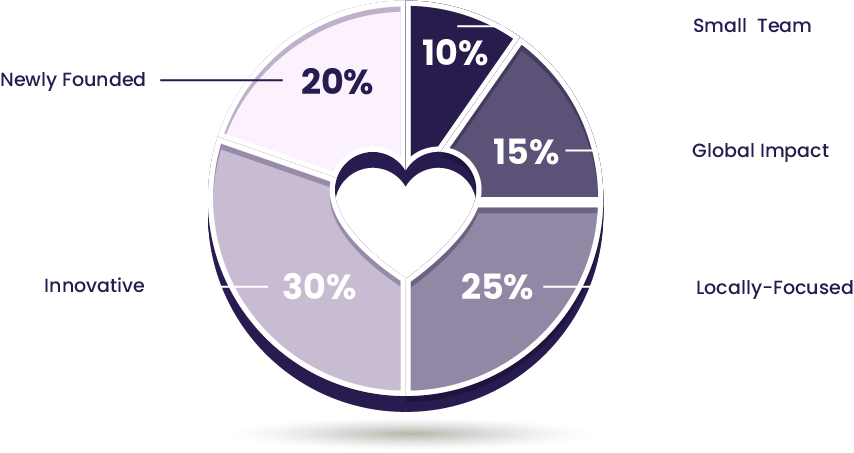 Index Funds outperform the vast majority of active-traders. We believe the same can be true for impact, and that crypto donors can lead the way.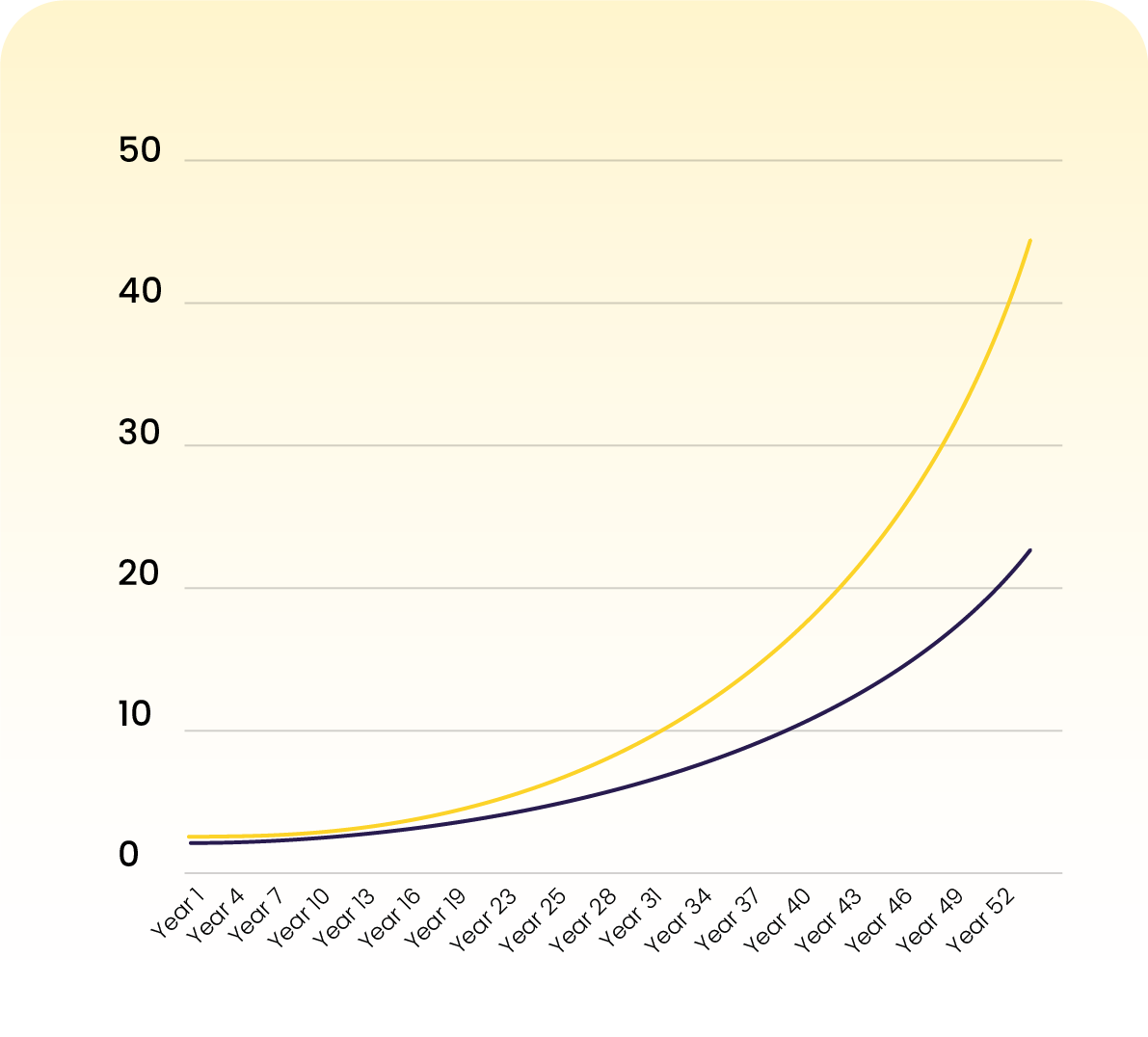 Diversify your giving, multiply your impact.
Index funds spread a single investment across a basket of stocks instead of just one. Each year, on average, Index Funds perform 1.4% better than picking winners. We're on a mission to make this happen in the nonprofit sector, because 1.4% adds up.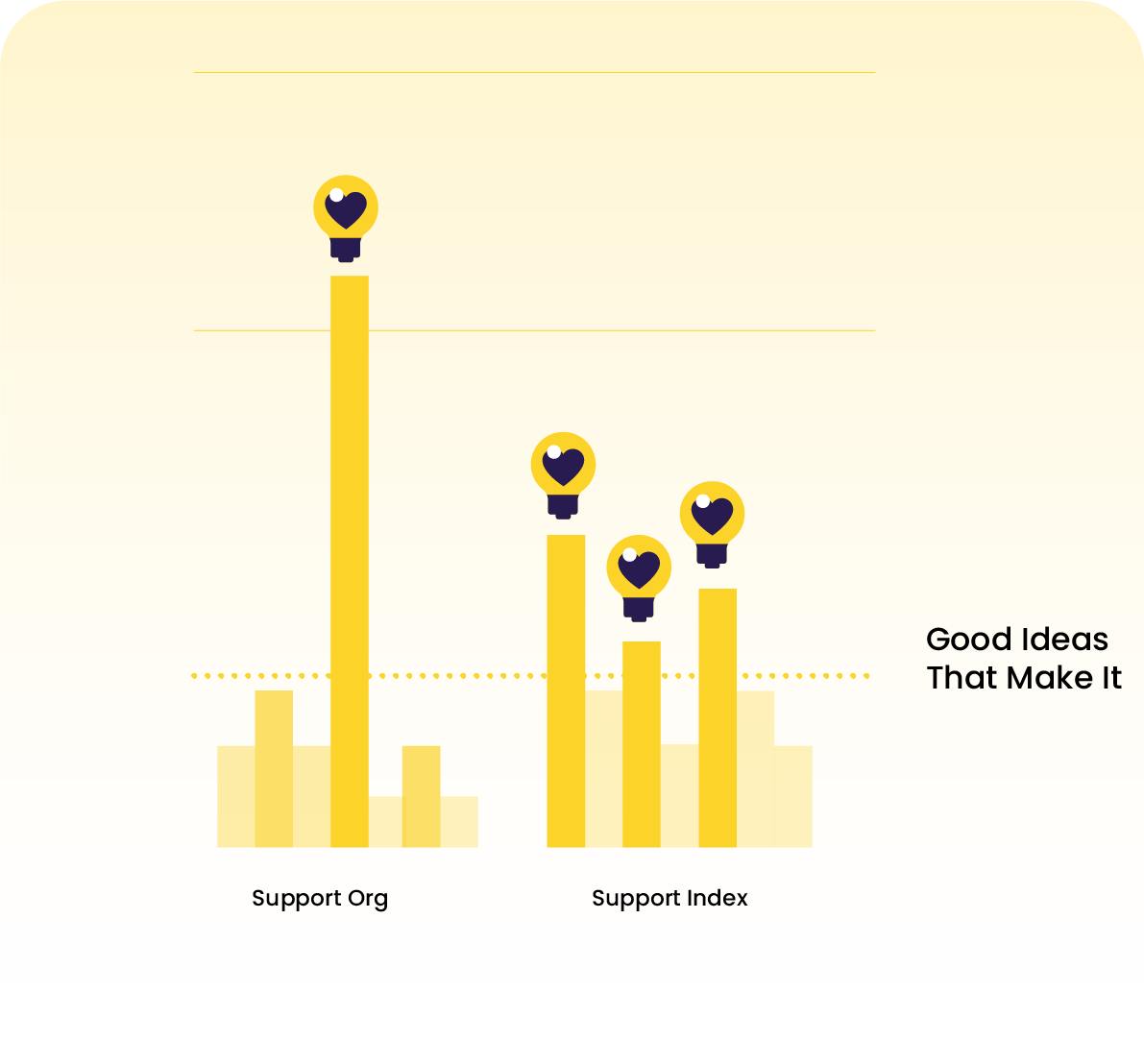 Support the laboratories of effective altruism.
Supreme Court Justice Louis Brandeis called the states "laboratories of democracy," referencing how state-level social and economic experiments produced superior federal policies. Supporting an Impact Index Fund means putting money in the hands of a greater number of nonprofit innovators, giving more great ideas a fighting chance.
Donate to Our Impact Index Funds
How it Works: Select the Impact Index Fund you'd like to support. Send your crypto donation via the Donation Form. Leave your email and, when the donation clears, you'll receive a receipt.
"I can't find what I'm looking for."
Contact us with questions or comments.
I'm interested in donating a large amount. Where can I get extra help with taxes or donation execution?
Thank you for your generosity! For major donors, we can help you maximize the tax benefits of your donation via our The Giving Block Institutional services and solutions. Learn more here.
Which nonprofits are participating?
All US-based nonprofit organizations on The Giving Block are eligible to participate in the Impact Index Funds, and hundreds have signed up to do so. Each participating organization has self-identified one single Impact Index Fund to join. At the start of each month, the Impact Index Funds will be updated to include new nonprofits that have onboarded with The Giving Block.
How are funds distributed?
Once per month, the total value of each fund will be distributed evenly to all of the nonprofit organizations participating in that fund.
Who can donate to an Impact Index Fund?
Do you have plans to add more funds?
Our initial series includes 15 unique Impact Index Funds. We may add additional Impact Index Funds in the future, based on the focus areas of nonprofits on The Giving Block.
Which cryptocurrencies are accepted?
The Impact Index Funds accept more than 45 cryptocurrencies. Please visit each unique fund's donation page for a complete list.
How do Impact Index Funds map to the United Nations' Sustainable Development Goals (SDGs)?
Impact Index Fund
Sustainable Development Goal
Animals
14. Life on Land
15. Life Below Water
Arts and Culture
9. Industry, Innovation, and Infrastructure
Children and Youth
1. No Poverty
2. Quality Education
3. Good Health and Wellbeing
Civil and Human Rights
10. Reduced Inequalities
16. Peace, Justice, and Strong Institutions
Disasters and Conflict
2. Zero Hunger
3. Good Health and Wellbeing
6. Clean Water and Sanitation
16. Peace, Justice, and Strong Institutions
Economic Development
8. Decent Work and Economic Growth
9. Industry, Innovation, and Infrastructure
Education
2. Quality Education
Environment
6. Clean Water and Sanitation
7. Affordable and Clean Energy
11. Sustainable Cities and Communities
12. Responsible Consumption and Production
13. Climate Action
14. Life Below Water
15. Life on Land
Food and Water
2. Zero Hunger
6. Clean Water and Sanitation
Health and Medicine
3. Good Health and Wellbeing
Liberty and Freedom
5. Gender Equality
10. Reduced Inequalities
16. Peace, Justice, and Strong Institutions
Mental Health
3. Good Health and Wellbeing
Military, Veterans, and First Responders
16. Peace, Justice, and Strong Institutions
Poverty and Housing
1. No Poverty
11. Sustainable Cities and Communities
Technology and Science
9. Industry, Innovation, and Infrastructure