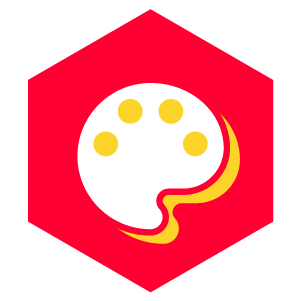 Impact Index Fund: Arts & Culture
Support US-based charities focused on artistic and cultural programming and education with a single donation.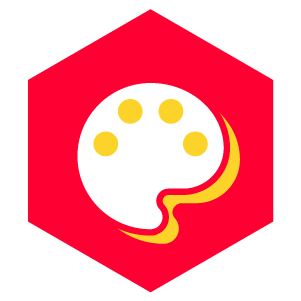 Support Nonprofits That Promote Arts & Culture
A vibrant artistic culture is one of the signs of a thriving society. In the United States, art is seen as both a way of life and big business, from Las Vegas to Nashville to Hollywood, and everywhere in between. In fact, arts and culture account for 4.2 percent of the U.S. economy, driven by activities like museum admissions, expensive film productions, and Broadway ticket sales. But our love of cultural products contrasts with the bleak funding situation for arts education and cultural preservation programs, which are under-resourced despite research that shows the many benefits of the arts on academic performance and mental wellbeing.
Fortunately, the nonprofit organizations devoted to arts and culture are working to provide access to arts education, preserve and exhibit art, and perform dances and plays. If you have seen firsthand the benefits of the arts, please consider making a donation to this Impact Index Fund.
Arts & Culture Nonprofits You'll Support
The Arts & Culture Impact Index Fund supports US-based nonprofit organizations that advocate for arts and culture across the United States and worldwide. We've vetted every nonprofit in the Impact Index Fund, so you can be certain every dollar of your crypto donation will go to verified nonprofits. When you donate to the Arts & Culture Impact Index Fund, each nonprofit will receive an equal portion of your donation.
To see all participating organizations, please read the FAQ below.
Save on Your Taxes by Donating Crypto
There's a reason high net worth individuals tend to donate property instead of cash. Donating cryptocurrency directly to a 501c3 nonprofit is more tax efficient and can save you money.
The IRS classifies cryptocurrency as property for tax purposes which means it is typically the most tax efficient way to support your favorite cause. When donating crypto, you receive a tax deduction for the fair market value of the crypto, and you avoid the capital gains tax you would have incurred if you had sold the crypto and then made a donation. That means you're able to donate more, as well as deduct more on your tax return. The difference? Sometimes more than 30%.
If you provide an email, you will automatically receive a tax receipt after donating.
Frequently Asked Questions
What is an Impact Index Fund?
Impact Index Funds bundle together multiple nonprofits that have a similar focus or mission. If there is a specific issue area that you or your brand want to support through charitable giving, donating to an Impact Index Fund is a great way to do so. With a single transaction, you can help charities of all shapes and sizes: large and small, global and local, new and established, traditional and innovative. For more information on Impact Index Funds, visit our Impact Index Funds page.
Which nonprofits are in this Impact Index Fund?
The Museum of Flight
Scottsdale Artists' School
Friends of Independence National
Toledo Museum of Art
The Shed / Shed Nyc Inc
Great Lakes Center for the Arts
High Desert Museum
MINNESOTA STREET PROJECT LLC
Rhizome
Ghetto Film School US
Circular
The Actors Fund
MOCA
Children's Museum of Richmond
Arsht Center
WFAE
The Jewish Board JBFCS
Museum of Chinese in America
92nd Street Young Men's and Young Women's Hebrew Association
Rocky Mountain PBS
Austin Theatre Alliance / Paramount and State Theatres
Fox West Theatre Alliance
Eyebeam
ArtsQuest
Bluecoats Drum and Bugle Corps
New World Symphony
Vidiots Foundation
Chinati Foundation
The Hudson Athens Lighthouse Preservation Committee
Museum Associates
Designs for Dignity
Global Heritage Fund
Golden State Ballet
Si-Yo Music Society Foundation
Head Count
Institute of Contemporary Art, San Diego
The Language Conservancy, Inc.
Greg Hill Foundation
Aish Global, Inc.
Miami City Ballet, Inc.
Notes for Notes
Americans for the Arts
Friends of the Lobkowicz Collections
Griot Arts
Ballet Fantastique
Unison Fund
Desert X
NU DECO ENSEMBLE INC
Creative Clay
The Contemporary Austin
MusiCounts
Sacred Fire Foundation
White Light Foundation
Friends of Notre-Dame de Paris
American Folk Art Museum
Hawaii Theatre Center
MMAD
Bellevue Arts Museum
Count Basie Center for the Arts
Women's Audio Mission
Cadets Arts and Entertainment
Musicians On Call
Movingimage
How will funds be distributed?
Once per month, the total value of each fund will be distributed evenly to all of the nonprofit organizations participating in that fund. 
Who is The Giving Block?
The Giving Block makes Bitcoin and other cryptocurrency fundraising easy for nonprofits. Since 2018, we have been empowering mission-driven organizations, charities, universities, and faith-based organizations of all sizes to leverage crypto technology to achieve their mission. More than 1,000 organizations trust The Giving Block as their crypto fundraising platform.
How do you pick nonprofits for the Impact Index Fund?
Donor trust is very important to us. We vet every nonprofit that uses The Giving Block to ensure that they are registered nonprofit organizations, charities, and foundations. While the specifics of each nonprofit's mission may differ, the nonprofits in this Impact Index Fund have been selected because they are aligned in their overarching goals.
1000+ organizations accept crypto donations through The Giving Block