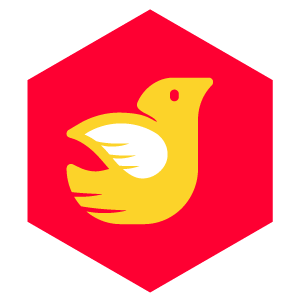 Impact Index Fund: Civil & Human Rights
Support US-based charities focused on civil and human rights issues with a single donation.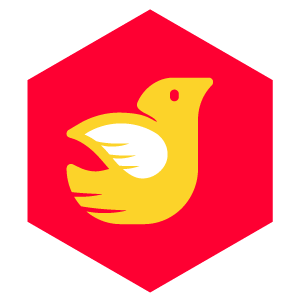 Support Nonprofits That Defend Civil & Human Rights
Human and civil rights are some of the foundational pillars of democratic societies. But even in free nations, the most marginalized people in our communities are often subject to attacks, abuse, and systematic injustice. According to several studies, the prosperity of nations is correlated with better human rights protection. The nonprofits defending civil and human rights worldwide do so with the understanding that when our communities don't live up to the highest moral standards, we all suffer. Their work involves a variety of urgent causes, such as protecting refugee and LGBTQ+ rights, promoting press freedom worldwide, and working to end child marriage.
The ongoing global fight to uphold civil and human rights is critical to making our world a safer, more just place for all. If you believe in the importance of defending human rights, consider supporting this Impact Index Fund with a donation today.
Civil & Human Rights Nonprofits You'll Support
The Civil & Human Rights Impact Index Fund supports US-based nonprofit organizations that work to defend human and civil rights across the United States and worldwide. We've vetted every nonprofit in the Impact Index Fund, so you can be certain every dollar of your crypto donation will go to verified nonprofits. When you donate to the Civil & Human Rights Impact Index Fund, each nonprofit will receive an equal portion of your donation.
To see all participating organizations, please read the FAQ below.
Save on Your Taxes by Donating Crypto
There's a reason high net worth individuals tend to donate property instead of cash. Donating cryptocurrency directly to a 501c3 nonprofit is more tax efficient and can save you money.
The IRS classifies cryptocurrency as property for tax purposes which means it is typically the most tax efficient way to support your favorite cause. When donating crypto, you receive a tax deduction for the fair market value of the crypto, and you avoid the capital gains tax you would have incurred if you had sold the crypto and then made a donation. That means you're able to donate more, as well as deduct more on your tax return. The difference? Sometimes more than 30%.
If you provide an email, you will automatically receive a tax receipt after donating.
Frequently Asked Questions
What is an Impact Index Fund?
Impact Index Funds bundle together multiple nonprofits that have a similar focus or mission. If there is a specific issue area that you or your brand want to support through charitable giving, donating to an Impact Index Fund is a great way to do so. With a single transaction, you can help charities of all shapes and sizes: large and small, global and local, new and established, traditional and innovative. For more information on Impact Index Funds, visit our Impact Index Funds page.
Which nonprofits are in this Impact Index Fund?
MEMRI
Disability Rights Fund
ActionAid USA
Equality California
Mercy Beyond Borders
United Sikhs
Project South
When We Band Together
Chicago Community Bond Fund
United Macedonian Diaspora
Anti-Recidivism Coalition
Hearts & Homes for Refugees
GRIP Training Institute
Restorative Justice for Oakland Youth (RJOY)
Moretoolife
Free The Girls
The Desai Foundation
Oxfam-America Inc.
Human Rights Campaign
Refugee Women's Alliance (ReWA)
The Women's Center of Greater Danbury
Transgender Legal Defense and Education Fund, Inc. (TLDEF)
The Teen Project
Fair Count Inc
The Freedom Community Center (FCC)
Human Rights Data Analysis Group
Movers & Shakers NYC
Baker Industries, Inc.
Nadia's Initiative
National Immigration Law Center
Choose Love Inc.
Ally Global Foundation
Prairie View A&M Foundation
Immigrant Defenders Law Center
The Lantern Network
Justice and Care
The SAFE Alliance
National Black Chamber of Commerce
Miles4Migrants
Florence Immigrant & Refugee Rights Project
Public Policy and Education Fund
Nashville Community Bail Fund
Forward Justice
Parity
Sandy Hook Promise
League of Women Voters of California
International Justice Mission
The Center for Public Integrity
The Bail Project
World Enabled
Alliance for Safety and Justice
Release Our Elders
The Blexit Foundation
ILGA-Europe
Maryland Association of Non-Profit Organizations (MANO)
Days for Girls International
National Society of Black Engineers
Human Assistance & Development Intl
Nia Tero
Movement For Black Lives
The United States Association for UNHCR
Committee to Protect Journalists
Legal Aid Society of Roanoke Valley
The Freedom Roc
Social and Environmental Entrepreneurs
The Campbell Center
El Pozo de Vida
Buried Alive Project
Rapha
Iron Light Labs
Soill
LAVA (Liberate All Value All)
Minority Humanitarian Foundation
Kofi Annan Foundation
Women for Afghan Women
Beluminus (FIRN)
Humanity Rises
RAICES / Refugee and Immigrant Center for Education and Legal Services
Ascend – Leadership Through Athletics
Arizona Coalition to End Sexual & Domestic Violence
Young Center for Immigrant Children's Rights
Lone Star Legal Aid
Equal Rights Advocates
Black Voters Matter Fund
Familial Dysautonomia Foundation
Polaris
Southern Coalition for Social Justice
DeliverFund
justicecommittee
The Source LGBT Center
The Abolition Initiative
Too Young To Wed
MoveOn
NARAL Pro-Choice America Foundation
Lawyers for Good Government
Trans Lifeline
Center for Policing Equity
The Advocates
Korean American Community Foundation of San Francisco
New Hour for Women & Children
The Sentencing Project
Unsilenced Voices
UNRWA USA
Special Olympics North Carolina
W. Haywood Burns Institute
Tierra del Sol Foundation
Impact Justice
Association on American Indian Affairs
OutRight Action International
Mountain States Legal Foundation
Council of Korean Americans
The Pad Project
How will funds be distributed?
Once per month, the total value of each fund will be distributed evenly to all of the nonprofit organizations participating in that fund. 
Who is The Giving Block?
The Giving Block makes Bitcoin and other cryptocurrency fundraising easy for nonprofits. Since 2018, we have been empowering mission-driven organizations, charities, universities, and faith-based organizations of all sizes to leverage crypto technology to achieve their mission. More than 1,000 organizations trust The Giving Block as their crypto fundraising platform.
How do you pick nonprofits for the Impact Index Fund?
Donor trust is very important to us. We vet every nonprofit that uses The Giving Block to ensure that they are registered nonprofit organizations, charities, and foundations. While the specifics of each nonprofit's mission may differ, the nonprofits in this Impact Index Fund have been selected because they are aligned in their overarching goals.
1000+ organizations accept crypto donations through The Giving Block