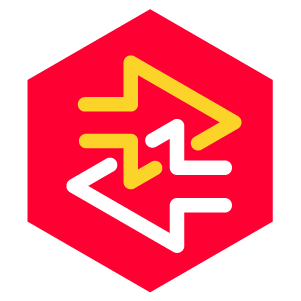 Impact Index Fund:
Disasters & Conflict
Support charities committed to disaster relief and healing conflict-related trauma with a single donation.
Support Nonprofits That Deliver Emergency Relief After Disasters & Conflict
Natural disasters like floods and earthquakes are often inescapable and devastating for communities. According to the Brookings Institute, there are now about 400 natural disasters annually, affecting 200 million people—an increase coming as a result of climate change. People affected by natural disasters, as well as those living in conflict or post-conflict areas, often need emergency relief in the form of shelter, food, medical services, and infrastructure rebuilding. But since disasters tend to disproportionately affect countries without adequate infrastructure to protect and respond to these events, NGOs and other organizations have emerged to meet the demand and deliver much-needed relief to millions annually.
Nonprofits in this critical line of work strive to improve the health and lives of people affected by disasters and poverty, commit to preventing and resolving deadly conflict, and respond to human sufferings in emergency and disaster situations around the world. Consider making a donation to support these organizations today.
Disasters & Conflict Rights Nonprofits You'll Support
The Disasters & Conflict Impact Index Fund supports nonprofit organizations that work to deliver emergency relief after natural disasters and conflicts across the United States and worldwide. We've vetted every nonprofit in the Impact Index Fund, so you can be certain every dollar of your crypto donation will go to verified nonprofits. When you donate to the Disasters & Conflict Impact Index Fund, each nonprofit will receive an equal portion of your donation.To see all participating organizations, please read the FAQ below.
Save on Your Taxes by Donating Crypto
There's a reason high net worth individuals tend to donate property instead of cash. Donating cryptocurrency directly to a 501c3 nonprofit is more tax efficient and can save you money.
The IRS classifies cryptocurrency as property for tax purposes which means it is typically the most tax efficient way to support your favorite cause. When donating crypto, you receive a tax deduction for the fair market value of the crypto, and you avoid the capital gains tax you would have incurred if you had sold the crypto and then made a donation. That means you're able to donate more, as well as deduct more on your tax return. The difference? Sometimes more than 30%.
If you provide an email, you will automatically receive a tax receipt after donating.
Frequently Asked Questions
What is an Impact Index Fund?
Impact Index Funds bundle together multiple nonprofits that have a similar focus or mission. If there is a specific issue area that you or your brand want to support through charitable giving, donating to an Impact Index Fund is a great way to do so. With a single transaction, you can help charities of all shapes and sizes: large and small, global and local, new and established, traditional and innovative. For more information on Impact Index Funds, visit our Impact Index Funds page.
Which nonprofits are in this Impact Index Fund?

ADRA Croatia
Airlink
Alight
All Hands and Hearts Smart Response, Inc.
American Jewish Joint Distribution Committee
Austin Disaster Relief Network
Baitulmaal, Inc.
Beyond Conflict
British Red Cross Society
Cajun Navy Ground Force
CARE
Community Partners International
CORE Community Organized Relief Effort
Danish Refugee Council
Direct Relief
Doctors Without Borders U.S.A., Inc.
DTCare
EmbraceMe Foundation
Global Disaster Relief Team Inc.
Global Empowerment Mission
Good360
Helping Hand For Relief and Development, Inc
Hope for Haiti
International Crisis Group
International Medical Corps
International Rescue Committee (IRC)
Intersos
IsraAid (US) Global Humanitarian Assistance, Inc.
Mercy Corps
Missionary Disaster Response
Nonviolent Peaceforce
Opulent Philanthropy Inc
Private: Test Airlink
Project HOPE
Razom
RefugePoint
Relief International
Spirit of America
Team Rubicon
The OneStar Foundation
Third Wave Volunteers
UNHCR, The UN Refugee Agency
Women for Women International

How will funds be distributed?
Once per month, the total value of each fund will be distributed evenly to all of the nonprofit organizations participating in that fund. 
Who is The Giving Block?
The Giving Block makes Bitcoin and other cryptocurrency fundraising easy for nonprofits. Since 2018, we have been empowering mission-driven organizations, charities, universities, and faith-based organizations of all sizes to leverage crypto technology to achieve their mission. More than 1,000 organizations trust The Giving Block as their crypto fundraising platform.
How do you pick nonprofits for the Impact Index Fund?
Donor trust is very important to us. We vet every nonprofit that uses The Giving Block to ensure that they are registered nonprofit organizations, charities, and foundations. While the specifics of each nonprofit's mission may differ, the nonprofits in this Impact Index Fund have been selected because they are aligned in their overarching goals.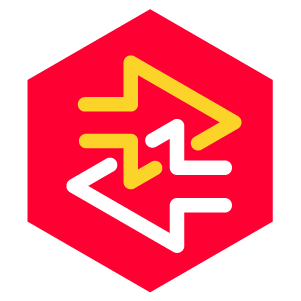 Impact Index Fund:
Disasters & Conflict
Thousands of organizations accept crypto donations through
The Giving Block