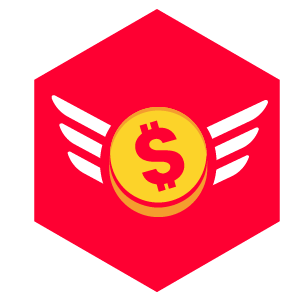 Impact Index Fund:
Economic Empowerment
Support organizations helping communities through economic development with a single donation.
Donate to organizations that support economic empowerment
Are you looking to give back more directly to your global community? Many nations don't have the infrastructures in place to mobilize their economies, which results in stagnant or even declining business development trends. This impacts the unemployment levels, socioeconomic mobility, financial stability, and much more.
Fortunately there are plenty of nonprofits working to equal the playing field and make a difference in the lives of ordinary world citizens. Whether by empowering rural women farmers, training young leaders on sustainable business practices, or fighting to end the economic violence caused by prejudicial systems — you can make a difference. 
Inspire growth and change in your world with resources to improve the social and economic conditions for millions. Make a donation to the Economic Empowerment Impact Index Fund today.
Economic Empowerment Nonprofits You'll Support
The Economic Empowerment Impact Index Fund helps nonprofit organizations that support economic development through community-focused initiatives across the United States and worldwide. We've vetted every nonprofit in the Impact Index Fund, so you can be certain every dollar of your crypto donation will go to verified nonprofits. When you donate to the Economic Empowerment Impact Index Fund, each nonprofit will receive an equal portion of your donation.To see all participating organizations
,
please read the FAQ below.
Save on Your Taxes by Donating Crypto
There's a reason high networth individuals tend to donate property instead of cash. Donating cryptocurrency directly to a 501c3 nonprofit is more tax efficient and can save donors money.
The IRS classifies cryptocurrency as property for tax purposes which means it's typically the most tax efficient way to support the causes you love. When donating crypto, you'll receive a tax deduction for the fair market value of the crypto, and you avoid the capital gains tax you would have incurred if you had sold the crypto and then made a donation. That means you're able to donate more as well as deduct more on your tax return. The difference? Sometimes more than 30%!
If you provide an email, you will automatically receive a tax receipt after donating.
Frequently Asked Questions
What is an Impact Index Fund?
Impact Index Funds bundle together multiple nonprofits that have a similar focus or mission. If there is a specific issue area that you or your brand want to support through charitable giving, donating to an Impact Index Fund is a great way to do so. With a single transaction, you can help charities of all shapes and sizes: large and small, global and local, new and established, traditional and innovative. For more information on Impact Index Funds, visit our Impact Index Funds page.
Which nonprofits are in this Impact Index Fund?

Accion International
Africa Development Promise
Arch Grants
Aspen Adult Services, Inc.
Center for Changing Lives
Centros Sor Isolina Ferré, Inc.
Chrysalis
Community Partners
Foundation for Economic Education
Friendship Bridge
Global Impact
Goodwill Industries of North Central Wisconsin Inc.
Honnold Foundation
Humanity Forward Foundation
Innovation Studio
Integro Foundation
International Development Enterprises (iDE)
Jeans for Genes Campaign
Jewish National Fund
Jobs for the Future
Lionsberg
Microenterprise Collaborative of Inland Southern California
Morningday Community Solutions
MURPHSLIFE FOUNDATION
Near East Foundation
New England Legal Foundation
Osiris Organization
ProsperUs Detroit Micro Lending
RIP Medical Debt
The Alpha Workshops
The Fedcap Group, Inc.
The KANPE Foundation Inc
The Renaissance Collaborative, Inc.
United Way Miami
United Way of Greater Atlanta
United Way of Massachusetts Bay
UNITED WAY OF TARRANT COUNTY
United Way Worldwide
Village Enterprise Fund Inc.
Wall Street Bound
World Relief

How will funds be distributed?
Once per month, the total value of each fund will be distributed evenly to all of the nonprofit organizations participating in that fund. 
Who is The Giving Block?
The Giving Block makes Bitcoin and other cryptocurrency fundraising easy for nonprofits. Since 2018, we have been empowering mission-driven organizations, charities, universities, and faith-based organizations of all sizes to leverage crypto technology to achieve their mission. More than 1,000 organizations trust The Giving Block as their crypto fundraising platform.
How do you pick nonprofits for the Impact Index Fund?
Donor trust is very important to us. We vet every nonprofit that uses The Giving Block to ensure that they are registered nonprofit organizations, charities, and foundations. While the specifics of each nonprofit's mission may differ, the nonprofits in this Impact Index Fund have been selected because they are aligned in their overarching goals.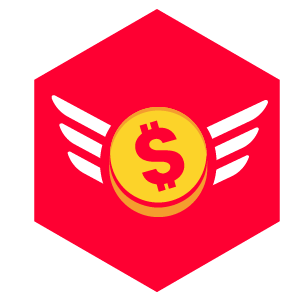 Impact Index Fund:
Economic Empowerment
Thousands of organizations accept crypto donations through
The Giving Block