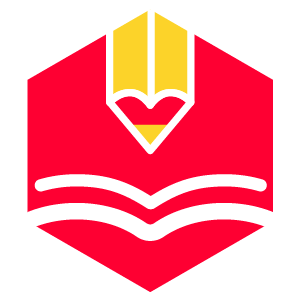 Impact Index Fund: Education
Support US-based charities devoted to providing high-quality education with a single donation.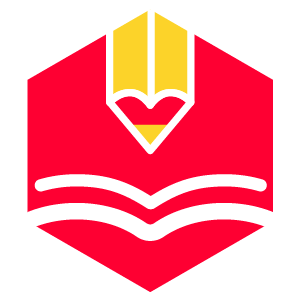 Support Nonprofits That Provide and Invest in Educational Initiatives
Funding education is an urgent priority across the globe. Alarming statistics show that one in five children worldwide, or about 263 million, are out of school—and the trend has not shown signs of improvement over the past several years. The COVID-19 pandemic has also caused disruptions to childrens' education, further compounding the ongoing problems. As a result, many students are not meeting minimum proficiency levels and struggle to catch up to their peers. In particular, girls are forced to withstand enormous social pressure to pause or stop pursuing their education altogether, despite the findings of a recent study that suggest that every additional school year can increase a woman's earnings by ten to twenty percent.
With millions of children facing nearly insurmountable obstacles to receiving a quality education, it's essential that we do more to help the next generation thrive. Nonprofits addressing these challenges are building schools in underserved communities, teaching in-demand skills like coding to young people, investing in girls' education initiatives, as well as providing quality higher education at university and graduate levels. Consider supporting education initiatives today by making a donation to support this Impact Index Fund.
Education Nonprofits You'll Support
The Education Impact Index Fund supports US-based nonprofit organizations that provide and foster high quality education across the United States and worldwide. We've vetted every nonprofit in the Impact Index Fund, so you can be certain every dollar of your crypto donation will go to verified nonprofits. When you donate to the Education Impact Index Fund, each nonprofit will receive an equal portion of your donation.
To see all participating organizations, please read the FAQ below.
Save on Your Taxes by Donating Crypto
There's a reason high net worth individuals tend to donate property instead of cash. Donating cryptocurrency directly to a 501c3 nonprofit is more tax efficient and can save you money.
The IRS classifies cryptocurrency as property for tax purposes which means it is typically the most tax efficient way to support your favorite cause. When donating crypto, you receive a tax deduction for the fair market value of the crypto, and you avoid the capital gains tax you would have incurred if you had sold the crypto and then made a donation. That means you're able to donate more, as well as deduct more on your tax return. The difference? Sometimes more than 30%.
If you provide an email, you will automatically receive a tax receipt after donating.
Frequently Asked Questions
What is an Impact Index Fund?
Impact Index Funds bundle together multiple nonprofits that have a similar focus or mission. If there is a specific issue area that you or your brand want to support through charitable giving, donating to an Impact Index Fund is a great way to do so. With a single transaction, you can help charities of all shapes and sizes: large and small, global and local, new and established, traditional and innovative. For more information on Impact Index Funds, visit our Impact Index Funds page.
Which nonprofits are in this Impact Index Fund?
Emet Outreach
Fargo Air Museum
St. Labre Indian School Educational Association
New Jersey Community Development Corporation
EduChrist (dba Zozu Project)
Franciscan University of Steubenville
First Graduate
Open Primaries
Corporation of Haverford College
Council for Economic Education
Develop Africa
Our Cannabis
W. M. Keck Observatory
iMentor
Tunapanda
Urantia Foundation
The Harley School
ELIC
University of Oregon Foundation
Pencils of Promise (PoP)
Berkeley Preparatory School
Cicero Institute
AdoptAClassroom.org
Project Phil
Kansas Wesleyan University
Space for Humanity
Teaching Matters
Zaytuna College
Town School for Boys
University of Maryland
Pace University
The University of Alabama
Action Tutoring
The Palmas Academy
Crypto Kids Camp
CSforALL
Unstoppable Foundation
University of Missouri St Louis
Adventure Science Center – Nashville
King Baudouin Foundation United States
Playing For Change Foundation
Kipp Boston Fund
Computers 2 SD Kids
St. Xavier High School
Israel on Campus Coalition
Town of Palm Beach United Way, Inc.
New York City Urban Debate League
Southern Utah University
Keep A Breast Foundation
Trinity Academy
Wrestle Like A Girl
TD JAKES FOUNDATION
Leavenworth Regional Catholic School System
Kindred Way
Diversity in Blockchain
Rose-Hulman Institute of Technology
Malala Fund
Nueva School
Students For Liberty
World Stop Stuttering Association
University of Colorado Foundation
Turlock Christian Schools
Prager University
Bethfel
Oregon State University Foundation
Israeli-American Council
1000 Dreams Fund
Maharishi International University
Gbowee Peace Foundation Africa-USA
KENT SCHOOL
East Stroudsburg University Foundation
Dickinson College
Urban School of San Francisco
Urban Teachers
Children of Fallen Patriots Foundation
Presence Point, Inc.
Deaf Plus Adult Community
Built With Bitcoin Foundation
Thaki
King County Library System Foundation
Institute for Shipboard Education
San Luis Coastal Education Foundation
PS1 Pluralistic School
Rutgers Preparatory School
Mercy High School
Poly Prep Country Day School
California Institute of Technology
Out of Eden Walk
Institute for Social Policy And Understanding
The University Foundation California State University, Chico
MiraCosta College
Ohio State University Foundation
PelotonU Inc
Pepperdine University
Foundation at New Jersey Institute of Technology
LWV of Florida Education Fund
WONDER Foundation
BANANAS Inc
B2THEWORLD
Texas Public Policy Foundation
University at Albany Foundation
Mission Santa Maria
WORLD IN NEED CORPORATION
Intelligence Squared US Foundation
Eye To Eye
CPL – Choice, Passion, Life
H.O.P.E., Inc.
Education Reimagined
Calvert Hall College of Baltimore City (Calvert Hall College High School)
Cushing Academy
Urban Ed Academy
AfricAid
Omni Nano
buildOn
University of San Diego
Associated Students California State University Northridge
Rising Star Outreach, Inc.
1517
The University of Austin
Catholic University of America
Catholic Schools Foundation
Mona Foundation
Regents School of Austin
WomensTrust, Inc.
Luther High School
Conservative Partnership Institute
Franciscan University
Western Reserve Academy
Learn Fresh
Goodtutors
Meeting Street Schools
Neurodiversity Education Research Center
Wake Forest University
Operation Broken Silence
Chabad of S. La Cienega
Oak Valley College
Germantown Friends School
Blockchain Education Network
The University of North Carolina at Chapel Hill Foundation, Inc. The University of North Carolina at Chapel Hill
Kehillah Jewish High School
Alvernia University
Southern Connecticut State University
San Diego Oasis
Civics Unplugged
nsoroFoundation
Home School Legal Defense Association
Purple Mai'a
Sam
New Saint Andrews College
Code To Inspire Inc
Room to Read
Happy Hearts Fund Indonesia
Ohio University
The Mandala School
VMI Alumni Association
University of Arizona Foundation
MISSOURI UNIVERSITY OF SCIENCE AND TECHNOLOGY
She's the First
Institute of Noetic Sciences
National Cryptologic Foundation
Abara
Karam Foundation
India Partners
Kindness.org, Inc.
Center For Excellence in Education
Community of Unity
Forte Preparatory Academy
Open Primaries Education Fund
University of Missouri
Moneythink
How will funds be distributed?
Once per month, the total value of each fund will be distributed evenly to all of the nonprofit organizations participating in that fund. 
Who is The Giving Block?
The Giving Block makes Bitcoin and other cryptocurrency fundraising easy for nonprofits. Since 2018, we have been empowering mission-driven organizations, charities, universities, and faith-based organizations of all sizes to leverage crypto technology to achieve their mission. More than 1,000 organizations trust The Giving Block as their crypto fundraising platform.
How do you pick nonprofits for the Impact Index Fund?
Donor trust is very important to us. We vet every nonprofit that uses The Giving Block to ensure that they are registered nonprofit organizations, charities, and foundations. While the specifics of each nonprofit's mission may differ, the nonprofits in this Impact Index Fund have been selected because they are aligned in their overarching goals.
Thousands of organizations accept crypto donations through The Giving Block