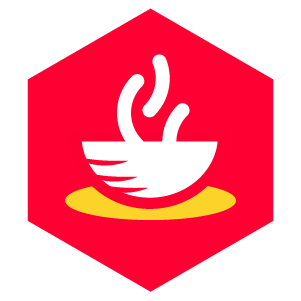 Impact Index Fund: Food & Water
Support charities working to feed and nourish the growing population with a single donation.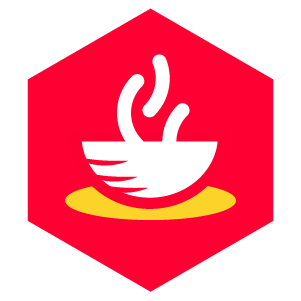 Support Nonprofits That Address Food & Water Crises Worldwide
Globally, billions of people suffer from lack of access to clean water or inadequate nourishment. For many, chronic hunger is a silent condition that leads to illness and vulnerability, not to mention stunted growth among children. Similarly, communities that rely on contaminated water sources are susceptible to life-threatening diseases that devastate local populations. The two main approaches to solving the global hunger and water crises involve providing emergency relief efforts and building sustainable methods of self-reliant farming. But with increasing natural disasters and climate change, current efforts are not enough to keep the problems from worsening on a global scale.
That's where your generosity can make a difference. By supporting nonprofits that provide tools and training to increase farm production at the local level, help malnourished children access safe drinking water, and distribute emergency rations, you can help break the cycle of chronic hunger.
Food & Water Nonprofits You'll Support
The Food & Water Impact Index Fund supports nonprofit organizations that feed the hungry and support sustainable food and water practices across the United States and worldwide. We've vetted every nonprofit in the Impact Index Fund, so you can be certain every dollar of your crypto donation will go to verified nonprofits. When you donate to the Food & Water Impact Index Fund, each nonprofit will receive an equal portion of your donation.To see all participating organizations, please read FAQ.
Save on Your Taxes by Donating Crypto
There's a reason high net worth individuals tend to donate property instead of cash. Donating cryptocurrency directly to a 501c3 nonprofit is more tax efficient and can save you money.
The IRS classifies cryptocurrency as property for tax purposes which means it is typically the most tax efficient way to support your favorite cause. When donating crypto, you receive a tax deduction for the fair market value of the crypto, and you avoid the capital gains tax you would have incurred if you had sold the crypto and then made a donation. That means you're able to donate more, as well as deduct more on your tax return. The difference? Sometimes more than 30%.
If you provide an email, you will automatically receive a tax receipt after donating.
Frequently Asked Questions
What is an Impact Index Fund?
Impact Index Funds bundle together multiple nonprofits that have a similar focus or mission. If there is a specific issue area that you or your brand want to support through charitable giving, donating to an Impact Index Fund is a great way to do so. With a single transaction, you can help charities of all shapes and sizes: large and small, global and local, new and established, traditional and innovative. For more information on Impact Index Funds, visit our Impact Index Funds page.
Which nonprofits are in this Impact Index Fund?
2535 Water
4MyCiTy
Action Against Hunger – Canada
Action Against Hunger USA
ACTS For Water
Akron-Canton Regional Foodbank
American Friends of Leket Israel, Inc.
Atlanta Community Food Bank
Charity Right
Chattanooga Area Food Bank
Chef Ann Foundation
Common Threads
Community Food Share
Convoy of Hope
Family Promise Montco PA
Feed the Children
Feed14K
Feeding America
Feeding America's Hungry Children
Feeding Southwest Virginia
Feeding Texas
Fight for The Forgotten
Flagstaff Family Food Center
Food Bank of Central and Eastern North Carolina
Food Bank of Central New York
Food Bank of Iowa
Food Bank of Northeast Arkansas
Food Bank of South Jersey
Food for Life Global
Food Lifeline
Food Share of Ventura County
Foodbank of Southeastern Virginia
Fredericksburg Regional Food Bank
Healthy Harvest Food Bank, Inc.
Humane Farm Animal Care
Hydrating Humanity
ICNA Relief
Kids' Food Basket
Kitchen Angels
Lechiot BKavod
Light of Hope Ministries
Long Island Cares
Los Angeles Regional Food Bank
Lutheran World Relief
Martha's Kitchen
Mattie N Dixon Comm Cupboard
Meals on Wheels of Alameda County (MOWAC)
Meals on Wheels Western South Dakota
Miriam's Kitchen
Mountaineer Food Bank
New Hampshire Food Bank
No Kid Hungry
Oregon Food Bank
Palm Beach County Food Bank, Inc.
Philabundance
Planet Water Foundation
Project Sweetie Pie
Redwood Empire Food Bank
RI Community Food Bank
Roadrunner Food Bank
Save an Orphan (International)
Second Harvest Food Bank of Middle TN
Second Harvest Food Bank of Orange County
Second Harvest Heartland
Second Harvest of Silicon Valley
SERV International
SOS-Yemen
Support and Feed, Inc.
The Food Bank for NYC
The Hunger Project
The Society of St. Andrew
The Water Project
The Water Trust
Thirst Relief International
Treasure Coast Food Bank
Ugandan Water Project
Utah Food Bank
Water Wells For Africa
Water.org
WaterAid America
WE SHARE HOPE
West Side Food Bank
Wine To Water
World Central Kitchen
World Food Programme
World Hunger Education Service
World Vision US
Zam Zam Water
How will funds be distributed?
Once per month, the total value of each fund will be distributed evenly to all of the nonprofit organizations participating in that fund. 
Who is The Giving Block?
The Giving Block makes Bitcoin and other cryptocurrency fundraising easy for nonprofits. Since 2018, we have been empowering mission-driven organizations, charities, universities, and faith-based organizations of all sizes to leverage crypto technology to achieve their mission. More than 1,000 organizations trust The Giving Block as their crypto fundraising platform.
How do you pick nonprofits for the Impact Index Fund?
Donor trust is very important to us. We vet every nonprofit that uses The Giving Block to ensure that they are registered nonprofit organizations, charities, and foundations. While the specifics of each nonprofit's mission may differ, the nonprofits in this Impact Index Fund have been selected because they are aligned in their overarching goals.
Thousands of organizations accept crypto donations through The Giving Block