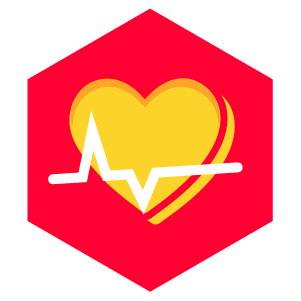 Impact Index Fund: Health & Medicine
Support charities working to provide healthcare and healing with a single donation.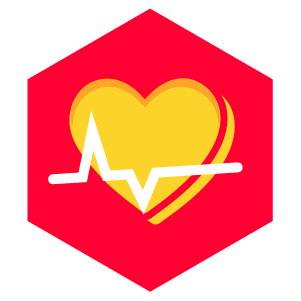 Support Nonprofits That Health & Medicine
Nearly everyone knows a friend or family member who has been affected by disease or health-related ailments. As the global population grows, the future burden of diseases like cancer and heart disease is also expected to increase. To meet the present challenges as well as those of the decades ahead, it's critical to support organizations committed to care, treatment, research, education and advocacy around chronic diseases and overall health. From funding research to look for cures and breakthroughs to providing surgical care for people in low-income communities, there are countless ways to help in the fight against suffering caused by disease.
Your contribution can help in the global effort to improve the quality of life for millions of people, including those living with diseases like leukemia, cancer, and HIV/AIDS. Please consider making a donation today in support of this Impact Index Fund.
Health & Medicine Nonprofits You'll Support
The Health & Medicine Impact Index Fund supports nonprofit organizations that provide medical care and treatment and fund medical research across the United States and worldwide. We've vetted every nonprofit in the Impact Index Fund, so you can be certain every dollar of your crypto donation will go to verified nonprofits. When you donate to the Health & Medicine Impact Index Fund, each nonprofit will receive an equal portion of your donation.To see all participating organizations,
please read the FAQ below.
Save on Your Taxes by Donating Crypto
There's a reason high net worth individuals tend to donate property instead of cash. Donating cryptocurrency directly to a 501c3 nonprofit is more tax efficient and can save you money.
The IRS classifies cryptocurrency as property for tax purposes which means it is typically the most tax efficient way to support your favorite cause. When donating crypto, you receive a tax deduction for the fair market value of the crypto, and you avoid the capital gains tax you would have incurred if you had sold the crypto and then made a donation. That means you're able to donate more, as well as deduct more on your tax return. The difference? Sometimes more than 30%.
If you provide an email, you will automatically receive a tax receipt after donating.
Frequently Asked Questions
What is an Impact Index Fund?
Impact Index Funds bundle together multiple nonprofits that have a similar focus or mission. If there is a specific issue area that you or your brand want to support through charitable giving, donating to an Impact Index Fund is a great way to do so. With a single transaction, you can help charities of all shapes and sizes: large and small, global and local, new and established, traditional and innovative. For more information on Impact Index Funds, visit our Impact Index Funds page.
Which nonprofits are in this Impact Index Fund?
Action on Smoking and Health
Adult Congenital Heart Association Inc
AIDS Healthcare Foundation
Alex's Lemonade Stand Foundation
Allergy and Asthma Network – Mothers of Asthmatics
Alliance for Cancer Gene Therapy
ALSAC/St. Jude Children's Research Hospital
Alzheimer's Research UK
Alzheimers Association
"American Cancer Society "
American Heart Association
amfAR
Arizona Burn Foundation
Arlington Free Clinic
Association for Creatine Deficiencies
Association of Migraine Disorders
Ataxia Telangiectasia Childrens Project
Autism Alliance of Michigan
Autism Research Institute
Autism Speaks
Baby4Me
BAYADA Home Health Care, Inc.
Baylor College of Medicine
Be Team International
BE THE MATCH
Breast Cancer Research Foundation
Camphill Village Copake
Cancer Council NSW
Cardiac Alliance
Catholic Medical Mission Board, Inc. (CMMB)
Cerebral Palsy Association of Nassau County
Charcot-Marie-Tooth Association
Children's Cancer Cause
Children's Health Care Foundation (dba Children's Minnesota Foundation)
Children's Heart Unit Fund (CHUF) (UK)
Children's Hospital Colorado Foundation
Children's Tumor Foundation
Christ Community Health Services Augusta, Inc.
Clearway Clinic
Clinics Can Help
Coalition for Radical Life Extension
Collaborative Medical Content (CMC) Foundation
Colorectal Cancer Alliance (CCA)
Community Health Network Foundation, Inc.
Conquer Cancer Foundation
Conquering CHD
Crohn's and Colitis Foundation, Inc.
CRUDEM Foundation
Cure Alzheimer's Fund
CureDuchenne
Diabetes Research Institute Foundation
Diabetes UK
DoGoodShit
Dollar For
Dysautonomia International
Easter Seals, Inc.
Easterseals Midwest
EB Research Partnership
Elizabeth Glaser Pediatric Aids Foundation
Emmanuel Cancer Foundation
EngenderHealth
Epilepsy Foundation
Esperança, Inc.
Every Mother Counts
Evidence Action
Family Reach Foundation
Fireside Project
Fistula Foundation
FNE International
Fondazione Telethon
Fondazione Umberto Veronesi
Food Allergy Research & Education
Force: Facing Our Risk of Cancer Empowered
FOXG1 Research
Fred Hutch Cancer Center
Friends of Yad Sarah
Gabrielle's Angel Foundation for Cancer Research
Glenrose Rehabilitation Hospital Foundation
Glioblastoma Research Organization
Global Genes
Global Health Ministries
GO2 Foundation for Lung Cancer
Health Leads
Heart Kids NZ
Help Hope Live, Inc.
Hope and Comfort, Inc
HopeWest
Hospice of Santa Cruz County
Hospice of the North Coast
Hydrocephalus Association
International Society for Infectious Diseases
Islamic Medical Association of North America (IMANA)
Jackson Health Foundation, Inc.
JDRF
Jewish Home Foundation
Kessler Foundation
Kettering Health Foundation (Kettering Medical Center Foundation)
La Jolla Institute for Immunology
Lee Health Foundation
Lemons of Love, Inc.
Lifespan Extension Advocacy Foundation
Little Pink Houses of Hope
Longevity Science Foundation (LSF)
Lupus Foundation of America
Lymphoma Research Foundation
Male Contraceptive Initiative
Map International
Matter
Max Planck Florida Institute for Neuroscience
MDA
Me Action
Médecins Sans Frontières (MSF) – Australia
Medical Prize Charitable Trust
Medical Students for Choice
Medici Senza Frontiere Onlus
MedTech Innovator
Merakey Pennsylvania
Mercy Ships
Metabolic Terrain Institute of Health
Miami Jewish Health Systems Foundation, Inc.
Minneapolis Heart Institute Foundation
Miracle Flights
mothers2mothers (UK) Limited
Movember
Movember Europe
Movember Foundation Canada
National Alliance for Eating Disorders
National Association of Chronic Disease Directors
National Association of Free and Charitable Clinics
National Breast Cancer Foundation, Inc.
National Kidney Foundation
National MS Society
NephCure
NEXT for AUTISM
NextStep Fitness, Inc.
Nicklaus Children's Health System
Norton Children's Hospital Foundation
Nuvance Health
Open Medicine Foundation
Open Medicine Foundation Australia Limited
Open Medicine Foundation Canada
Opportunity Through Entrepreneurship Foundation
Orbis International
Orlando Health Foundation, Inc.
Ovarian Cancer Research Alliance
P4 Foundation
Palm Beach Habilitation Center
PanCAN
Parkinson Foundation of the National Capital Area
Partners in Health
Pathfinder International
Pathfinders for Autism
Pediatric Brain Tumor Foundation
Pediatric Cancer Research Foundation
Phoenix Children's Hospital
Physicians For Reproductive Health, Inc.
Planned Parenthood Mar Monte, Inc.
Project 8p Foundation
Providence Portland Medical Foundation
Providence St Joseph Hospital
RCF
RED – a division of The ONE Campaign
Redkite
Remote Area Medical
Ronald McDonald House Charities – Bay Area
Rush to Crush Cancer
Sage Institute for Psychedelic Therapy
Sands
Sansum Diabetes Research Institute
Sharsheret
Sight For All United
Smile Train, Inc.
Society of the United Helpers
Sostento
Southern Oregon Friends of Hospice
Southwest Autism Research & Resource Center
Spina Bifida Association of Greater New England
St. Baldrick's Foundation
St. Joseph's Hospital Foundation
St. Louis Children's Hospital Foundation
St. Mary Medical Center Foundation
Stroke Association
SynGAP Research Fund
The Als Association – Amyotrophic Lateral Sclerosis Association
The American Liver Foundation
The Bow Foundation
The Fred Hollows Foundation USA
The Global Alliance for Surgical, Obstetric, Trauma and Anesthesia Care (The G4 Alliance)
The Kidney Cancer Association
The Leukemia & Lymphoma Society
The Life You Can Save Australia
The Michael J. Fox Foundation for PARKINSON'S Research
The Movember Group Pty Limited as Trustee for The Movember FoundationAustralia
The TRIAD Trust, Inc.
UNC Health Foundation
United Way of Central Alabama, Inc.
UNOS
Vision Australia Limited (Vision Australia)
Wings for Life UK
Zaman International
ZERO – The End of Prostate Cancer
How will funds be distributed?
Once per month, the total value of each fund will be distributed evenly to all of the nonprofit organizations participating in that fund. 
Who is The Giving Block?
The Giving Block makes Bitcoin and other cryptocurrency fundraising easy for nonprofits. Since 2018, we have been empowering mission-driven organizations, charities, universities, and faith-based organizations of all sizes to leverage crypto technology to achieve their mission. More than 1,000 organizations trust The Giving Block as their crypto fundraising platform.
How do you pick nonprofits for the Impact Index Fund?
Donor trust is very important to us. We vet every nonprofit that uses The Giving Block to ensure that they are registered nonprofit organizations, charities, and foundations. While the specifics of each nonprofit's mission may differ, the nonprofits in this Impact Index Fund have been selected because they are aligned in their overarching goals.
Thousands of organizations accept crypto donations through The Giving Block