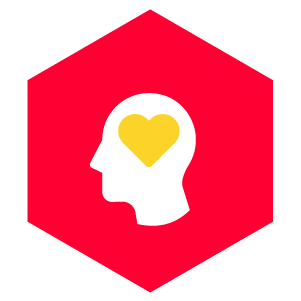 Impact Index Fund:
Mental Health
Support charities addressing the needs of those living with mental illness with a single donation.
Support Nonprofits That Are Addressing Mental Health Challenges
Nearly 1 in 5 adults in the United States, or 51 million, are living with some form of mental illness. While these issues can vary in severity, the numbers point to a wider issue: we have a long way to go before we have adequate funding, advocacy, education, and support for mental health challenges, both in the U.S. and worldwide. The impact of mental health services like suicide prevention work and support for those affected by suicide is incalculable, as is the importance of advocating for public policies that destigmatize mental health.
Fortunately, a growing number of nonprofits are working to address mental health on community, state, and national levels. But they need additional support for their missions. If you know and appreciate the value of mental health services and advocacy, please consider a donation today to this Impact Index Fund.
Mental Health Nonprofits You'll Support
The Mental Health Impact Index Fund supports nonprofit organizations that are addressing mental health challenges across the United States and worldwide. We've vetted every nonprofit in the Impact Index Fund, so you can be certain every dollar of your crypto donation will go to verified nonprofits. When you donate to the Mental Health Impact Index Fund, each nonprofit will receive an equal portion of your donation.To see all participating organizations, please read the FAQ below.
Save on Your Taxes by Donating Crypto
There's a reason high net worth individuals tend to donate property instead of cash. Donating cryptocurrency directly to a 501c3 nonprofit is more tax efficient and can save you money.
The IRS classifies cryptocurrency as property for tax purposes which means it is typically the most tax efficient way to support your favorite cause. When donating crypto, you receive a tax deduction for the fair market value of the crypto, and you avoid the capital gains tax you would have incurred if you had sold the crypto and then made a donation. That means you're able to donate more, as well as deduct more on your tax return. The difference? Sometimes more than 30%.
If you provide an email, you will automatically receive a tax receipt after donating.
Frequently Asked Questions
What is an Impact Index Fund?
Impact Index Funds bundle together multiple nonprofits that have a similar focus or mission. If there is a specific issue area that you or your brand want to support through charitable giving, donating to an Impact Index Fund is a great way to do so. With a single transaction, you can help charities of all shapes and sizes: large and small, global and local, new and established, traditional and innovative. For more information on Impact Index Funds, visit our Impact Index Funds page.
Which nonprofits are in this Impact Index Fund?
Alcott Center for Mental Health Services
Alexander Youth Network
American Foundation for Suicide Prevention
Baptist Hospitals of Southeast Texas Foundation
Beats Rhymes and Life
Beckley Foundation
Behind the Scenes Foundation
Brain & Behavior Research Foundation
Community Access, Inc.
Continuum of Care, Inc.
Crisis Text Line
DBSA California
Elk Hill
Envision Unlimited
EPIC
Erika's Lighthouse
Family & Community Services of Somerset County
GAIA Global Health
Game to Grow
Getting Out and Staying Out
Harmless
Honey's Mini Therapy Adventures
HopeWay
International OCD Foundation
Liberation Institute
Liberty Resources, Inc.
Lifeline Community Services
LogOut
Mental Health America
Mental Health Innovations
Mental Health Minnesota
Mind Medicine Australia
Morrissey Compton
NAMI
NAMI Seattle
NAMI-NYC
National Autistic Society
National Council on Problem Gambling
Partnership to End Addiction
Pathways Vermont
Porta Sophia
RAINN
Shatterproof
South American Initiative
Street Soccer Scotland
Teen Challenge Arizona
Teen Lifeline
Texas Suicide Prevention Collaborative
The Arc of the United States
The Beacon House Association of San Pedro
The Dinner Party Labs
The Healing Place
The Jewish Board
The Nature Connection
The Self Care Lab Boxing & Fitness Club
To Write Love on Her Arms
Tutapona
Tŷ Krishna Cymru
Unison Fund
Usona Institute
Vibrant Emotional Health
Vista Del Mar
WholeSchool Mindfulness
YouthCentric
How will funds be distributed?
Once per month, the total value of each fund will be distributed evenly to all of the nonprofit organizations participating in that fund. 
Who is The Giving Block?
The Giving Block makes Bitcoin and other cryptocurrency fundraising easy for nonprofits. Since 2018, we have been empowering mission-driven organizations, charities, universities, and faith-based organizations of all sizes to leverage crypto technology to achieve their mission. More than 1,000 organizations trust The Giving Block as their crypto fundraising platform.
How do you pick nonprofits for the Impact Index Fund?
Donor trust is very important to us. We vet every nonprofit that uses The Giving Block to ensure that they are registered nonprofit organizations, charities, and foundations. While the specifics of each nonprofit's mission may differ, the nonprofits in this Impact Index Fund have been selected because they are aligned in their overarching goals.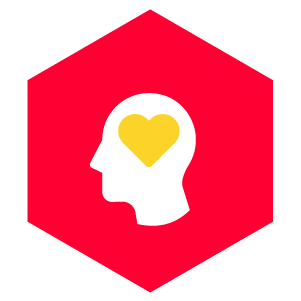 Impact Index Fund:
Mental Health
Thousands of organizations accept crypto donations through
The Giving Block