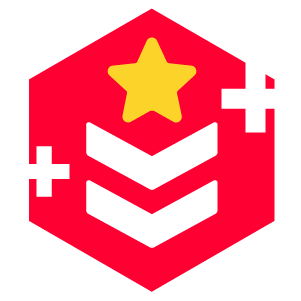 Impact Index Fund: Military, Veterans & First Responders
Support US-based charities committed to those on the front lines with a single donation.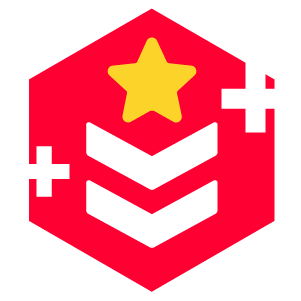 Support Nonprofits That Advocate For Military, Veterans & First Responders
First responders, veterans and active duty service members put themselves on the front lines to protect the rest of us. It's essential that they have the resources to transition to civilian life, cope with tragedy, and receive assistance with food, housing and health services.With sufficient funding, nonprofits working with this population are able to provide temporary housing and mental health services, coordinate job training programs, distribute food and more. They also help the children and families of first responders who lost their lives or have been injured in the line of duty by providing financial assistance.
Each year, people donate more than $2.5 billion to support thousands of American charities with military-related missions, but with 17.4 million Americans identifying as veterans, there are always additional ways to help. Consider making a donation in support of nonprofits that advocate for veterans, active duty service members and first responders.
Military, Veterans & First Responders Nonprofits You'll Support
The Military, Veterans & First Responders Impact Index Fund supports US-based nonprofit organizations that are addressing technology and science issues across the United States. We've vetted every nonprofit in the Impact Index Fund, so you can be certain every dollar of your crypto donation will go to verified nonprofits. When you donate to the Military, Veterans & First Responders Impact Index Fund, each nonprofit will receive an equal portion of your donation.To see all participating organizations,
please read the FAQ below.
Save on Your Taxes by Donating Crypto
There's a reason high net worth individuals tend to donate property instead of cash. Donating cryptocurrency directly to a 501c3 nonprofit is more tax efficient and can save you money.
The IRS classifies cryptocurrency as property for tax purposes which means it is typically the most tax efficient way to support your favorite cause. When donating crypto, you receive a tax deduction for the fair market value of the crypto, and you avoid the capital gains tax you would have incurred if you had sold the crypto and then made a donation. That means you're able to donate more, as well as deduct more on your tax return. The difference? Sometimes more than 30%.
If you provide an email, you will automatically receive a tax receipt after donating.
Frequently Asked Questions
What is an Impact Index Fund?
Impact Index Funds bundle together multiple nonprofits that have a similar focus or mission. If there is a specific issue area that you or your brand want to support through charitable giving, donating to an Impact Index Fund is a great way to do so. With a single transaction, you can help charities of all shapes and sizes: large and small, global and local, new and established, traditional and innovative. For more information on Impact Index Funds, visit our Impact Index Funds page.
Which nonprofits are in this Impact Index Fund?
Camp Southern Ground
Us 4 Warriors
Los Angeles Fire Department Foundation
Warrior Angels
First Responders Children's Foundation
Sound Off
Sentinels of Freedom Scholarship Foundation
Veterans of War
The Special Operations Association of America (SOAA)
Fisherhouse
Stack Up
Project Healing Waters Fly Fishing
Mission 22
Real Estate Donations USA
K9s For Warriors
Los Angeles Police Foundation
Project Sanctuary
Soldiers' Angels
Semper K9 Assistance Dogs
Aquanauts Adaptive Aquatics
Air Force Association
Gold Coast Veterans Foundation
Responsive 2 Our Community
Warriors Without Borders
Southern CC Inc.
Drones for Good Worldwide
Special Operations Warrior Foundation, Inc.
First Responders Resiliency, Inc
Warrior Rising
Sierra Delta, Inc.
Veterans Bridge Home
How will funds be distributed?
Once per month, the total value of each fund will be distributed evenly to all of the nonprofit organizations participating in that fund. 
Who is The Giving Block?
The Giving Block makes Bitcoin and other cryptocurrency fundraising easy for nonprofits. Since 2018, we have been empowering mission-driven organizations, charities, universities, and faith-based organizations of all sizes to leverage crypto technology to achieve their mission. More than 1,000 organizations trust The Giving Block as their crypto fundraising platform.
How do you pick nonprofits for the Impact Index Fund?
Donor trust is very important to us. We vet every nonprofit that uses The Giving Block to ensure that they are registered nonprofit organizations, charities, and foundations. While the specifics of each nonprofit's mission may differ, the nonprofits in this Impact Index Fund have been selected because they are aligned in their overarching goals.
1000+ organizations accept crypto donations through The Giving Block