THE GIVING BLOCK
Institutional
Cryptocurrency solutions for institutional philanthropy
A consultative service led by a team of experts with extensive industry experience spanning cryptocurrency, philanthropy and traditional capital markets. We deliver an unparalleled scope of institutional charitable solutions backed by Shift4 (NYSE: FOUR).
Institutional
Client Services
What we offer
Institutional grade solutions for sophisticated investors, investment managers, and charitable platform providers looking to enable cryptocurrency contribution support.
Why our clients choose us
Scalable cryptocurrency-contribution processing with minimal budget risk and time to market.
Maximize ROI by working with a single business partner.
Flexible solutions and workflows that enable cryptocurrency custody or immediate liquidation.
Immediate access to new fundraising capabilities and expanding donor demographic.
Connection to institutional partners to offer advisory services such as cryptocurrency-native treasury management.
Bulk onboarding of sponsored NPOs.
Fully white-labeled, customizable end-user and reporting experience.
IRS Forms 8282 and 8283 in addition to tax receipt generation.
Right for
Donor-Advised Fund Providers
Community Foundations
Universities
Endowments
Trusts
Ultra-large NPO/NGOs
Institutional
Partner Services
What we offer
Work with trusted advisors with decades of expertise across cryptocurrency, philanthropic solutions and operations. Plus, gain access to an extensive network of cryptocurrency partners and a best-in-class contribution platform.
Why our clients choose us
Our expert team has a combined four decades of experience in traditional financial markets and cryptocurrency.
Backed by Shift4, a publicly-traded company, ensuring a high level of institutional rigor.
We are equipped to bulk onboard nonprofit clients with speed.
Right for
Advisory Firms
Wealth Managers
Trust and Estate Attorneys
CPA Firms
Commercial Banks
Cryptocurrency Institutions
What we offer
White-glove, OTC experience for complex microcap and large block cryptocurrency donations with industry-leading market access and liquidity.
Why our clients choose us
Secure workflow with cryptocurrency and traditional financial operations experts.
Maximize your contribution impact by securing best execution.
Maintain tax advantage by donating appreciated assets.
Provide tax receipts and access to qualified appraisers.
Contribution proceeds can be used to onboard nonprofits you care about.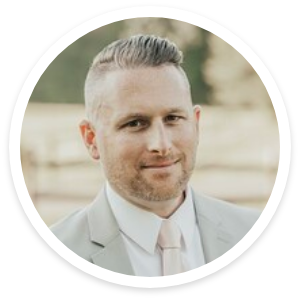 Mike McLean
Head of The Giving Block Institutional
Before joining The Giving Block, Mike spent 7 years as Director of Investment Operations and Program Management at Fidelity Charitable where he managed oversight of private asset contributions, cryptocurrency, alternative investments and trading operations. In 2015, Mike partnered with Fidelity's Center for Applied Technology to build the first crypto offering for donor advised funds, which he oversaw through 2021. Mike has also held operations and product roles at Putnam Investments and Sterling Capital Management. Mike holds a BA in Business Management from the Merrimack College Girard School of Business and an MBA from Bentley University's McCallum Graduate School of Business.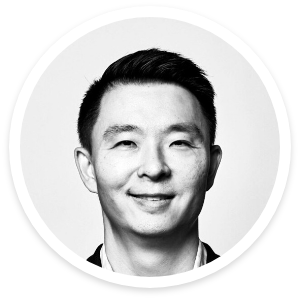 Duke Kim
Director of Institutional Client Solutions
Prior to joining The Giving Block, Duke was a Wall Street trader, financial services consultant, and Bloomberg territory manager. Duke entered the cryptocurrency ecosystem professionally in 2018, running sales and business development efforts for Lukka, Celsius Network, and a cryptocurrency trading desk catering to high net worth investors. As a legacy and cryptocurrency capital markets expert, he joined The Giving Block in order to merge his personal and professional passions of helping others and driving institutional cryptocurrency adoption. Duke studied Philosophy at the University of Michigan and received his MBA from NYU Stern.
Which cryptocurrencies can we accept?
We offer support for over 70 cryptocurrencies and are continuously exploring new cryptocurrencies to add to the platform.
How do you ensure data security and privacy?
Data integrity is foundational to all of our products and services. We use specialized, industry-proven tools to ensure encryption and data security.
Do we need to custody cryptocurrency donations we receive?
Although the exchange from cryptocurrencies to USD is nearly instantaneous, you will need an account at the exchange to briefly take ownership of the contributions before the exchange liquidates. Alternatively, we do have more long term custody solutions available.
How customizable is the donation process?
The API functionality is fully customizable to include your organization's branding, desired donor experience and any pre-gift requirements.
What reporting do you provide to ensure we can properly reconcile transactions?