About Donorbox
Donorbox is the fundraising engine of choice for 50,000 organizations in 96 countries, with the mission of helping you raise more money from more avenues. Their software helps nonprofits of all shapes and sizes – from charities to social impact groups to faith-based organizations. To continue their mission of helping organizations raise more, Donorbox has partnered with The Giving Block to allow their clients to easily activate crypto and stock giving options directly in their Donorbox donation form.
By integrating The Giving Block's non-cash asset solution directly into their donation form, nonprofits can now unlock all the benefits of crypto and stock within their Donorbox campaigns.
How It Works
With just the switch of a button, Donorbox nonprofits can diversify their donation sources beyond just cards and digital wallets. By enabling these exciting methods within your fundraising campaigns, nonprofits have an additional opportunity to capture new donors and larger gifts.
How the integration works:
When donors access your Donorbox donation form, they can choose from "Standard Donation" or "Crypto or Stock".
When they click "Crypto or Stock", The Giving Block's non-cash asset donation form will pop up.
Donors then complete the donation by inputting the required information and then scanning or copying a QR code in case of crypto donations.
The crypto and stock donations are immediately liquidated & nonprofits will receive their donations in USD.
Nonprofits will also get automated notifications from Donorbox whenever crypto & stock donations are made, as well as be able to view the gifts within their Donorbox dashboard.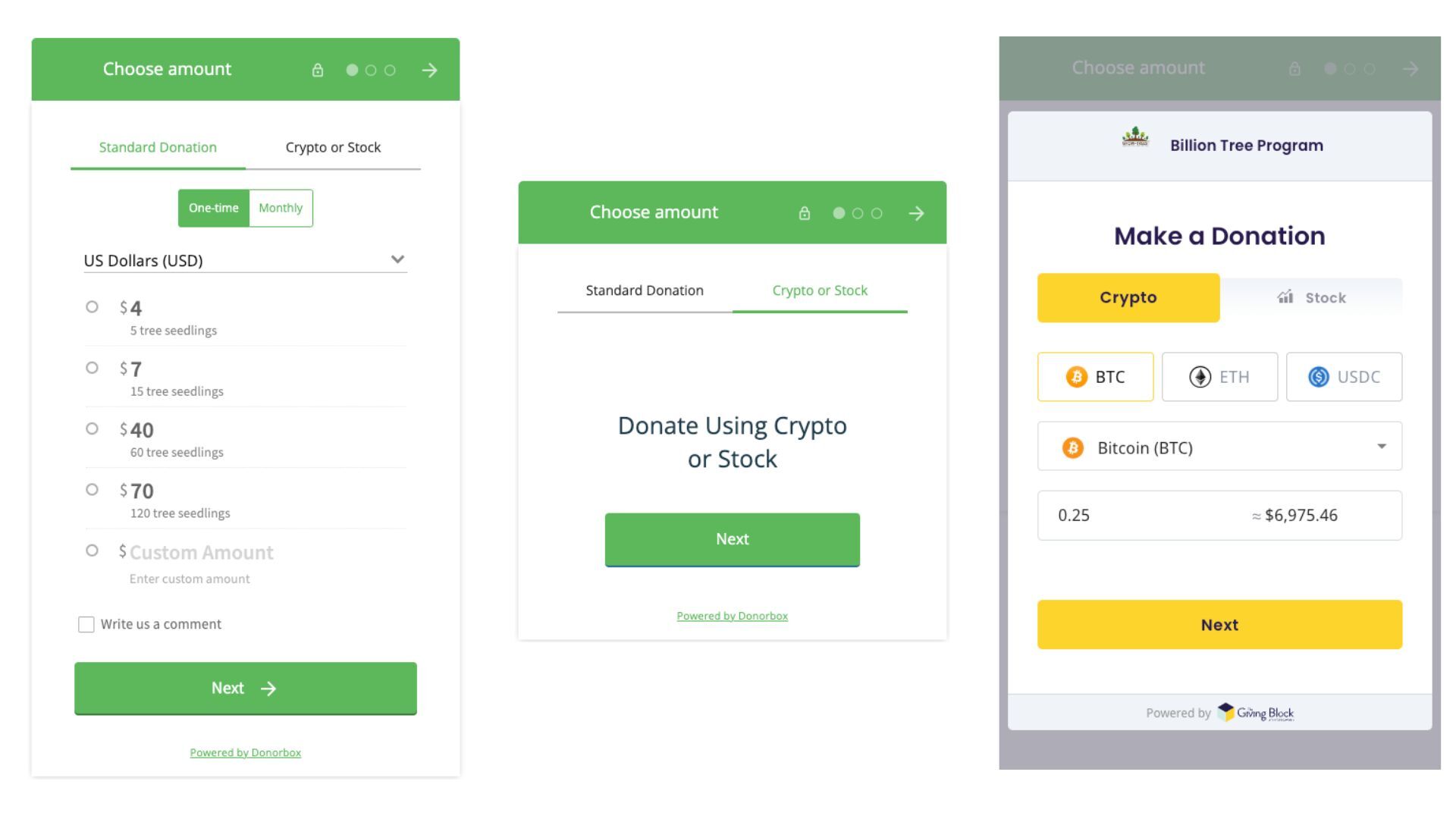 Connecting The Giving Block to Donorbox
In order to activate crypto and stock donations on Donorbox, you must be on their Pro or Premium plan. If you are already an existing Donorbox user, you can simply create a new campaign, edit your donation form, and then activate crypto and stock donations. For a full overview of how to activate, as well as frequently asked questions, read more here.