Simple, elegant, and secure platform to build your crypto portfolio
Gemini & The Giving Block Partner to Support Nonprofits
Gemini is a regulated cryptocurrency exchange, wallet, and custodian that makes it simple and secure to buy bitcoin, ether, and other cryptocurrencies.
Gemini has supported initiatives to instill charity in the crypto space. Giving back shouldn't be an afterthought, and we're excited to make donating crypto more top of mind.
Lean more at gemini.com
Related Articles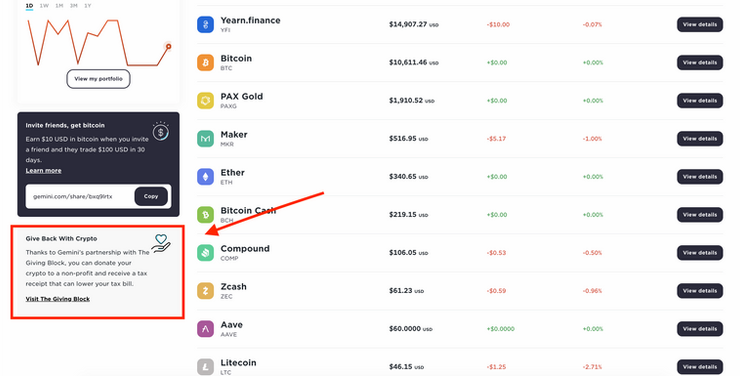 Gemini Launches Donate Feature, Partnering with 300+ Nonprofits and The Giving Block
These organizations support a variety of causes like clean water, childhood hunger, homelessness and human rights.