Why you should sign up today.
Accepting cryptocurrency donations is easier than stocks. We help you open an account, receive donations, automatically convert them for cash, and issue automated tax receipts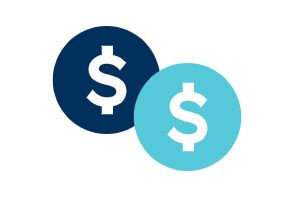 WE RAISE MORE MONEY
Nonprofits who fundraise crypto with The Giving Block raise an average of $30,000 per year.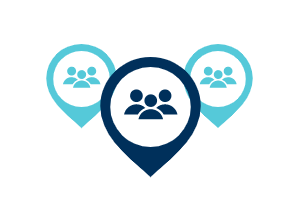 WE SERVE MORE CHARITIES
More charities use The Giving Block than every other solution combined. We're pretty awesome.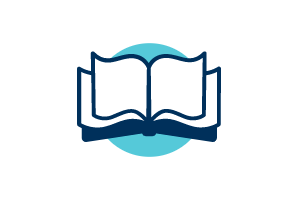 WE MAKE CRYPTO EASY
We've spent the last 3 years learning how to answer crypto questions for charities and their donors.

Get Started
Check out the solution that the world's top nonprofits are using to fundraise cryptocurrency.
Frequently Asked Questions
We talk to a lot of universities, faith-based organizations and other charities about crypto. Here are some of the common questions we hear from their leadership.
Why accept crypto donations?
Millennials
101,000,000 people use cryptocurrency today. And half of millennials prefer crypto investing to stocks. Keep up with the fastest-growing donor demo.
Why do nonprofits use The Giving Block?
Easy, Effective.

We walk you through setting up an account that you own and control. Crypto autosells for cash, tax receipts go to donors. It's easier than stocks.
Okay,
how do I do this?
Book a Demo
We'll walk you through everything from opening an account, to adding our Donation Form to your site, to crypto donor engagement. We're here for you!
Faster, Easier Setup
We figured out the compliance, setup and integration – so you don't have to.  We make it easy.
Education + Support
We make taking crypto easy. Still, we know nonprofits can run into hurdles. That's why we offer live support for all of our clients.
Automatic Cash
Crypto prices can be volatile. Turn on our "Auto-Conversion", and crypto donations sell for cash and are FDIC insured.
Donor-Designed Donation Form
Your Donation Form is customized with your name + logo, and automatically generates tax receipts for your donors.
Fundraising Platform
We have the #1 ranked platform for all searches around donating crypto. Crypto donors in search of crypto-friendly nonprofits find our clients.
Giving Tuesday
We run a mass fundraising #BitcoinTuesday campaign for Giving Tuesday, where our entire network is activated for peak outcomes.
Marketing Tools
The tools you need to get found by donors. Plus, research and resources you need to find donors.

"I'm still learning."
No worries! Check out our FAQ to read more about why bitcoin fundraising is so popular. Or, for specific questions – book a call to talk them through.