You Can Now Donate STORJ Through The Giving Block's Donation Form and Platform
The Giving Block is excited to announce support for STORJ in our Donation Form and platform. All nonprofits working with The Giving Block will be able to accept STORJ donations. This brings 120+ nonprofits into the STORJ ecosystem and gives STORJ users an easy way to support their favorite causes. The millions of STORJ users around the world will now have a way to donate STORJ to their favorite cause.
The Storj network provides secure, affordable distributed cloud storage that gives data ownership back to the user. The distributed architecture and end-to-end encryption on every file protects against attacks, improves reliability, increases download/upload speeds, and enhances performance when compared to centralized cloud storage options.
The STORJ token enables the coordination between different parties within the STORJ network to transfer value at scale, in a way that aligns with the goals of the wider network, including immutability, security, and third-party verifiability.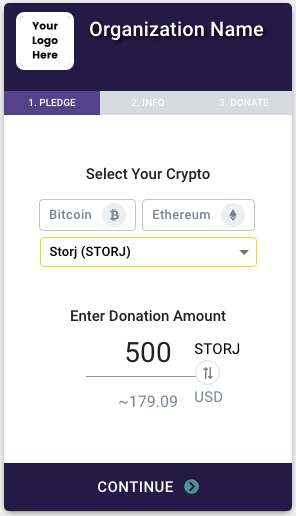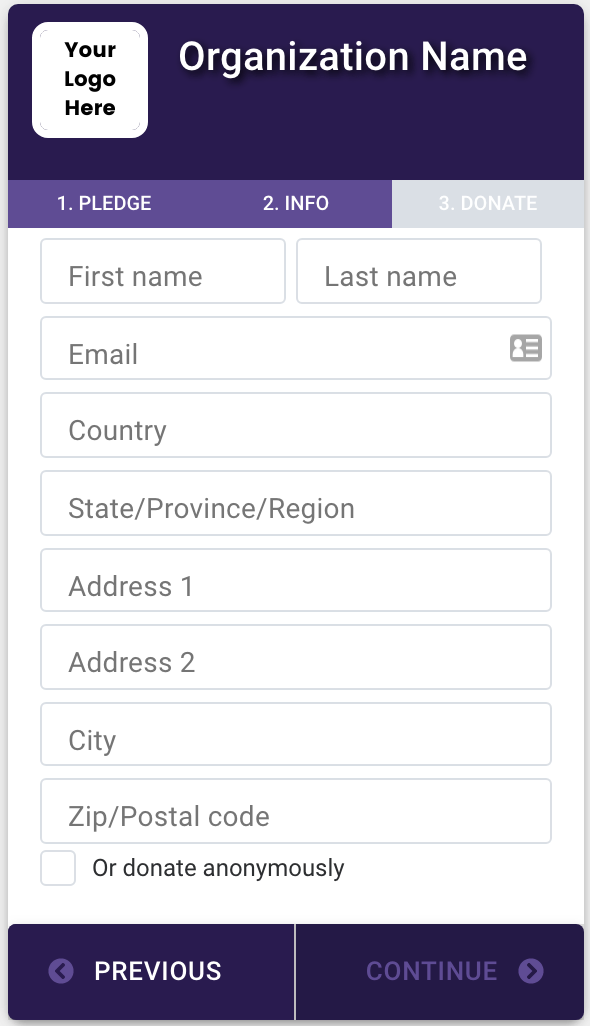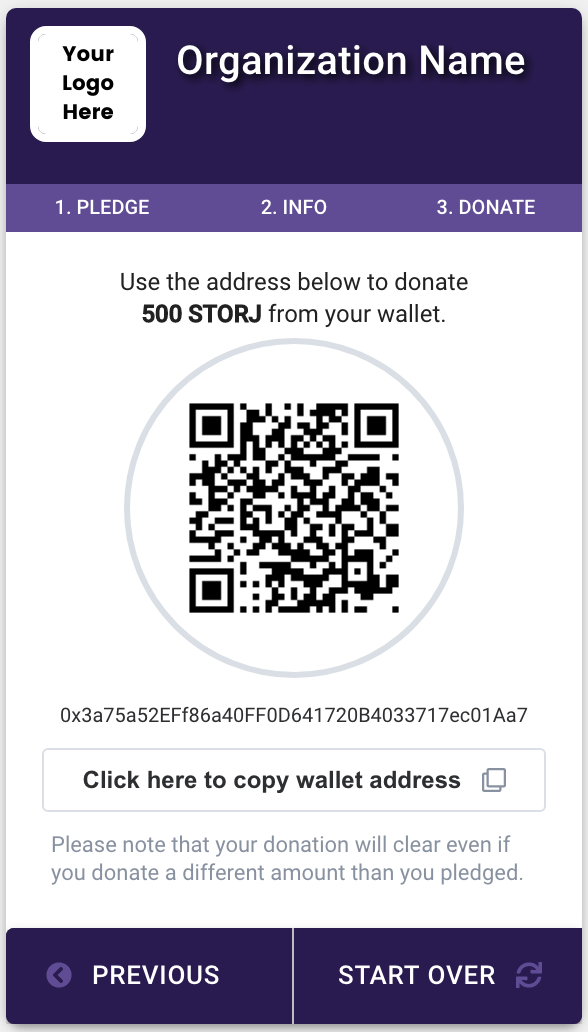 This integration is going live just in time for #BitcoinTuesday and our end of year donation campaign #BagSeason. Storj will be matching the first $25,000 in STORJ donations. Want to double your impact? Donate STORJ today!
Make sure to take a look at the list of nonprofits accepting STORJ below and make a gift to your favorite one! Remember, more crypto donations means more nonprofits accepting crypto.
Donate STORJ today and check out the full list of nonprofits accepting Storj here.
In order to give as many users as possible a tax efficient and fast way to donate, The Giving Block will continue to add coins requested by the community. What should we add next? Let us know by tagging @TheGivingBlock on Twitter!