About Civic
CVC is the utility token for Civic, a flexible identity verification technology that uses digital identity as a gateway for decentralized finance.
How CVC Works
CVC is an ERC-20 token used on Civic, a decentralized digital identity provider. The primary use case of CVC is as a payment verification between "Identity Verifiers" and "Identity Requesters" within the Civic ecosystem. Requesters can be anyone who wants to link KYC/KYB data to crypto wallets. Identity Verifiers are then paid in CVC by Identity Requesters, and the Civic team takes fees for connecting the parties. Additionally, users verifying their information through Civic can share their info and the verification with service providers, which reduces the need to re-verify their identity.
Note: The Giving Block does not currently support CVC donations. See all cryptocurrencies supported by The Giving Block.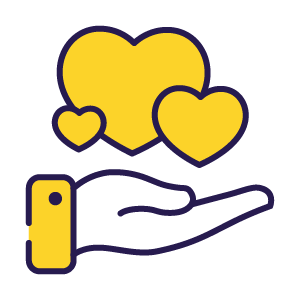 Use your crypto for good
Support your favorite cause with a tax-friendly crypto donation. 
If you've given cash to charity, you'll love giving crypto. It's not only more tax-efficient, it spreads crypto adoption and helps better the world. 
Thousands of charitable organizations use The Giving Block to accept donations of the cryptocurrencies, from BTC, ETH and USDC to APE, DOGE and SHIB.