About Pax Gold
Pax Gold (PAXG) is a stablecoin created by Paxos Standard that is backed by physical gold.
How PAXG Works
Each PAXG token is backed by one fine troy ounce of a 400 oz. London Good Delivery gold bar, which are stored in Brink's vaults. Holders of PAXG also own the underlying gold and can easily redeem tokens for their equivalent in physical gold. Owning digital gold has the advantages of cryptocurrency (e.g. fungibility, tradability) without the drawbacks associated with ownership of a physical asset (e.g. storage costs, limited transportability). For example, unlike with traditional gold exchanges, PAXG allows users to buy and sell partial or infinitesimally small amounts of gold.
See all cryptocurrencies supported by The Giving Block, including PAX Gold (PAXG).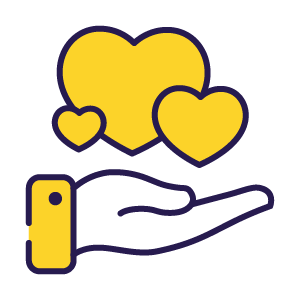 Use your crypto for good
Support your favorite cause with a tax-friendly crypto donation. 
If you've given cash to charity, you'll love giving crypto. It's not only more tax-efficient, it spreads crypto adoption and helps better the world. 
Thousands of charitable organizations use The Giving Block to accept donations of the cryptocurrencies, from BTC, ETH and USDC to APE, DOGE and SHIB.