About Raydium
Raydium (RAY) is an SPL token compliant with the Solana Network with a circulating supply of 90,655,642 RAY coins.
How Raydium & RAY Work
Raydium is an automated market maker (AMM) and liquidity provider developed on the Solana blockchain for the Serum decentralized exchange (DEX). Unlike other AMMs, Raydium enables users to have on-chain liquidity to a central limit order book, providing users options to place Limit Orders, Market Orders, and more. The RAY token has four primary use cases: liquidity incentivization, participation in AcceleRaytor, market making fee capture, and governance.
Note: The Giving Block does not currently support RAY donations. See all cryptocurrencies supported by The Giving Block.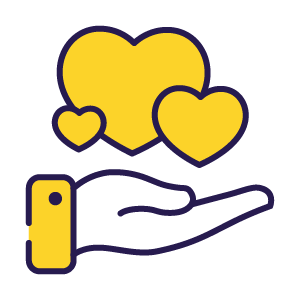 Use your crypto for good
Support your favorite cause with a tax-friendly crypto donation. 
If you've given cash to charity, you'll love giving crypto. It's not only more tax-efficient, it spreads crypto adoption and helps better the world. 
Thousands of charitable organizations use The Giving Block to accept donations of the cryptocurrencies, from BTC, ETH and USDC to APE, DOGE and SHIB.