What is the airdrop and why should nonprofits care?
Announced on September 9, 2019 the Stellar Development Foundation announced that it would be sending 100 million Lumens (worth at the time of announcement approximately $5 million USD) to their 300,000+ Keybase users as part of Keybase's Big Stellar Airdrop.
For the first September giveaway this worked out to be around $19-20 worth of XLM per active Keybase user, which translated to roughly 355 XLM. This will continue to have around 2 billion XLM ($117 million) distributed to their userbase over the course of the next 20 months.
For the average user, it's an amount that many weren't expecting as a windfall that they are more than happy to donate to the nonprofit of their choice (that accepts XLM). There are currently very few nonprofits that are set up to accept XLM, meaning that if you are setup to accept it, you are more likely to receive donations!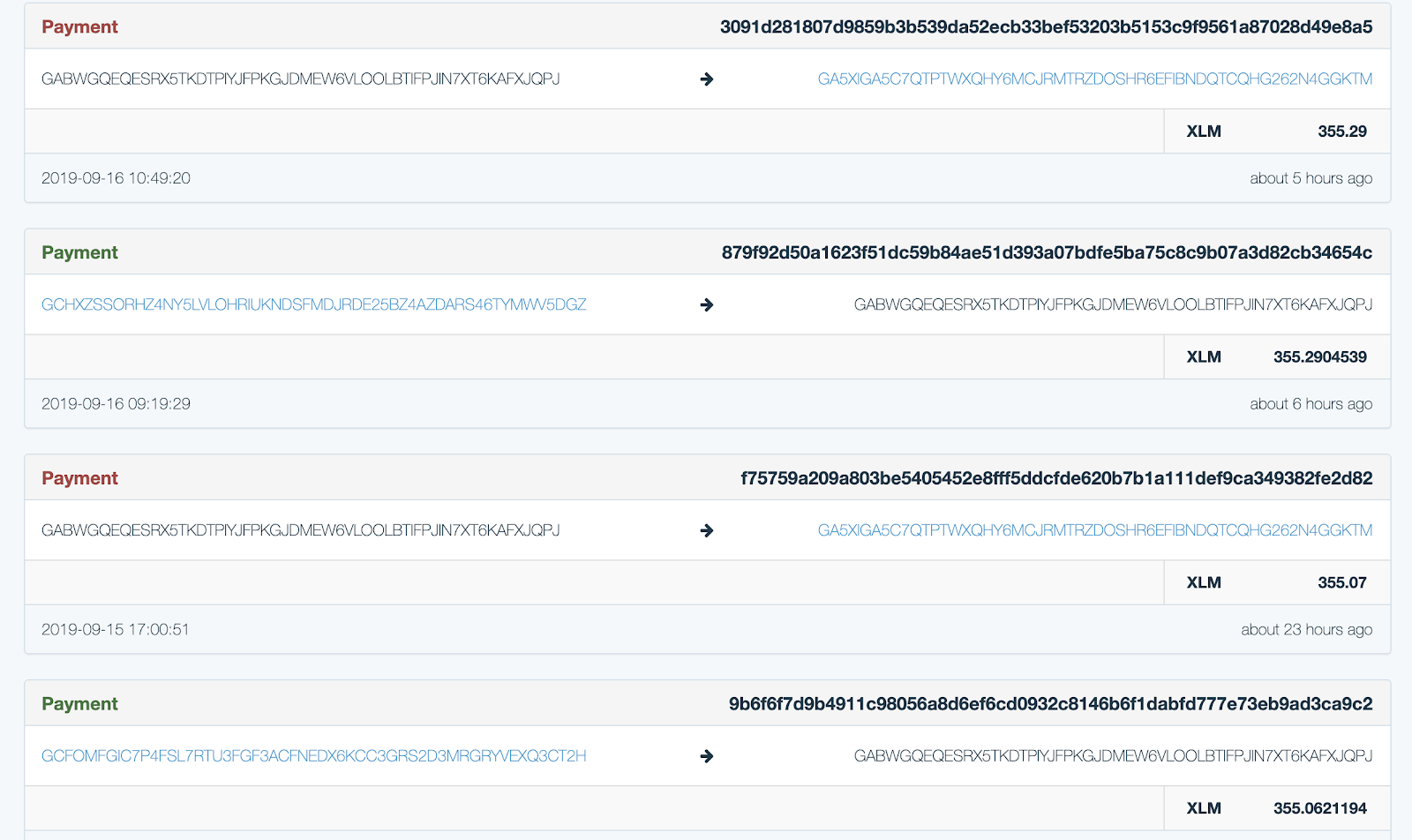 Look at all those XLM donations coming to the Tor Project after the last airdrop!
How to get set up with Keybase and donate XLM to nonprofits
Keybase can be downloaded on your iphone or android device as well OSX, Windows or Linux, you can download it and install here: https://keybase.io/download
You will then need to join the airdrop by doing the following:
Add 3 active devices or paper keys (I added my cell phone, my laptop and created a paper key).
Ensure you have an old enough Keybase, Github or Hacker news account (currently you need ONE of these that was created before September 9, 2019, I'll be using my Github account).
Have a beautiful smile (I'm still not sure how I have one of these, but according to the wallet, I still qualify!)
That's it, it's all you need to do. Once you've joined they will be airdropping 2 billion Lumens over the next 20 months (on the 15th of each month), divided amongst the users they have, so obviously the earlier you are involved, the more that will be airdropped and the more you can potentially donate to organizations that accept Stellar Lumens (our research has only identified 5 so far that have wallet addresses available to the public!).
But what exactly is Keybase you ask?
Keybase is a free, secure alternative to popular messaging services like Slack, Whatsapp and Telegram that is powered by public key technology that also can handle cryptocurrency wallets, secure file sharing, gits and more.
Other ways to get free XLM you can donate
Coinbase currently has a program where users can earn a variety of cryptocurrencies including DAI, EOS, Stellar Lumens, Zcash, BAT and 0x by completing a short course which you which you can do here. This is a great way to earn small amounts of cryptocurrency (especially if you are a first timer) and donate it to the nonprofit of your choice!
Why should I donate my XLM (or any other cryptocurrency) to charity?
Cryptocurrency donations to 501(c)3 organizations are treated similarly to other donations of property (such as stocks or bonds) and are tax deductible in the United States, while donations to registered charities are also tax deductible in many other jurisdictions (check with your tax accountant if you are unsure), meaning that you can write the amount of your XLM donation (or the donation of any other cryptocurrency for that matter) off from this years taxes, which if you've had any gains this year, is a great way of minimizing your tax obligations, while supporting nonprofits whose work you love – helping out the community at large!
Once you've donated, make sure you let the organization know that you've participated by using hashtag "AirDropForCharity", tagging them and letting us know to by tagging us at @thegivingblock.
Donating cryptocurrency sounds great, but I don't have any XLM, what should I do?
The good news is there are lots of organizations that will accept tax deductible donations of many other cryptocurrencies, usually Bitcoin, Bitcoin Cash, Ethereum and Litecoin. We are working hard to make a full listing of that We are working hard to make a full listing of organizations that are setup to accept cryptocurrency which you can find here. Here at The Giving Block, we are cryptocurrency agnostic, and think that it doesn't matter what cryptocurrency you donate – as long as you are donating cryptocurrency!
Nonprofits That Accept Stellar Lumens as Donations:
All of these wallets controlled by nonprofits are set up to receive Stellar Lumens, if you see a donation of approximately 355 Lumens, it was most likely as a result of this airdrop. So far the Tor Project, Watsi and Unicef France (which when we looked had around $28 million USD sitting in their wallet!) have been the most successful in fundraising with Stellar Lumens. Remember, only 501(c)3 are tax deductible in the USA.
How Can My Nonprofit Benefit?
Currently there are very few nonprofits that are accepting tax deductible donations in cryptocurrency, let alone Stellar Lumens. This means that as a nonprofit who accepts cryptocurrencies like Stellar that you are far more likely to benefit as there is very little competition for these donations.
The Giving Block is a blockchain agnostic firm that equips nonprofits to fundraise cryptocurrencies like Stellar, providing education, training and a technical solution. For nonprofits who choose to go the extra mile, they advise on crypto fundraising strategies, and/or pair nonprofits up with partner crypto organizations, elevating fundraising and awareness outcomes. Ultimately, they help nonprofits build a cryptocurrency fundraising program, and a brand in the cryptocurrency industry.
Contact our team at The Giving Block to find out how you can be set up to receive tax deductible donations in Stellar and other cryptocurrencies today.
-Michael Earley, Head of Research at The Giving Block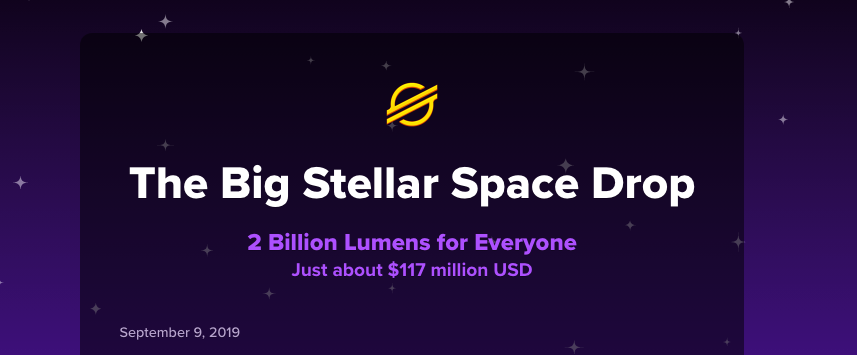 #AirdropForCharity