Every fundraiser has two key dates circled on their calendar. The first is December 31, the charitable contribution tax deadline, and the other is none other than GivingTuesday, which falls on the last Tuesday of November. (This year, it'll be held on November 28, 2023.)
What started as a small grassroots way to encourage generosity in the U.S, is so much more than a hashtag: GivingTuesday has become a global movement that inspires millions of people to give back through volunteerism and philanthropy. 
With no barrier to participate and no need to register, nonprofits of all kinds can tap into the giving spirit on GivingTuesday. 
Get ready and inspired for GivingTuesday 2023 with the 11 essential findings from GivingTuesday's 2022 Impact Report we've gathered below:
GivingTuesday Fundraising Stats for 2023
1. Nonprofits raised $3.1 Billion in the US alone on GivingTuesday in 2022. That's a 15% increase YoY from 2021.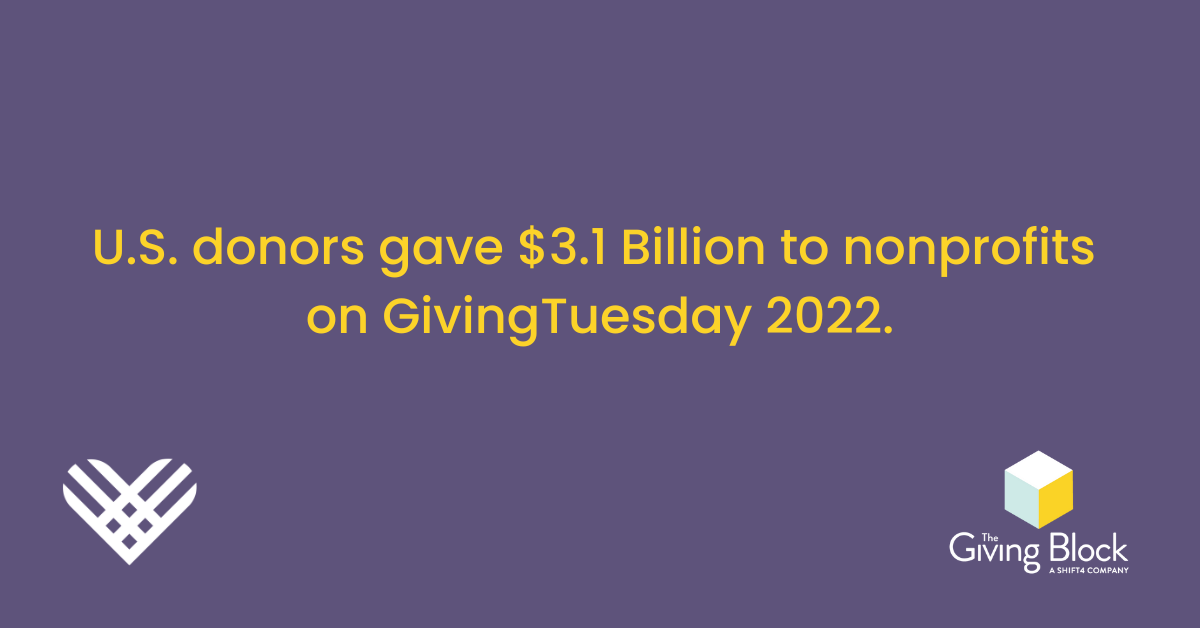 2. Historically, donations on GivingTuesday have grown by an average of 65% each year.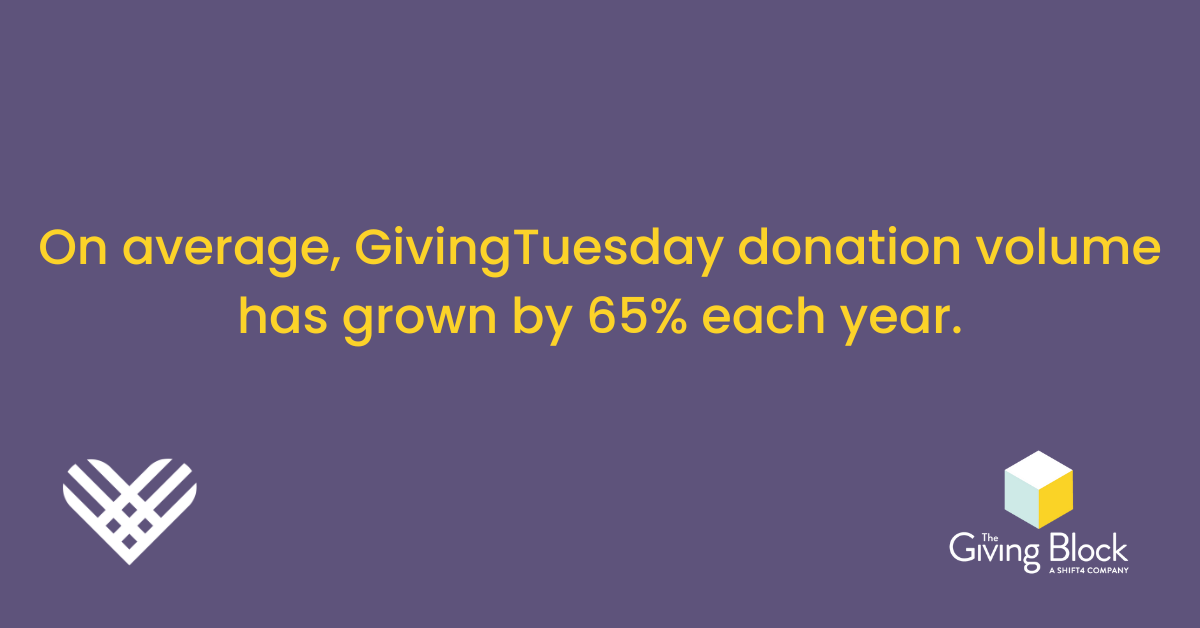 3. Based on the highs and lows of previous patterns of growth, total donations on GivingTuesday in 2023 will likely range from between $3.5 Billion to $5.1 Billion.
Looking for historical data? From 2012-2022, here's the total amount donated on Giving Tuesday each year:
2022: $3.1 Billion (+15% YoY)
2021: $2.7 Billion (+25% YoY)
2020: $2.4 Billion (+125% YoY)
2019: $1.97 Billion (+28% YoY)
2018: $400 Million (+33% YoY)
2017: >$300 Million (+44% YoY)
2016: $168 Million (+44% YoY)
2015: $116 Million (+45% YoY)
2014: $47.5 Million (+63% YoY)
2013: $27 Million (+125% YoY)
2012: $12 Million
Source: GivingTuesday
4. More than 800 contributors shared data to GivingTuesday's Data Commons, making it "the largest philanthropic data collaboration ever built."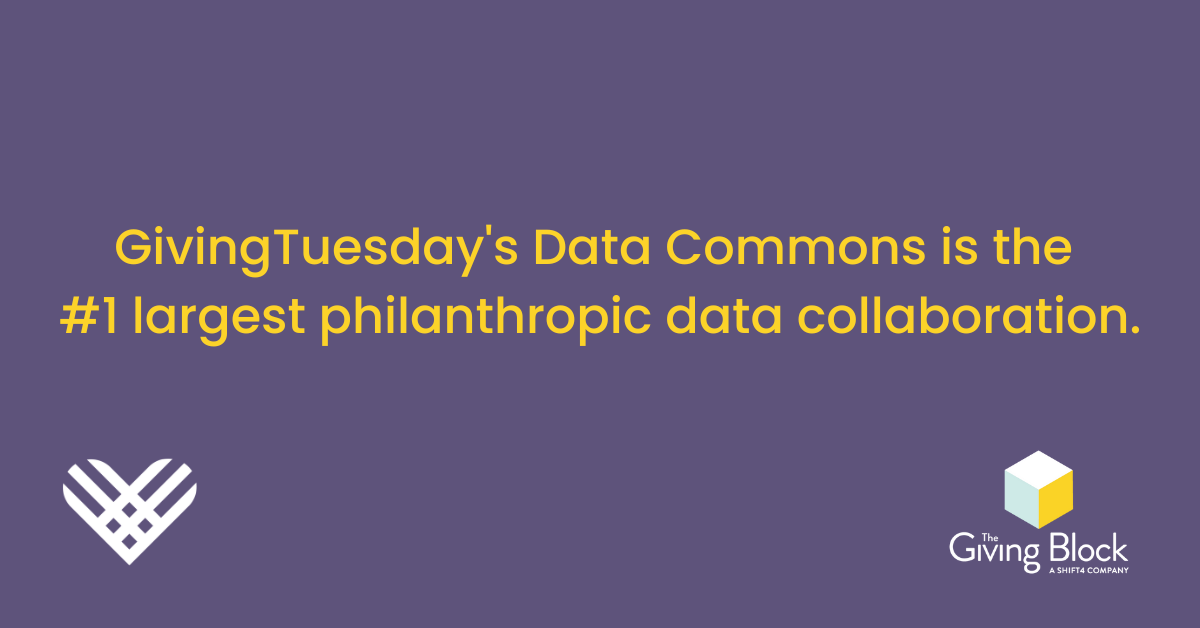 5. More than 6,000 trees were planted on GivingTuesday 2022.
Nonprofit Plant with Purpose, a development organization that reverses deforestation and poverty around the world, planted 6,693 trees in a single day.
6. In 2022, a record 35 million adults participated in GivingTuesday in the U.S. alone—roughly 13% of the country's adult population.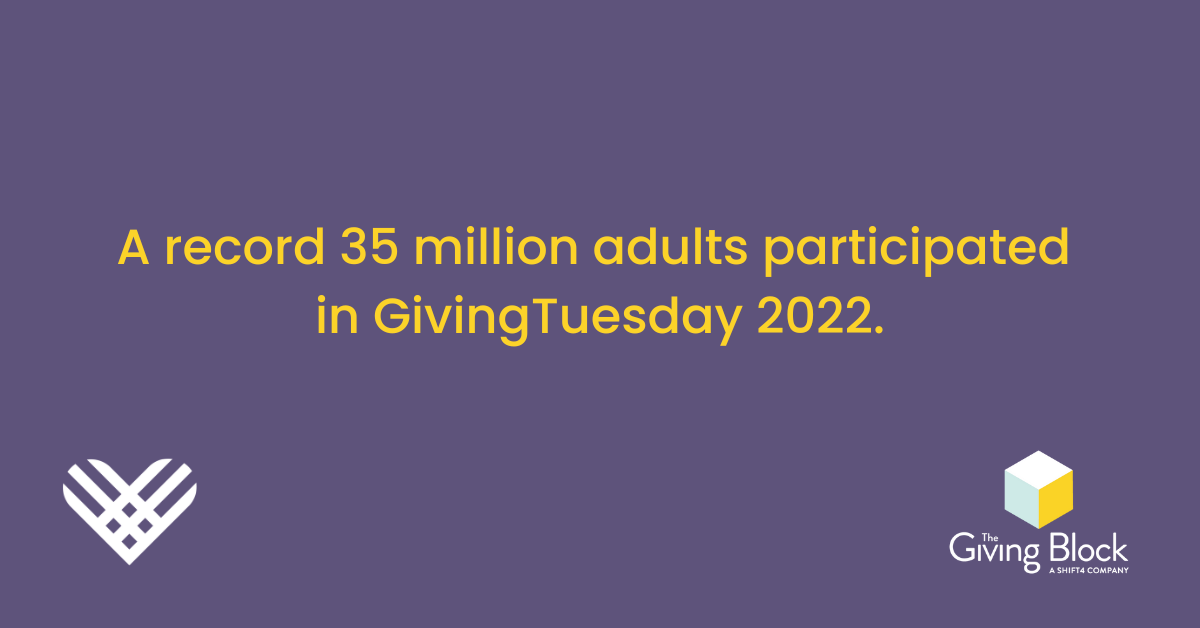 7.  GivingTuesday had participants in a record 85 countries in 2012, including recent joinees Burkina Faso, Zimbabwe, Cyprus, and India.
How has this changed over time? Here are the number of GivingTuesday country campaigns by year since 2016:
2022: 85
2021: 81
2020: 75
2019: 60
2018: 51
2017: 42
2016: 20
Source: GivingTuesday
8. Approximately 57% of participants (or 20 million people) donated on GivingTuesday 2022.
9. A total of 10 million people volunteered—showing that generosity isn't about how much you give, but about showing up however you can.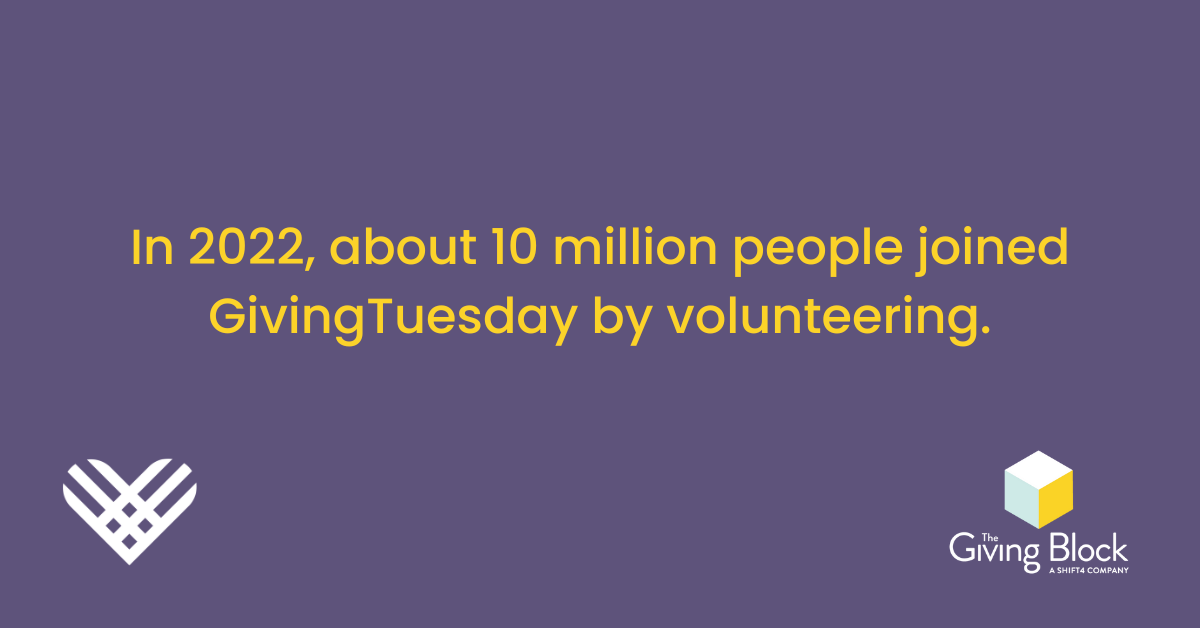 10. There have been 11 GivingTuesday events. GivingTuesday 2023 will be the 12th.
Did you know that GivingTuesday was created in 2012 at the 92nd Street Y and developed by the Belfer Center for Innovation & Social Impact? Today, GivingTuesday has become a day of generosity and charity recognized around the world.
11. On November 29, 2022, #GivingTuesday trended #1 on Twitter worldwide.
Inspire Generosity this GivingTuesday
For nonprofits like yours, GivingTuesday isn't just another fundraising day. This generosity-creating initiative can help you acquire new donors from across the globe, activate lapsed donors, and serve as a kick-off to the year-end fundraising season.
Ready to boost your GivingTuesday and year-end fundraising outcomes? Donations of non-cash assets like crypto and stocks tend to be many times larger than cash donations. That's why having a way to accept and fundraise these assets is key to revenue growth for today's nonprofits.
To learn more, discover how The Giving Block's fundraising solution helps thousands of organizations unlock major gifts of crypto, stock, and DAF donations.