PayPal Announcement Means 346 Million Potential New Cryptocurrency Donors for Your Nonprofit
Cryptocurrency Goes Mainstream with PayPal. Is your nonprofit ready?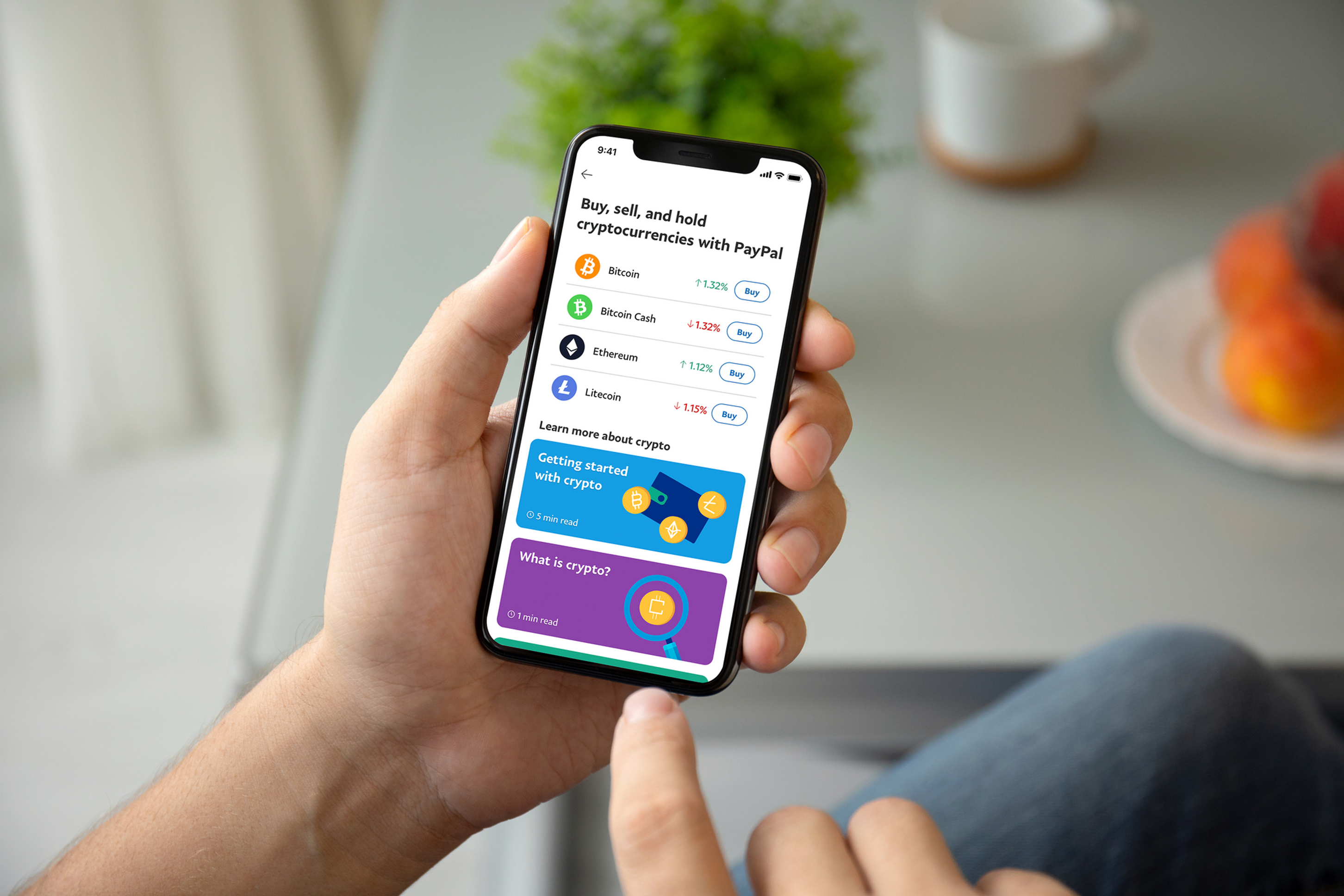 On October 21, 2020, Paypal announced a launch of a new service that will allow its 346 million active customers to buy, hold, and sell cryptocurrency directly from their PayPal account. Right now, approximately 87.5% of all online buyers in the world use PayPal. Now ALL of them will be able to buy, sell, and hold cryptocurrency, greatly increasing the potential for adoption of popular cryptocurrencies like Bitcoin, Litecoin, Ethereum and Bitcoin Cash.
This year there were already over 101 million cryptocurrency users worldwide and with Paypal's announcement, this number is set to increase dramatically.
With major traditional companies like Twitter subsidiary Square (With Square Crypto), MicroStrategy (With hundreds of millions of dollars of treasury holdings in bitcoin), Facebook (with the Libra project), and now PayPal joining the crypto party, it's harder for traditional organizations such as nonprofits to avoid the inevitable further growth of the cryptocurrency industry and as a result, accepting cryptocurrency donations.
With PayPal's announcement, there is now a potential for 346 million new crypto users. A large number of these users will surely donate a portion of their appreciated cryptocurrency in the coming months and years.
PayPal Fast Facts
All US of PayPal users received an email inviting them to start using crypto today
PayPal has 346,286,000 Million Active Users in US
If Paypal was a bank, it would be the 21st largest bank in the USA.
87.5% of online buyers in the world use Paypal
43.86% of PayPal users are based in the USA
Why is PayPal accepting cryptocurrency?
With ever-growing interest from consumers and major institutions, PayPal sees the increasing need for cryptocurrency in today's hyper-connected digital world.
"The shift to digital forms of currencies is inevitable, bringing with it clear advantages in terms of financial inclusion and access; efficiency, speed and resilience of the payments system; and the ability for governments to disburse funds to citizens quickly."-Dan Schulman, president and CEO, PayPal.
By empowering PayPal users to buy, hold, and sell cryptocurrencies, the company is driving the understanding and increased mainstream adoption of cryptocurrency globally. They are providing customers with educational content to help them learn more about investing in cryptocurrency while providing practical information on blockchain technology.
PayPal is not only bringing its 326 million users access to buy, hold, and sell cryptocurrency but also to teach those who don't understand it and increase the financial inclusivity that cryptocurrencies provide.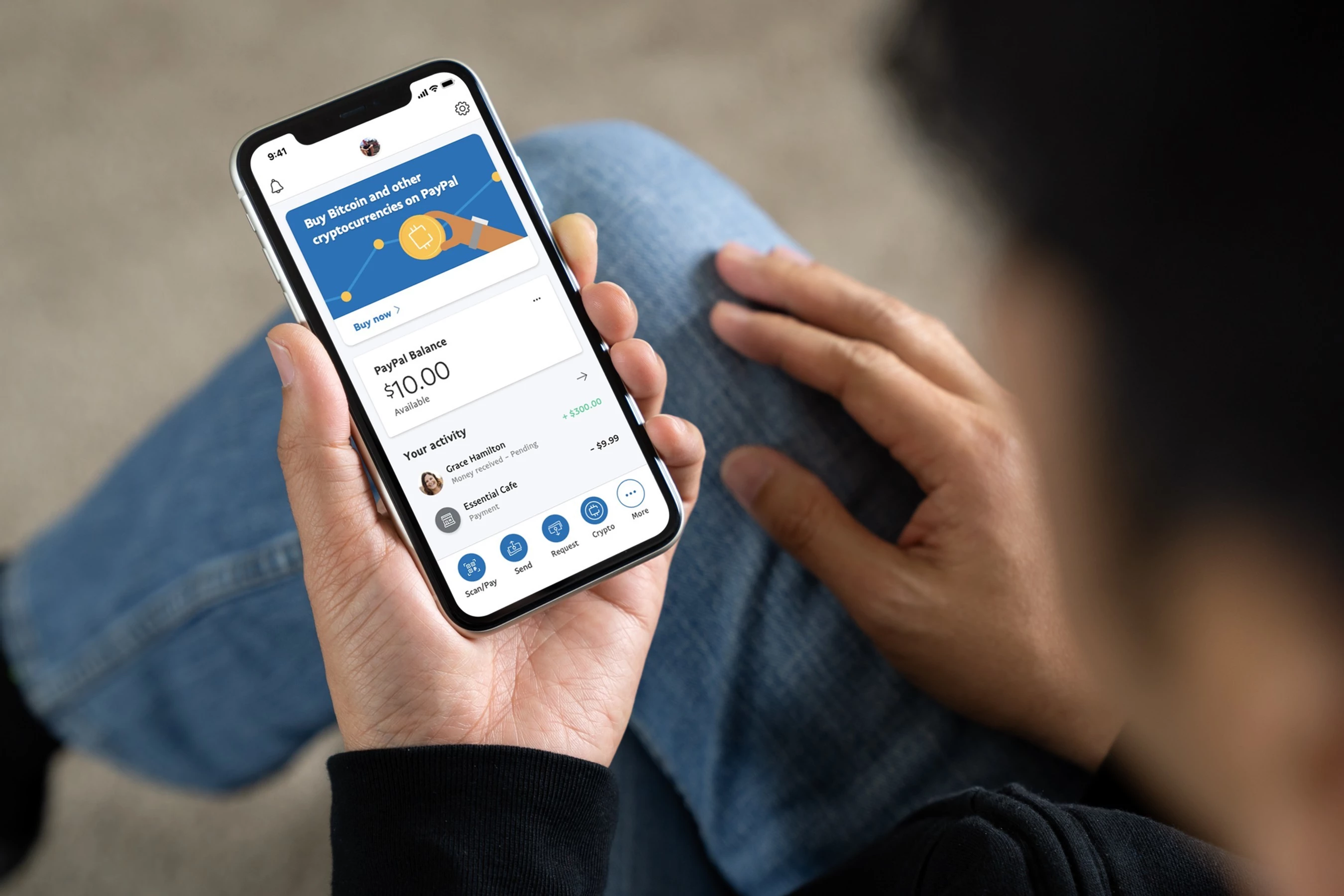 How can you buy, hold, and sell cryptocurrency with PayPal?
Beginning October 21, 2020, PayPal will allow customers to buy, hold, and sell select cryptocurrencies, specifically Bitcoin (BTC), Bitcoin Cash (BCH), Ether (ETH), and Litcoin ( LTC). Purchased cryptocurrency will be held in the user's PayPal account.
At first, individuals will be limited to purchasing $10,000 per week and $50,000 annually. And, users must make all purchases in USD.
Despite some of these restrictions, PayPal has a real chance of bringing cryptocurrency into the mainstream market. In fact, the brand has already received a "conditional BitLicense" from the New York State Department of Financial Services (DFS).
A quick test shows that PayPal's cryptocurrency investment process to be a seamless experience. We were able to complete a small, $5 transaction in seconds. Onboarding is simple if customers have already completed PayPal existing onboarding process.
1. Users must agree to PayPal's Terms and Conditions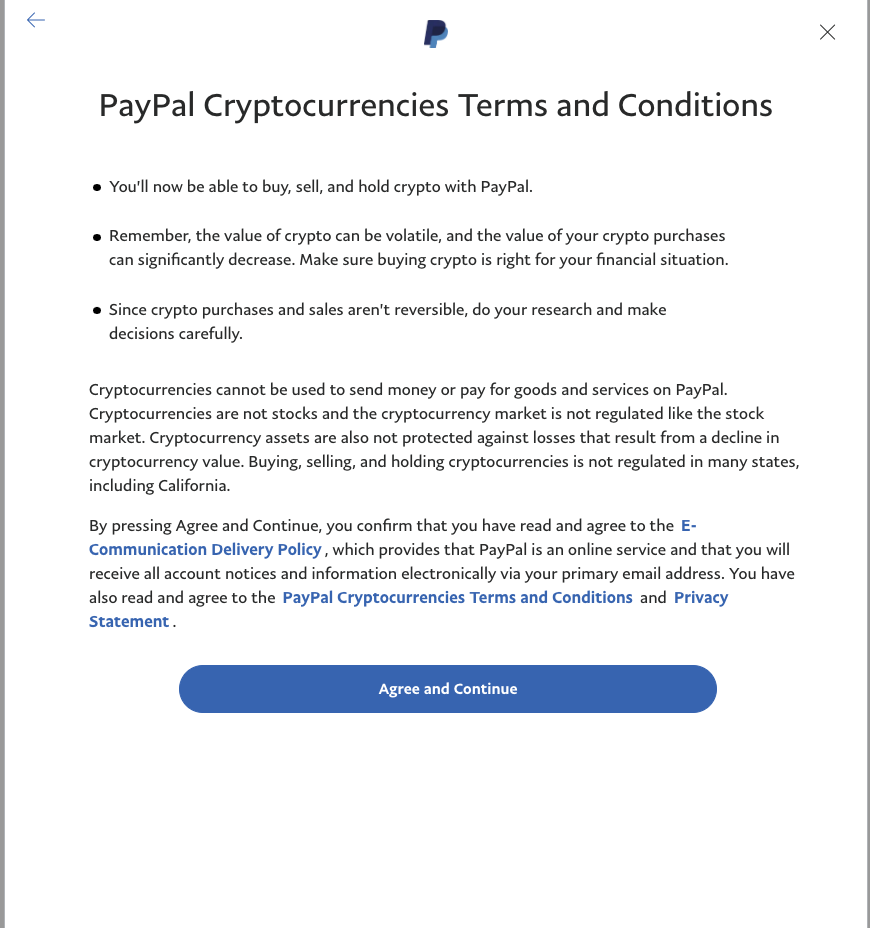 2. Choose what cryptocurrency and how much you wish to purchase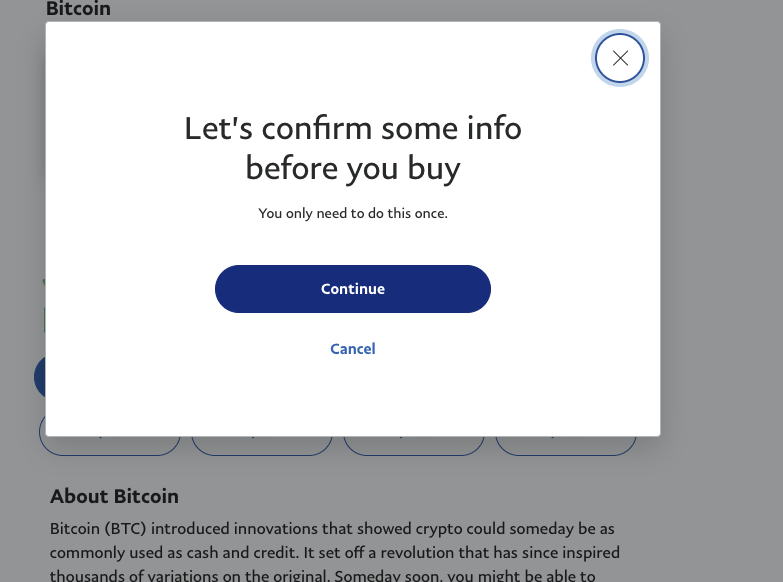 3. Choose a payment method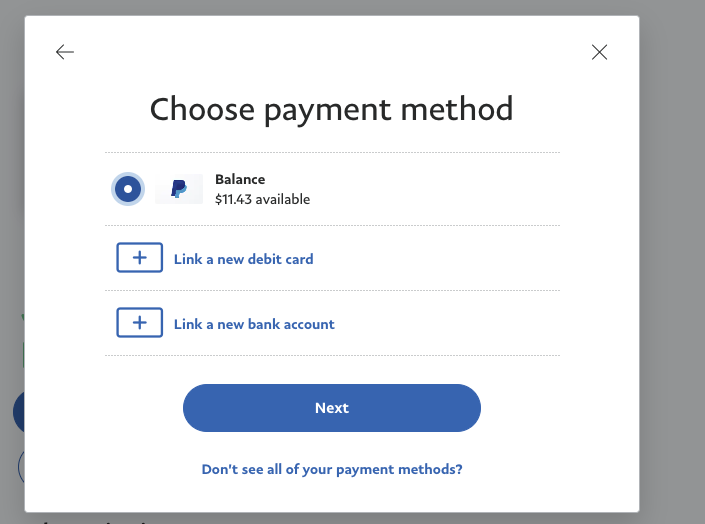 4. Review and buy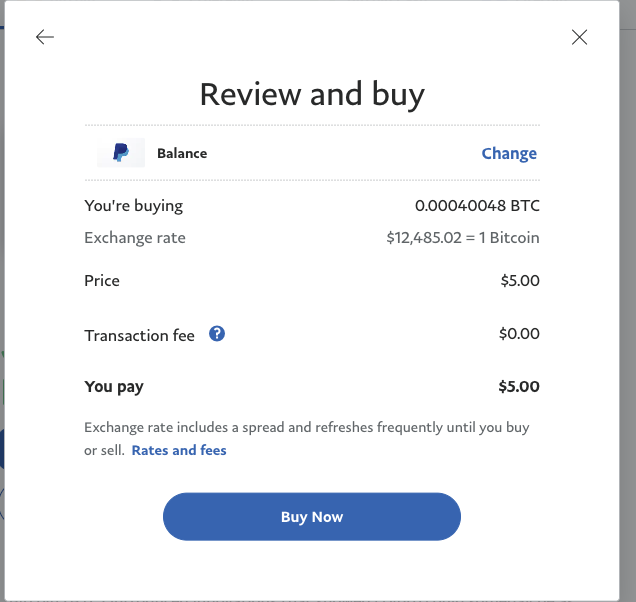 5. The PayPal user now has cryptocurrency in their PayPal account (with some limitations, as displayed below) which they can either hold or sell.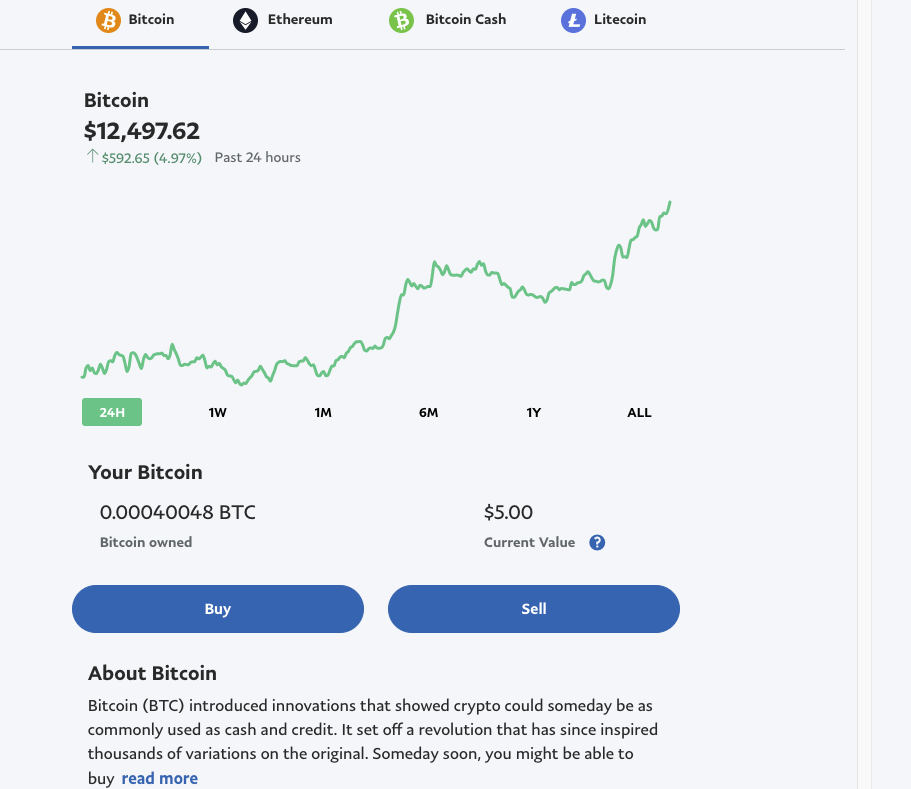 Can PayPal users donate cryptocurrency to charity yet?
Initially, the functionality offered by PayPal will be limited, with new features coming in 2021. Currently, PayPal Users can purchase, hold, and sell cryptocurrencies, but they cannot transfer it externally, yet.
Unfortunately, that means users can't currently donate their cryptocurrency according to PayPal's FAQ on the matter.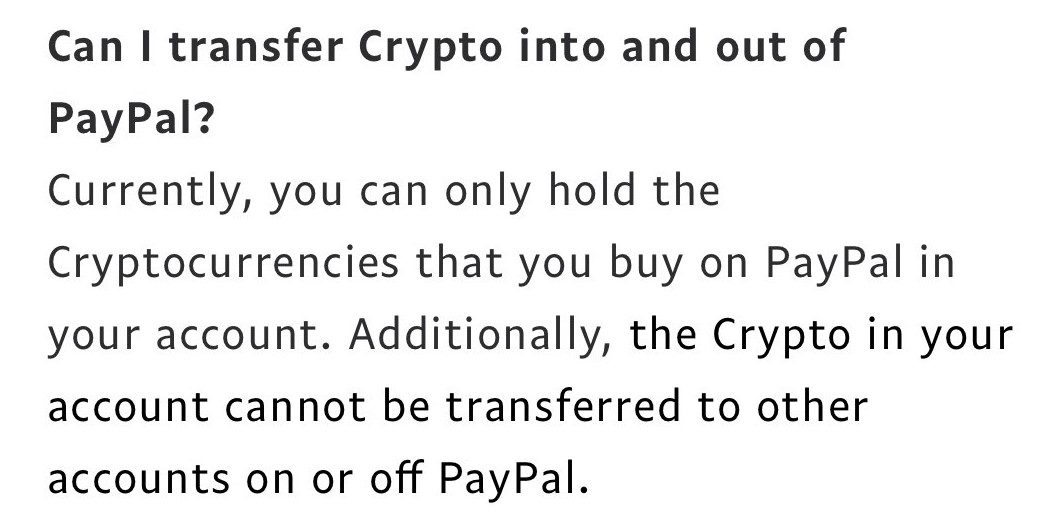 Future updates to the platform will likely allow for the withdrawal and movement of funds to others. This is very similar to how other providers like Square Crypto and Robinhood started in the cryptocurrency world, so it seems likely they will follow the same path and roll out additional features in 2021.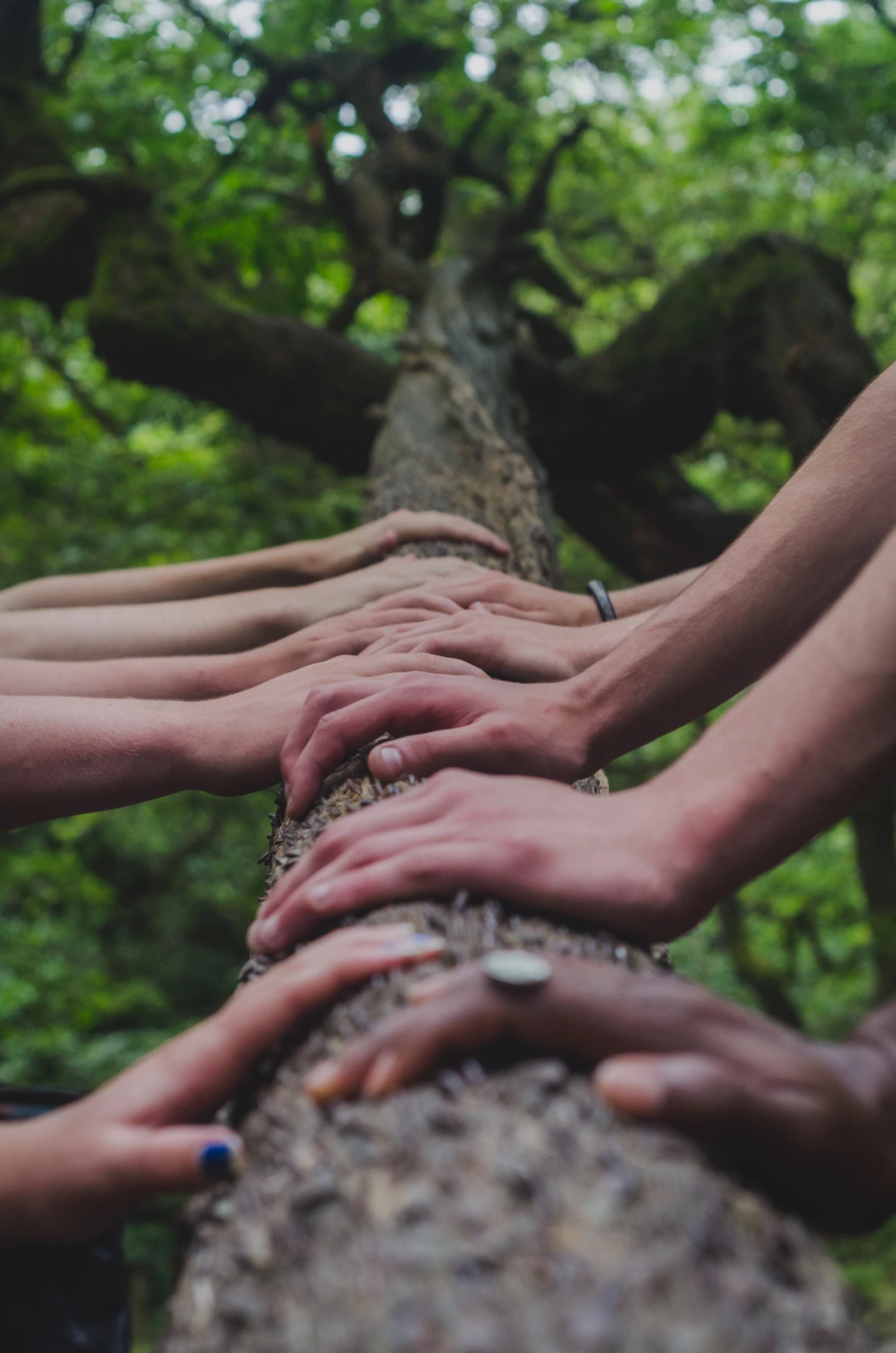 Why should this news make my nonprofit want to accept cryptocurrency donations?
This story is likely the biggest cryptocurrency story of the year and we're excited to see where this takes cryptocurrency adoption. Ultimately, we think the adoption of cryptocurrency will follow a similar path to credit cards. It won't be long until a majority of Americans own and transact in cryptocurrency.
The day of the announcement saw a significant increase in the price of major cryptocurrencies, including Bitcoin, and as we all know, cryptocurrencies are treated like property assets by the IRS in the United States.
Major price rises like this, driven by the potential for hundreds of millions of new users are taxable events, and these capital gains can potentially be offset by cryptocurrency users donating a portion of their appreciated cryptocurrency to charity.
So with 325 million new people exposed to cryptocurrency, is your nonprofit ready to engage this new (and forward-thinking) pool of bitcoin donors? We think so, and the time to act is now.
Keep in mind that people often donate in cryptocurrency because of the unique tax efficiency of donating property.
If you do use cryptocurrency and you want to give to a good cause while enjoying tax benefits, explore our list of nonprofits currently accepting crypto donations.
How does my nonprofit get a bitcoin donation widget for cryptocurrency donations?
Are you ready to broaden your donor base, diversify revenue and engage with new, younger donors and accept bitcoin donations?
We specialize in connecting nonprofits with the untapped benefits of accepting cryptocurrency donations. We provide the technology, the advice, and expertise to ensure nonprofit organizations get the very most from cryptocurrency.
To find out more about how we work or what we do, book a demo and we will walk you through our cryptocurrency solutions.