They say good things come in threes, and the pattern holds true today. First, we're very excited to announce that support for XRP charitable donations is now live on The Giving Block.
While this is already news to celebrate for the thousands of nonprofits using our fundraising tools, there's more: the generous folks at Ripple have marked the occasion by matching the next $50,000 in donations to our Maui Emergency Response Fund. Added up, that's a total of $100,000 in philanthropic impact.
But why stop there? Those donations will also be matched yet again thanks to another active initiative from Jared Isaacman, CEO of Shift4 (our parent company).
That brings us to a grand total of $150,000 in potential giving, all stemming from the generosity of our friends at Ripple.
That's a lot of exciting news for one announcement, so we'll unpack it all below, piece by piece:
1. Donors can now give XRP to thousands of charities via The Giving Block
For crypto holders, the security of their assets is of the utmost priority. When someone wants to donate their crypto to a charity, it's essential that they can give confidently, trusting that the recipient is the intended organization. As a connector of these two sectors, crypto and nonprofit, The Giving Block has become the world's most trusted giving marketplace for crypto philanthropy.
To provide a best-in-class experience for donors and nonprofits looking to maximize the impact of crypto fundraising, we frequently add support for more cryptocurrencies to our platform. This decision is made with thoughtful consideration of the asset and its community.
Thanks to our team of hardworking developers, we are now able to proudly include XRP on our list of more than 100 supported cryptocurrencies. As one of the most popular cryptocurrencies in the world, XRP today has a market cap of roughly $27,000,000,000.
It's our hope that by making direct XRP donations possible, XRP holders will re-emerge as one of the most generous crypto communities in the world.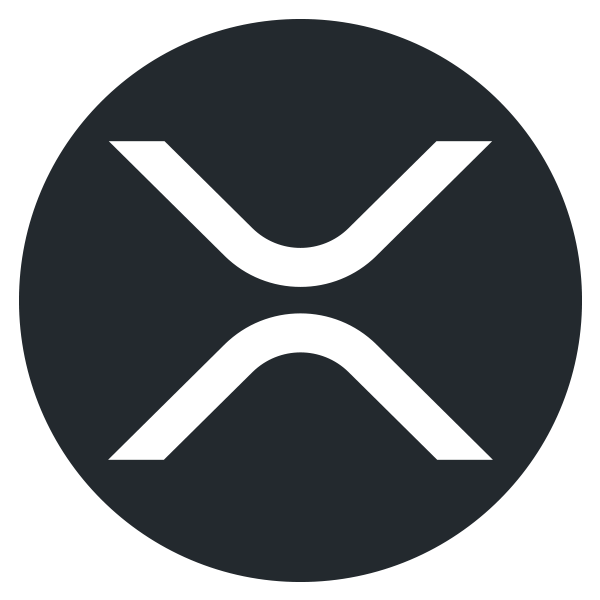 2. Ripple, a company with a long-established philanthropic history, has made matching funds of $50,000 in XRP available for all donations to The Giving Block's Maui Emergency Response Fund
Today, we are in a fortunate position to cite many examples of donations by crypto companies and their leaders. But few companies in the sector have been as consistent in their philanthropy as Ripple.
For years, Ripple has been a pioneer in corporate crypto philanthropy, making several high-profile and significant donations.
Here are a few notable examples of Ripple's generosity and commitment to making the world a better place:
In 2017, Ripple was behind a charitable donation of $4M in XRP made by Ashton Kutcher live on the Ellen DeGeneres Show. The gift supported the work of Ellen DeGeneres Wildlife Fund, and the clip went viral, educating millions of viewers about cryptocurrency and one of its most positive use cases: charitable giving.
In 2019, Ripple's co-founder Chris Larsen and his wife, Lyna Lam, gave $25M in XRP to San Francisco University's College of Business. The university directed the funds to support those pursuing studies in global entrepreneurial and fintech ecosystems. It remains one of the largest cryptocurrency donations made to a college or university.
Since 2018, Ripple has committed $80M to its University Blockchain Research Initiative (UBRI), the first program of its kind globally, to support blockchain research, technical development, and innovation at universities around the world. The program has provided funding to fifty of the world's top universities including collaboration with Historically Black Colleges and Universities like Morgan State University.
In 2020, Ripple donated $1.1 million to a COVID-19 emergency fund created by nonprofit Tipping Point, and another $100,000 to the COVID-19 emergency fund of Silicon Valley Community Foundation. These donations, both to Bay Area organizations, helped aid in local efforts to contain the spread of the virus and provide basic needs for low income individuals in these communities.
Ripple's philanthropy supports financial inclusion initiatives and responses to humanitarian crises. In 2020, Ripple made a $10M USD pledge to Mercy Corps Ventures to fund financial inclusion pilots and investments. Ripple donated more than $2M USD to support NGOs like CARE, UNHCR and World Central Kitchen's relief efforts in Ukraine and the 2023 earthquakes in Turkey and Syria.
To date, Ripple has donated more than $170M to nonprofits around the world. But Ripple's positive global impact transcends charitable giving. The company is on track to achieve net zero emissions by 2030 and is building solutions to provide financial inclusion to under-banked and unbanked populations.
All in all, Ripple remains at the forefront of the push for a more climate-conscious crypto industry, with a sustainability program that aligns well with our own EcoGift solution to making crypto donations more climate-friendly.
We applaud the Ripple team for its unwavering support of numerous causes, from conservation efforts for endangered species to disaster relief to combating climate change.
For more information about Ripple's philanthropy and its "fintech as a force for good" philosophy, check out the 2022 Ripple Impact Report.
3. These donations will be matched again by Jared Isaacman, Shift4's CEO, bringing the potential charitable impact from Ripple up to $150,000
A few weeks ago, the world learned that wildfires had devastated the island of Maui, destroying infrastructure and taking the lives of more than 100 individuals.
A coalition of local, national and international nonprofit organizations are helping on the ground by providing food, shelter, medical care and other urgent forms of aid.
But while the global community has given millions to these organizations to fund these immediate efforts, the rebuilding process will take years.
To keep the spirit of generosity going strong, we have $500,000 in matching funds available, thanks to Shift4 CEO Jared Isaacman. These funds will double the impact of donations made to our Maui Emergency Response Fund and participating charities.
With $50,000 from donors matched by Ripple and matched again by Jared Isaacman, our community has the opportunity to 3X its impact, bringing the grand total to $150,000.
The participating organizations include Project Hawai'i, Maui Humane Society, Save the Children, Habitat for Humanity Maui, Direct Relief, Feeding America and more. Donations can be made directly to these organizations or to the dedicated Fund and donations will be distributed evenly among participating charities.
Triple your generosity with a donation today
Studies suggest that crypto users are some of the most charitable people on the planet. 
And now, it's never been easier to donate to your favorite cause with cryptos, stocks, DAFs, and cards. 
While this generous match is available, you can triple your impact to support Maui recovery efforts.
Donate XRP, other crypto, stocks, DAFs, and cards to our Maui Emergency Response Fund or find another cause close to your heart.
Ripple Maui Fund Match FAQs
How does the $50k Ripple Maui Match Campaign Work?
Each donation (including crypto, stocks, DAF gifts, or card) made via The Giving Block ("TGB") platform during the Campaign Period to an Eligible Nonprofit or to the Maui Emergency Response Fund will be matched by Ripple Labs up to $50,000. Additionally, Jared Isaacman (individually or through a foundation set up for the purposes of making such donations) ("Foundation") will double Ripple's match up to $50,000 (collectively the "Match").
The Match will be made on a first come first served basis. The combined Match will provide up to $100,000 total. There will be no other per-donor or per-nonprofit caps on match amounts. The Match funds will be distributed after the Campaign Period to each Eligible nonprofit.
Which nonprofits are eligible to receive the Match?
"Eligible nonprofit" means any nonprofit TGB subscription customer that is:
Enrolled on the TGB platform during the Campaign Period;
In good standing (i.e., no past-due subscription fees); 
Either a verified international nonprofit, or a US-based 501(c)(3) public charity or private operating foundation (specifically, excluding private non-operating foundations and 501(c)(4)s due to Renaissance Charitable DAF payout policies); and
Vetted nonprofit selected for inclusion in the Maui Emergency Response Fund due to their ongoing active support of the disaster relief efforts in Maui. 
You can learn more about the Maui Emergency Response Fund and nonprofits included in the fund here.
How long does the Match last?
During the "Campaign Period", which is from 9:00 AM US Eastern Time September 6, 2023 through the earlier of the time when the total Match funds are used up or at 11:59 PM US Eastern Time December 31, 2023. 
When will the Eligible Nonprofits get their funds from the Match?
The Match funds will be paid out to all Eligible Nonprofits after the end of the Campaign Period. 
How will the Match funds be distributed to each Eligible nonprofit?
The Foundation will contribute to the Renaissance Charitable Foundation Donor Advised Fund ("DAF") which will distribute the proceeds to the charities as set forth above.
Will the Match funds be paid in cryptocurrency or fiat?
The match funds will be granted to the nonprofit recipients in US Dollars. 
Will pricing fluctuations in market prices change the value of the Match?
No, the value is fixed at a combined $100,000. 
Will credit card donations be eligible for the Match?
Yes, all donation methods will be matched.
Will the charities be charged any fees for donations?
Yes. TGB charges standard processing fees on all donations. 
What if I (as a donor) want a refund from my donation?
All donations are final and will not be eligible for a refund.
Who can I contact if I have additional questions?
When will I receive a tax receipt for my donation?
As with any donation on the TGB platform, if you provide your email address during the donation process we will send you a tax receipt immediately following your donation on behalf of the charity.
Will the Match be considered part of my individual donation as a donor?
No. You will only receive credit for the donation made by you.
Will my identity be provided to the charity that I am donating to?
Only if you choose to enter that information. Most nonprofits accept anonymous donations.