Non-fungible tokens (a.k.a. "NFTs") have become a global phenomenon and a growing force for good. Projects like the Bored Ape Yacht Club have reached mainstream culture, while NFT creators have given millions of dollars in crypto donations to charities.
As the nonprofit sector gets more crypto-savvy, NFT fundraising has transformed into a source of donation revenue that's now impossible to ignore. NFT-related charitable giving is now a sustainable option for thousands of charities seeking to grow their mission and further their impact with cryptocurrency donations.
If you've heard of NFT fundraising and aren't sure where to get started, read this article first for a full understanding. You'll find answers to the most common questions about NFTs, including:
Read on to learn what you need to know about NFT charitable giving campaigns and opportunities for your nonprofit.

What is an NFT?
In the most basic sense, a non-fungible token is a way to store data on a blockchain such as Ethereum. Unlike a fungible asset like a US dollar, one NFT cannot be swapped interchangeably for another NFT. That's because each token functions as a way to validate unique ownership of something, such as a single work of digital art.
In the case of digital art, NFTs are often misunderstood to be the work of art itself, but that is not the case. Instead, the NFT is the underlying technology that has enabled digital artists to mint and sell uniquely verifiable works of art. 
As a comparison, think of an NFT more like the deed to a house than the house itself. Just like the holder of a deed can prove that they are the owner of the house, an NFT holder can prove that they own the asset in question.
Want a breakdown of all the NFT fundraising terms nonprofits need to know? Check out our NFT Fundraising Glossary for over 25 key terms and definitions. 
Timeline: A Quick History of NFTs (and Philanthropy)
2012: Meni Rosenfeld releases a paper proposing an idea for a Bitcoin-based token that represents a real-world asset. The concept was never fully realized on the Bitcoin blockchain. 
2014: Digital artist Kevin McCoy's "Quantum" is created, which many consider to be the world's first NFT.
2017: Ethereum becomes the most popular blockchain for NFTs. CryptoPunks and CryptoKitties launch and become some of the first well-known NFT projects.
2021: The "Year of the NFT." The Bored Ape Yacht Club launches its soon-to-be iconic NFT collection. The NFT community donates $12.3M to charitable organizations.
2022: NFT creators and nonprofits launch fundraising efforts for Ukraine humanitarian relief and other causes, setting the stage for more NFT philanthropy in the future.
Why NFTs Matter to Nonprofit Organizations
Change is a constant in the world of nonprofit fundraising. In recent years, organizations have adjusted their donor strategies because of global disruptions such as the COVID-19 pandemic. Many nonprofits have also identified the need to embrace new technologies to connect with younger supporters. 
These two considerations have helped fuel the trend of nonprofits embracing NFTs as a fundraising tool. 
As NFTs have caught the attention of mainstream culture, the market for NFTs has grown exponentially. NFT creators and collectors have seen a rise in profit margins from the sale of NFTs. In turn, this has empowered the NFT community to use its affluence to make a positive social impact, often in the form of charitable donations to nonprofit organizations.
Not only do NFTs represent a new revenue stream for nonprofits, but NFTs also enable organizations to expand their network and connect with many new supporters for their cause.
And charitable giving from the NFT community is by no means limited to the occasional major gift from the most profitable artists. 
Just as there is a whole ecosystem that maintains and grows the NFT market—from artists and marketplaces to traders and collectors—there are a variety of people, projects, and companies that are essential to the growing philanthropic side of the NFT community. Many nonprofits establish long-term relationships within the NFT community and receive continual support for their cause. 
What is NFT Fundraising? 
NFT fundraising strategies share many similarities with traditional nonprofit fundraising techniques, but the key difference is that NFT fundraising relies on blockchain technology.
To fundraise using NFTs, many nonprofits hold NFT charity auctions or partner with NFT creators to receive the proceeds from NFT sales. Thanks to a recent partnership between RareCircles and The Giving Block, organizations can also now create and sell their own NFT collections. 
Much like traditional fundraising strategies such as crowdfunding and art auctions, NFT fundraising requires planning ahead of time and knowledge of your audience. It also takes advance investment in specific technologies or services, since NFTs depend on a different system of transactions using blockchain technology.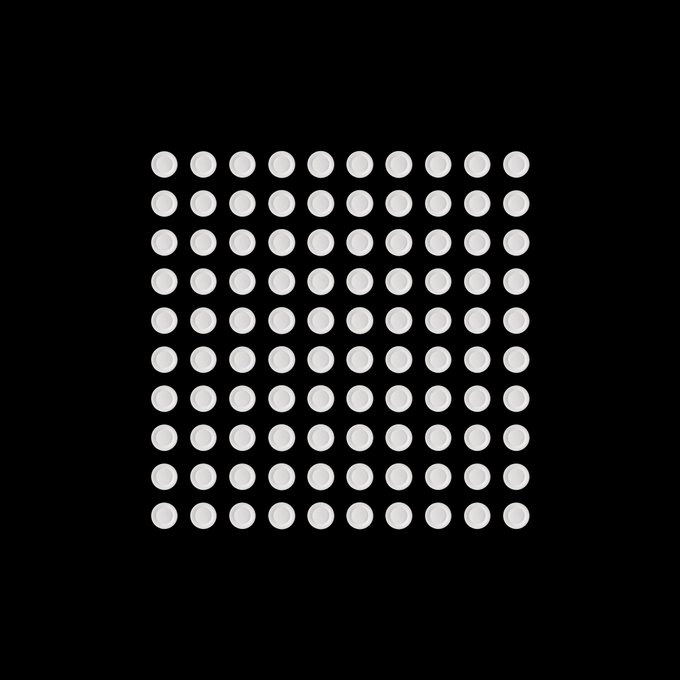 How Nonprofits Process Donations from the NFT Community
Any nonprofit organization that wants to engage with NFT projects and collectors should understand one thing: how to process donations they receive.
For nonprofit organizations to enable a direct form of charitable giving from the NFT community, accepting cryptocurrency donations is a must.
That's because NFTs are listed, bought and sold on marketplaces that are equipped to handle cryptocurrency transactions. (Remember that NFTs are "non-fungible tokens," which were created to be compatible with the Ethereum blockchain.)
When an NFT is sold, the creator receives a royalty in the form of a cryptocurrency such as Etherum or Solana. If a nonprofit already accepts crypto donations, an NFT creator can directly donate the proceeds from their sale.
An all-in-one solutions provider like The Giving Block makes it easy for nonprofits to fundraise multiple crypto assets, including NFTs, as well as generate tax receipts for donors.
Can't NFT Creators Just Donate Their Proceeds in Cash?
NFT creators sell their non-fungible tokens and receive cryptocurrency in return, not cash. For an NFT creator to donate a portion (or all) of the proceeds in cash, they would have to exchange the cryptocurrency first.
Under US tax law, doing so would likely be considered a taxable event by the IRS, and the creator would have less to donate to your organization. For example, if they held that cryptocurrency for less than a year, it would in many cases be subject to a short-term capital gains tax, which can be as high as 37%.
On the other hand, by donating to your organization in cryptocurrency directly, they would generally not pay a capital gains tax on the transaction, because it did not have to be exchanged. Now the market value of their gift can be greater than it would have been if they had donated cash from the proceeds of their NFT sale.
NFT Philanthropy is Taking Off
More and more nonprofits are incorporating NFT philanthropy into their overall fundraising strategies as they realize the potential of the NFT community as a donor base. As organizations embrace new technologies, cryptocurrency and NFTs hold a lot of promise for the years ahead. 
Looking to get started on NFT fundraising? Download The Giving Block's free guide, The Rise of NFT Fundraising, for a comprehensive how-to and learn all you need to know about NFT philanthropy as a revenue source for your nonprofit. The Giving Block helps nonprofit organizations of all sizes maximize their fundraising outcomes as they tap into the fundraising power of NFTs.