The NFT Community's Big Day for Charitable Giving
What do art and charity have in common? Both are gifts to humanity, and both were on full display this week during #NFTuesday. Inspired by the rise of charitable giving from the NFT community, we teamed up with several artists, projects, and marketplaces to devote one day, December 7, 2021, to celebrate their philanthropic impact and encourage giving throughout the month of December and beyond. If you spend any time on Crypto Twitter or reading crypto news, there's a good chance you saw something related to #NFTuesday.
A quick glance at our retweets would give you the impression that everyone was having a blast on #NFTuesday, and that would be the truth! #NFTuesday felt like a big gathering of communities that hadn't yet formally cemented a bond, but have many shared interests and values. Given all the buzz and excitement, it's fair to say that NFT Philanthropy is one of the most fun parts of today's fundraising landscape.
The events on #NFTuesday helped us usher in #BagSeason, our signature year-end fundraising campaign. If #NFTuesday is any indication of how the rest of the month will go, we're in for a thrilling few weeks ahead. We'd like to thank all of our incredibly generous partners and the NFT and TGB communities for making it all possible.
Whether you missed #NFTuesday or just wanted the complete picture, we've compiled a recap of Tuesday's events for you to check out.
NFT Charity Auctions
We were fortunate enough to collaborate with several companies and artists who helped us put together charity auctions. These are some of the auctions that will benefit nonprofits and Impact Index Funds on The Giving Block:
CoinDesk's Most Influential Auction
On #NFTuesday itself, CoinDesk released its annual "Most Influential" list of the people who defined the year in crypto. This year, they commissioned NFT portraits of each person listed in the top ten, and will donate the proceeds to The Giving Block charities or Impact Index Funds.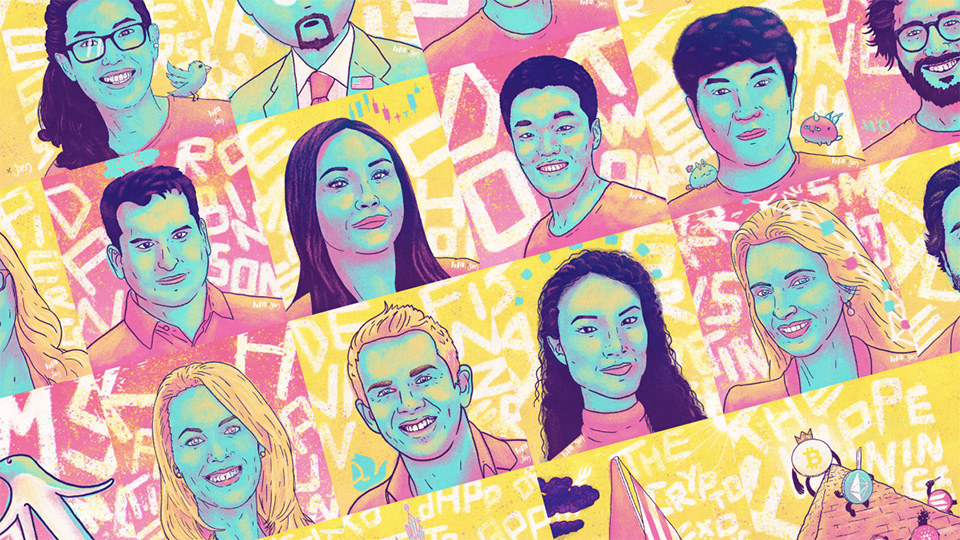 Messari's 2022 Theses Auction
Celebrating the release of Messari Theses for 2022, Ryan Selkis's annual year-end crypto report, Messari and pop surrealist artist Jaen created a limited collection of NFTs. The proceeds of the auction will support The Giving Block charities.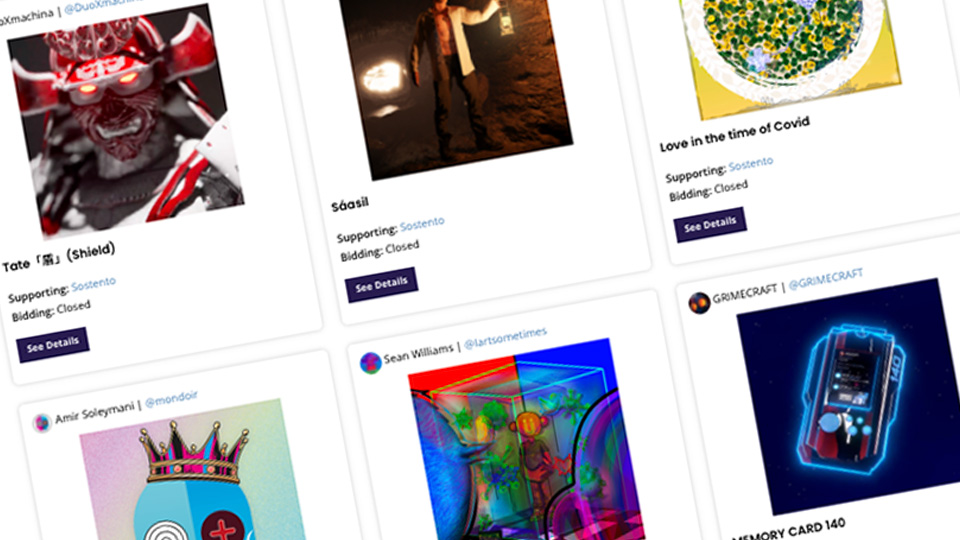 Sotheby's x Sostento Charity Auction
Launched in late November, Sotheby's hosted an NFT auction in support of Sosento. Participating NFT projects include CoolCats, Robotos, Fast Food Punks, and Fuedalz.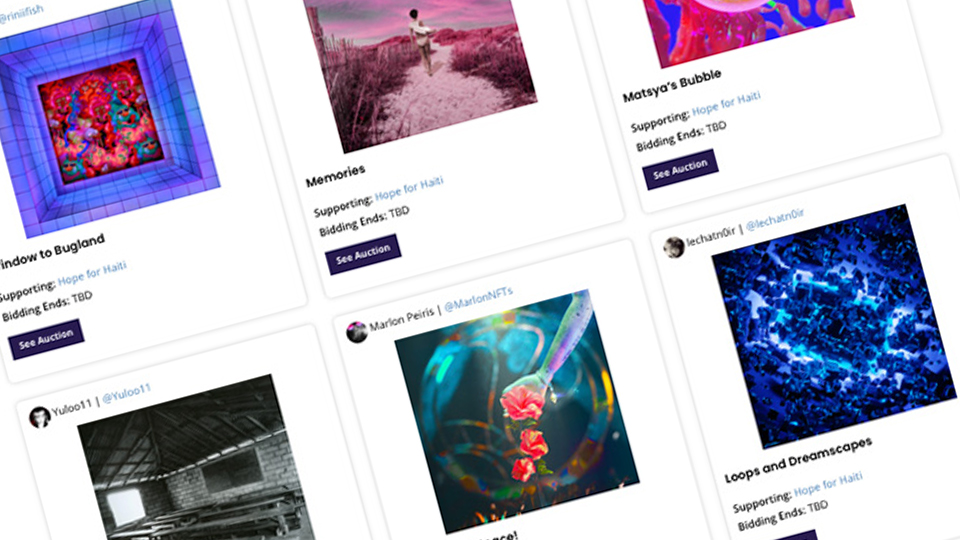 Hope for Haiti Charity Auction
NFT marketplace Hic et Nunc hosted a charity auction in support of Hope for Haiti, a nonprofit working to improve the quality of life for the people of Haiti.
Marketplaces, Platforms and Networks
In addition to helping coordinate the charity auctions, we also connected with some well-known NFT platforms, marketplaces, and companies that generously made commitments to donate crypto to charitable causes.
Nifty Gateway
NFT marketplace Nifty Gateway decided to donate 100% of transaction fees on #NFTuesday to charity. They also graciously hosted a banner image for The Giving Block and #BagSeason on their website.
Solanart
NFT marketplace Solanart donated and matched 100% of transactions fees on #NFTuesday to charity. All month, they will run a banner image promoting The Giving Block's #BagSeason on their website.
MediaEYE
NFT protocol MediaEYE committed to donate to Clean Coalition, a nonprofit organization working to accelerate the transition to clean and renewable energy, and encouraged its community to do so.
Flexa
During its #25DaysofFlexa campaign, Flexa donated $10,000 to Diversity in Blockchain, a nonprofit organization dedicated to creating equal, open, and inclusive opportunities in the blockchain space.
Favrit
Favrit, a platform that encourages participation and gamify charitable giving, has pledged 20% of its mint to be donated to select charities.
ImpactXYZ
As part of its Decentraland launch party, ImpactXYZ encouraged its community to donate to nonprofit Keep A Breast, in exchange for exclusive 1 out of 220 NFTs.
NFT Project and Nonprofit Fundraising Collaborations
We'll continue to help bridge the gap between nonprofits and the NFT community, but sometimes those connections happen without our assistance. We couldn't be happier to see several NFT projects teaming up with and supporting nonprofit organizations on The Giving Block.
Here are a few of the many examples:

Friends of Bonobos x Bored Ape Yacht Club

Logout.Org x NFTs for mental health

Mona Foundation x ShibGF

Sussy Snails NFT mint 10% profit donation

Kindness.org x Project K

HelpingHands x The Mind of Slyme x PAWS

Project Chimps x Baby Chimps Gang

Bad Baby Dinos NFT x St. Jude Children's Research Hospital

Outright Int'l x Lori Grace
Media, Events, and Twitter Spaces
You didn't have to bid on an NFT on Tuesday for the message of charitable giving to reach you.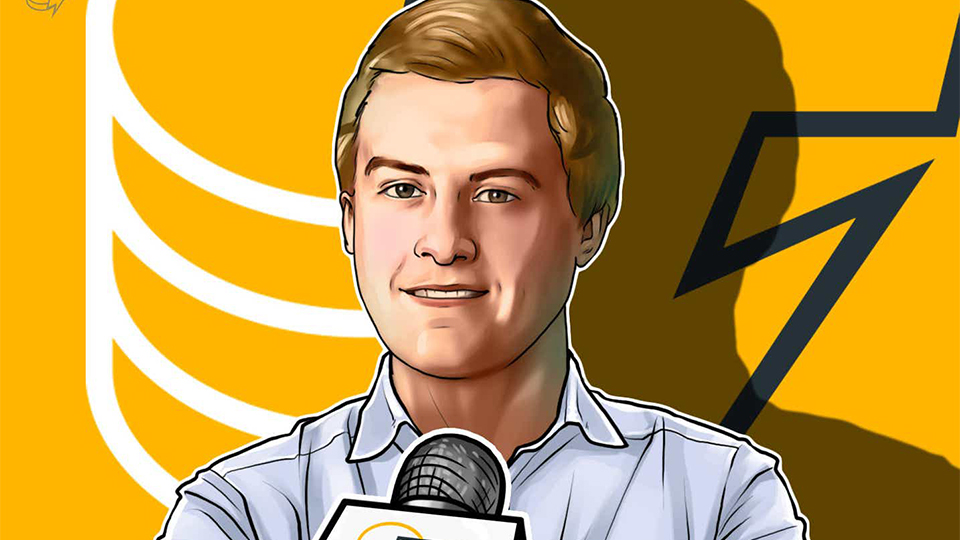 Cointelegraph's Interview With Alex Wilson, Co-Founder of The Giving Block
"Millions of dollars every month are being raised from this new category that we're calling NFT philanthropy. And we even have a special day coming up next week called NFT Tuesday." Read the full article on Cointelegraph.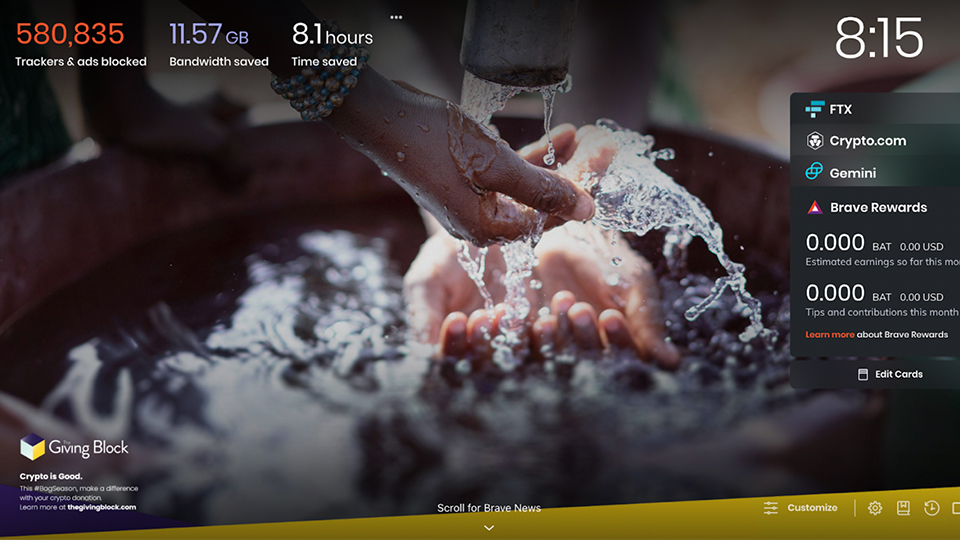 Brave Browser Ad Takeover
Brave granted us its ad space on #NFTuesday to promote the impact of charitable giving. If you used Brave yesterday, does this image look familiar to you?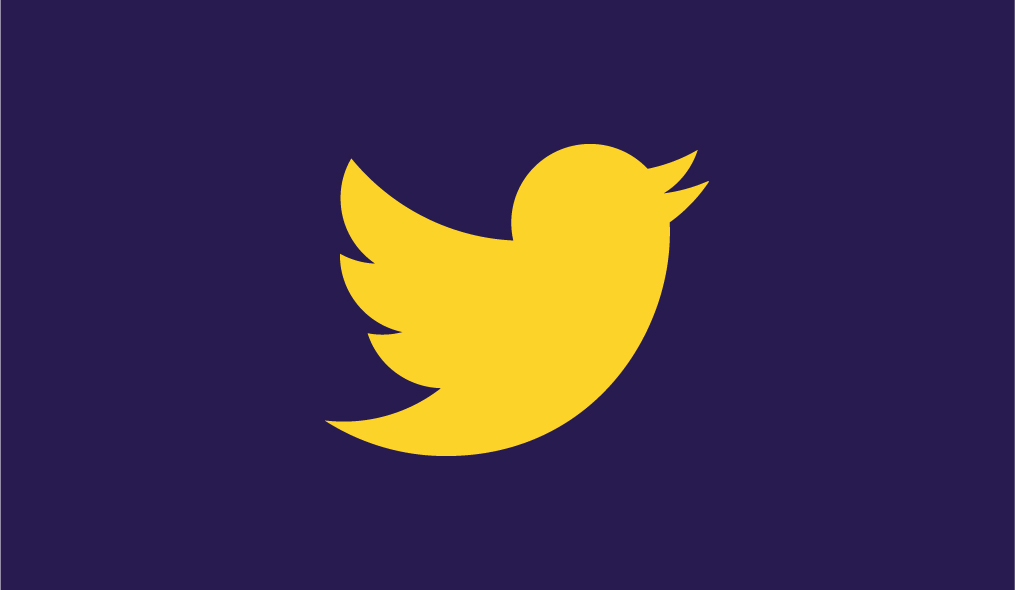 Twitter Spaces
We participated in seven Twitter Spaces on #NFTuesday, which were attended by more than 400 listeners. The events included those hosted by:
OutRight Action International x Lori Grace
The Giving Block x TaxBit
Cool Cats x Sostento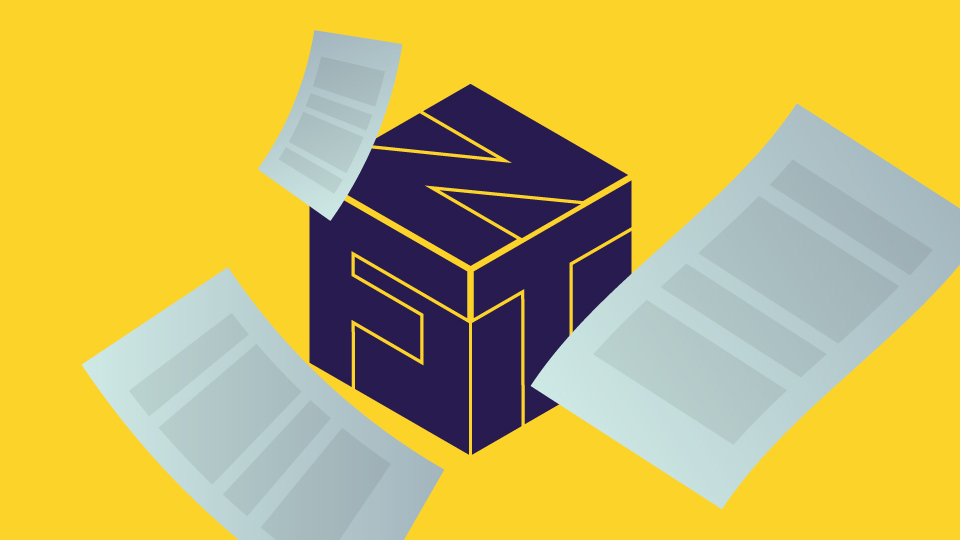 NFT Tax Resources
To sync up with #NFTuesday, a few crypto tax software providers (TaxBit, ZenLedger, and CoinTracker) created NFT tax guides and shared them widely.
Social Media Impact
As if all this wasn't enough, we also received some love from Gabriel Haines and Coldie, who encouraged their followers to donate crypto to charity with The Giving Block. Plus, we're pretty sure the hashtag #NFTuesday is official now.
All in all, #NFTuesday was a historic day because it solidified the phenomenon that we call "NFT Philanthropy." On one side, we witnessed the excitement from the NFT world about the positive impact on the world. And on the other side, we heard from countless nonprofits about how great it was to see an entirely new audience eager to support important causes through charitable giving. To date, the NFT community has donated nearly $12 million in support of charities on The Giving Block. With all the optimism brewing from #NFTuesday, we think this is only the beginning of a beautiful friendship.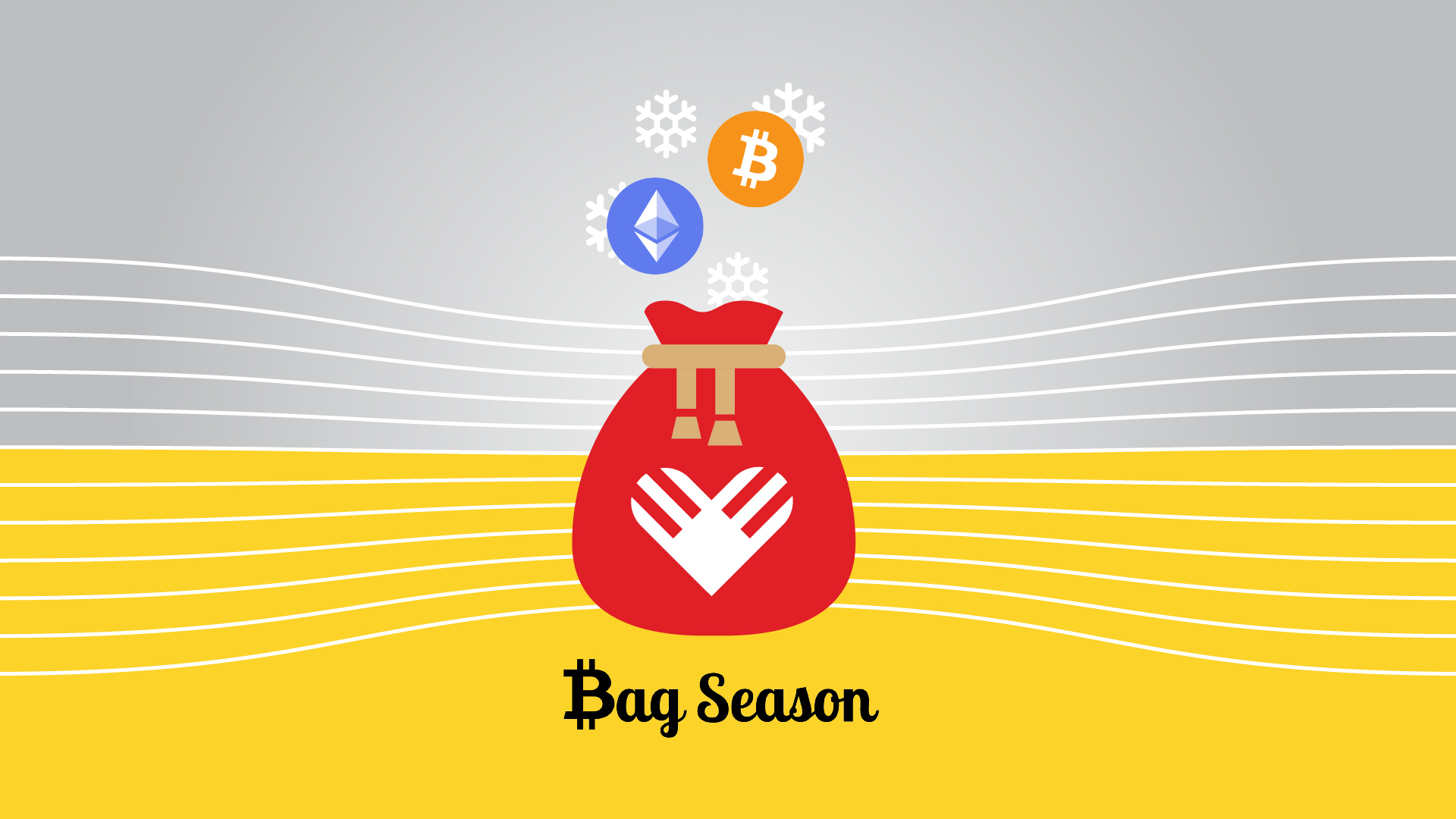 What's Next for #BagSeason 2021?
#NFTuesday may be over, but that doesn't mean NFT Philanthropy or (Crypto Philanthropy) will be slowing down anytime soon. Our flagship crypto fundraising campaign, #BagSeason, continues on Monday with Causes Week, a five-day campaign to highlight our 15 new crypto Impact Index Funds.
Each fund is aligned to a specific global challenge, social issue or cause. When donors give to an Impact Index Fund, the contributions are then evenly distributed to all of the participating nonprofits affiliated with each fund.