Everything nonprofits need to know about Facebook's cryptocurrency, Libra.
On June 18th, 2019, Facebook released the details of their much anticipated cryptocurrency with the goal of meeting "the daily financial needs of billions of people."
The two areas of focus:
Banking the unbanked
Lowering the cost of sending money internationally
"A simple global currency and financial infrastructure that empowers billions of people."
The release detailed their initiative partners (below), including major nonprofits Mercy Corps, Women's World Banking and Kiva.
So, let's walk through what this cryptocurrency means for these nonprofit organizations, and others.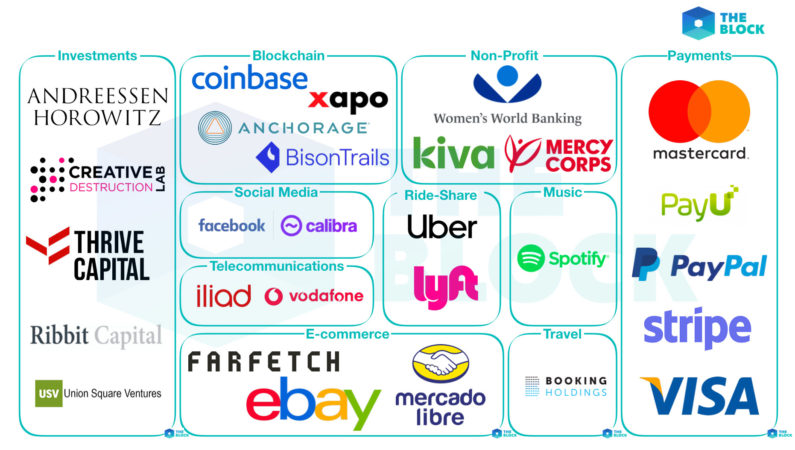 Image Source: https://www.theblockcrypto.com/2019/06/14/facebooks-cryptocurrency-partners-revealed-we-obtained-the-entire-list-of-inaugural-backers/
How will these nonprofits use Facebook's cryptocurrency, Libra, to do good?
Starting in 2020, Facebook is going to integrate their cryptocurrency into WhatsApp (1.5 Billion Users), Messenger (1.3 Billion Users), and as a standalone app, making sending cryptocurrency to friends and family as easy as sending a text. For organizations like Mercy Corps, Kiva and Women's World Banking who are in the business of dispersing aid around the globe, this means lower costs and increased efficiency. In some cases, this means the ability to send funds directly to the end user without having to go through governments, banks, Western Union or similar intermediaries, freeing them from the high fees and long processing times.
How can other nonprofits use Libra for good?
The fact that Facebook coordinated with a group of nonprofits pre-announcement indicates that their strategic framework has been designed from the start to collaborate with nonprofits. If use cases like the ones detailed above apply to your mission, it may be worth learning more about how cryptocurrencies can elevate your impact. For those organizations for which the specific use cases don't apply, the general benefits of cryptocurrency (increased transparency, tax incentive for donors, branding as an innovator, etc.) still apply, and it is likely still worthy of exploring how partnering with blockchain entities like Libra can drive attention and revenue.
Tell Me More About Libra
Libra (Facebook's cryptocurrency) is going to be what people call a "stablecoin." This means that the value doesn't fluctuate like Bitcoin and in this case is backed by a reserve of foreign currencies.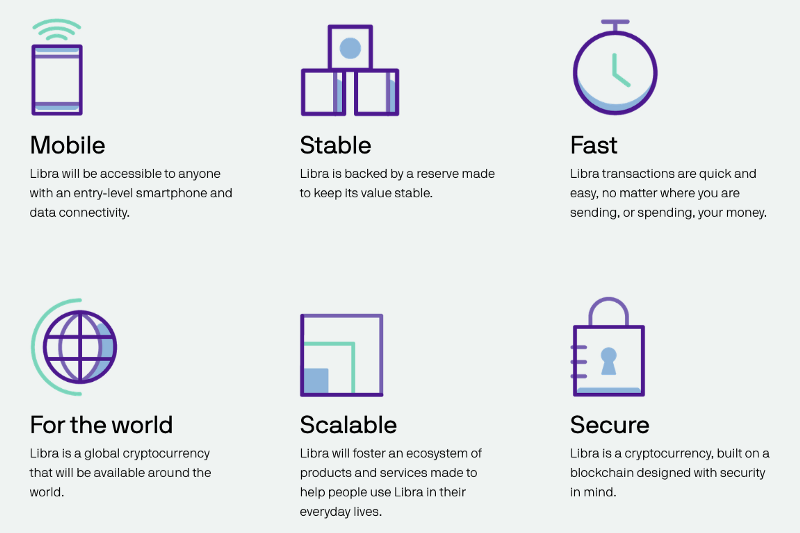 Source: https://libra.org/en-US/
If you've read about cryptocurrency over the last few years, you might be surprised to see partners like PayPal, Visa and MasterCard. Why would traditional financial players be getting into cryptocurrency? Our guess is that these firms would rather disrupt themselves than be disrupted by new entrants in the market. This consortium of major organizations is disrupting traditional finance together.
They may not be as disruptive as Bitcoin, but it's a step in that direction. This is still a historic day for cryptocurrency, as it is not only drawing attention to the technology, but legitimizing it further via the association with a major corporate entity. In other words, it will drive further adoption of crypto. Think of Libra as a gateway drug to Bitcoin and the broader cryptocurrency ecosystem (without the gateway drug side effects of course).
What's next for Facebook and cryptocurrency? Will Facebook soon allow cryptocurrency fundraisers on their social media platform? Let us know what you think in the comments or reach out to us at [email protected].