Today we thank all Veterans for their service – especially our veteran clients, followers, and their partners who have served. There are so many wonderful organizations being run by and for the benefit of veterans and active duty service members.
To celebrate their service we would love to highlight the wonderful nonprofits that support veterans by accepting cryptocurrency donations.
How Can You Help By Donating Cryptocurrency To Veterans Organizations?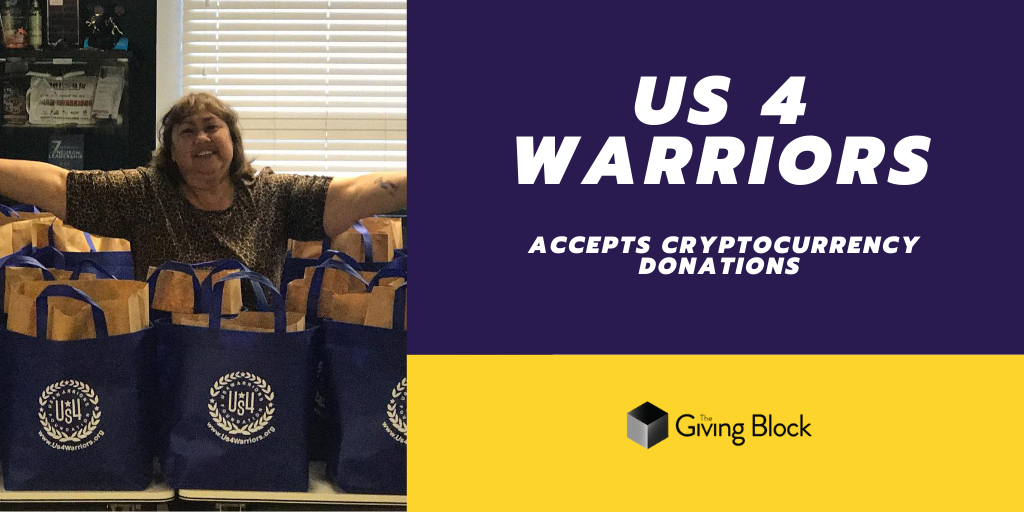 Us4Warriors is a 100% volunteer 501C3 non-profit foundation dedicated to helping veterans, active-duty military, and their families to overcome hardships and improve their ability to contribute their unique experiences, training, and leadership skills to society.
US 4 Warriors help both warriors and their families. They emphasize giving veterans the skills they need instead of just temporary help. This includes assistance with job search, job training, business launches, and transportation.
Support US 4 Warriors and donate crypto here.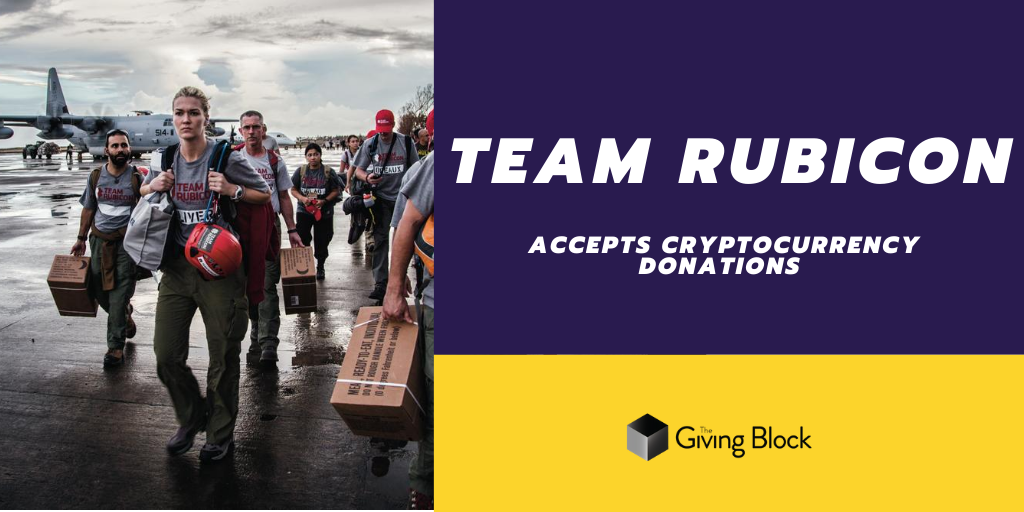 Donate Cryptocurrency to Team Rubicon
Team Rubicon serves communities by mobilizing veterans to continue their service, leveraging their skills and experience to help people prepare, respond, and recover from disasters and humanitarian crises.
Team Rubicon provides disaster relief wherever it strikes. They bring together military veterans, first responders, medical professionals, and technology solutions to provide the greatest service and impact.
They create an environment of continued service for veterans after leaving the military by providing a purpose, community, and identity. Leadership development and opportunities help veterans transition from military to civilian life.
Support Team Rubicon and donate crypto here.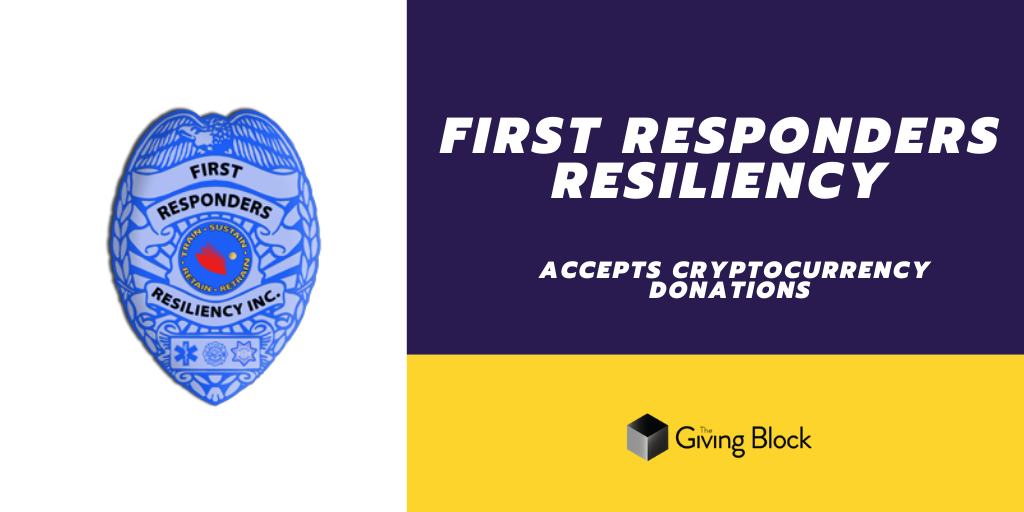 First Responders Resiliency, Inc. is a non-profit organization created "For First Responders, By First Responders" and is dedicated to the psychological and physical well-being of those who serve in the industry.
First Responders Resiliency helps combat the cumulative stress that first responders deal with on a daily basis. They host conferences and training that explore the neuroscience behind what can both help and harm first responders.
Resiliency instructors cultivate skills and provide education to help first responders' mental, physical, and emotional health.
Support First Responders Resiliency and donate crypto here.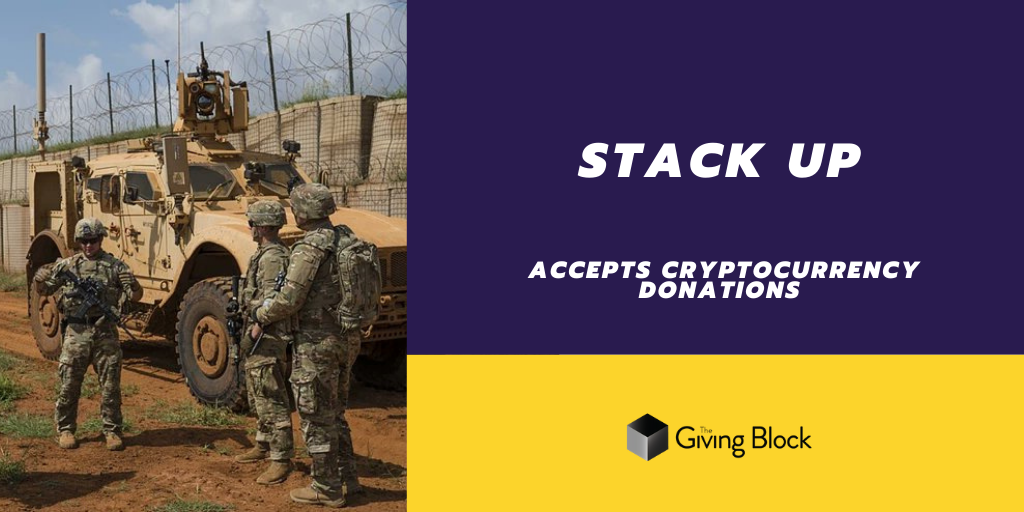 Donate Cryptocurrency to Stack Up
Founded in 2015, Stack Up brings both veterans and civilian supporters together through a shared love of video gaming through our primary programs: The Stacks, Supply Crates, Air Assaults, and the Stack Up Overwatch Program [StOP].
The Stacks send video game care packages full of the latest games and consoles sent to deployed units and veterans in need. Air assaults are all-expenses-paid trips for veterans to attend gaming and geek culture events. StOP is designed to provide round-the-clock access to a team of certified crisis management volunteers.
​Stack Up helps US and Allied military service members get through deployments to combat zones and recover from traumatic physical and emotional injuries with the power of video gaming.
Support Stack Up and donate crypto here.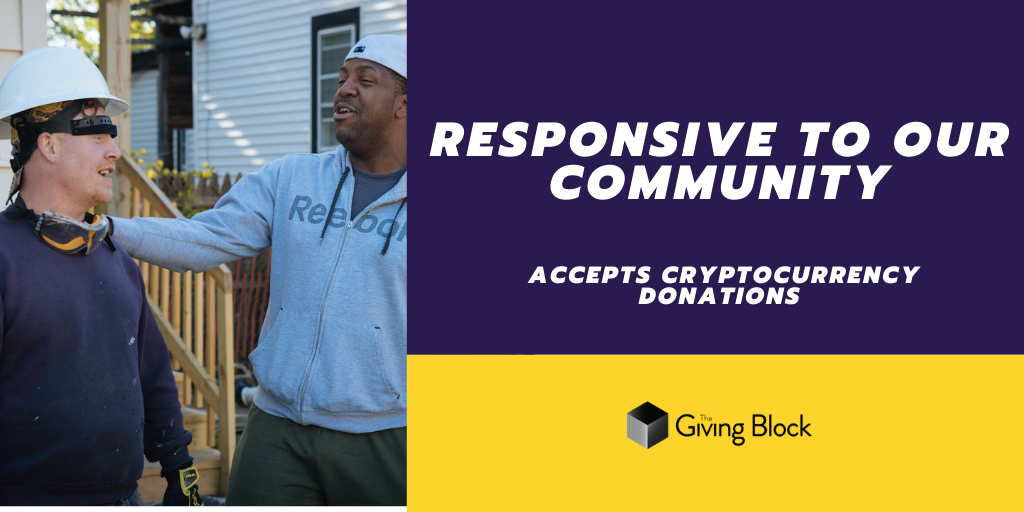 Responsive to Our Community is a 501(c)3 charity that works collaboratively with the community and government to identify blighted and vacant multi-family homes and then provides on-the-job maintenance and repair training to at-risk veterans to refurbish and restore the buildings in rust belt cities. We are currently operating in Syracuse, NY and Oneida, NY and look forward to expanding to a city near you soon.
Responsive to Our Community provides the newly refurbished apartments to homeless indigent families who have been victims of domestic violence.
Mission One: Provide a three-month job skill development training in maintenance skills for vulnerable veterans.
Mission Two: Stabilize and rehabilitate neighborhoods by refurbishing dilapidated homes.
Mission Three: Provide sustainable, safe, and affordable housing to homeless families who have faced domestic violence.
The generated rental income from the affordable housing units make each home perpetually self-sustaining; no additional fundraising is necessary to keep the apartments operational.
Support Responsive to Our Community and donate crypto here.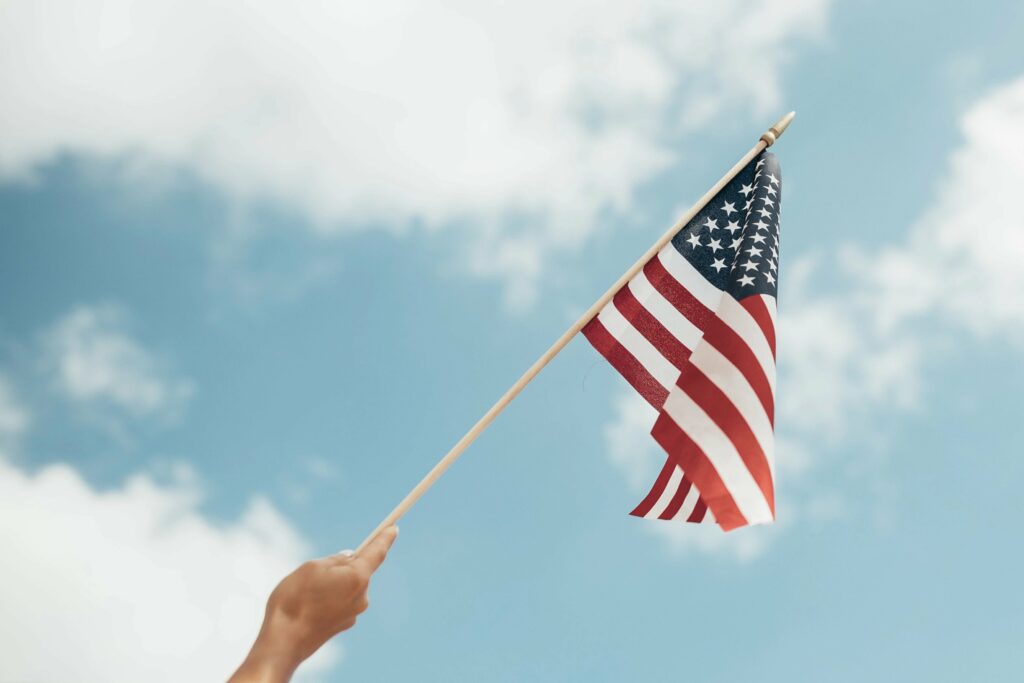 Thank You To Those Who Serve
If you have another veteran organization that you would like to donate crypto to send them our way or if you are a veteran organization that would like to accept cryptocurrency donations we'd love to hear from you.
Once again, to all Veterans and Active Duty Service Members, thank you for your service.