June 18: Payments, particularly donations, aren't as quick and easy as they should be. Many users abandon a donation because of the payment process. Sending money to your favorite cause should be as easy as a few clicks.
That's why The Giving Block has joined the PayString Coalition, alongside Ripple, BitGo, Brave, Mercy Corps, CARE, The Water Project and other global companies and nonprofits to break down the silos that exist in payments and change the way money is sent around the world. To make this vision a reality, the PayString Coalition is launching PayString, making crypto payments simple and easy.
PayString allows you to send and receive money across any payment network, in any currency. With PayString, people have a simple ID that's easy to remember – similar to an email address – so they can send money to friends and family, not a routing number.
PayString can be enabled by any organization that sends or receives money — whether a bank, payment provider or processor, digital wallet, or remittance provider. Implementing PayString makes it possible for businesses t o access more networks, consumers, and currencies to expand their businesses globally.
PayString was built for all; it's open, free and simple to integrate. Today, PayString reaches 120 million consumers worldwide. For today's launch, The Giving Block has implemented our first iteration of PayString with The Water Project. This will allow crypto donors to send BTC, ETH, LTC, BCH, ZEC or GUSD to a single address: waterproject$payid.tgbwidget.com.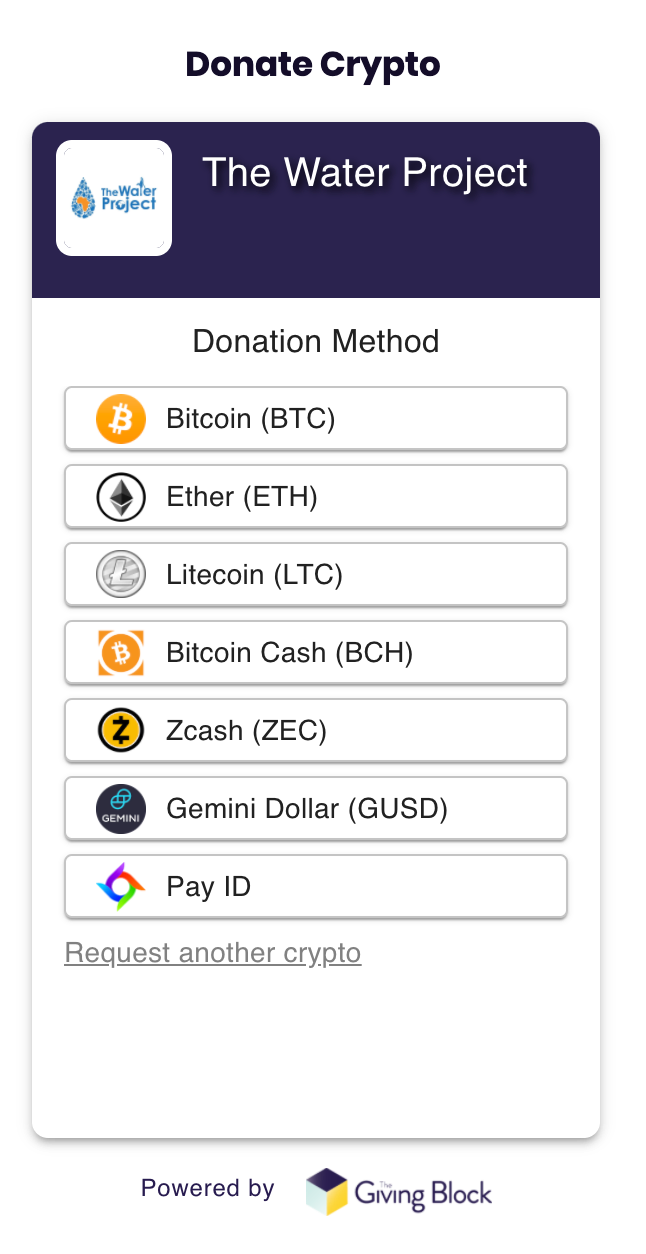 Over the next year, The Giving Block hopes to implement PayString for thousands of nonprofits – doing our part to make donating money, especially cryptocurrency, simple for donors around the world.
"The Giving Block is excited to join the Open Payments Coalition to make it easier for donors to support their favorite causes and for nonprofits to accept donations across platforms. PayString will be the first solution to unify typically closed payment systems to create a truly open and unified global payment network." – Alex Wilson, Co-founder, The Giving Block
PayString brings together companies across all industries with the first-ever global solution for payments, marrying traditional finance and the new world of fintech under one standard. For more information on PayString visit https://paystring.org/.
If you'd like to join the Open Payments Coalition, join today.