The Giving Block's updated donation widget adds new crypto options and added functionality with a new design.
This month is our one year anniversary since launching our donation widget. We've raised millions of dollars in crypto to date and are just getting started. Just in time for Bitcoin Tuesday 2020, we're excited to announce our updated version of the donation widget with a much-needed refresh, packing a ton of additional functionality, improving user experience, and adding more donation options allowing more HODLers to donate directly to their favorite nonprofits.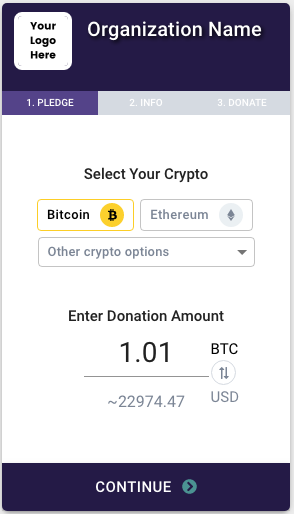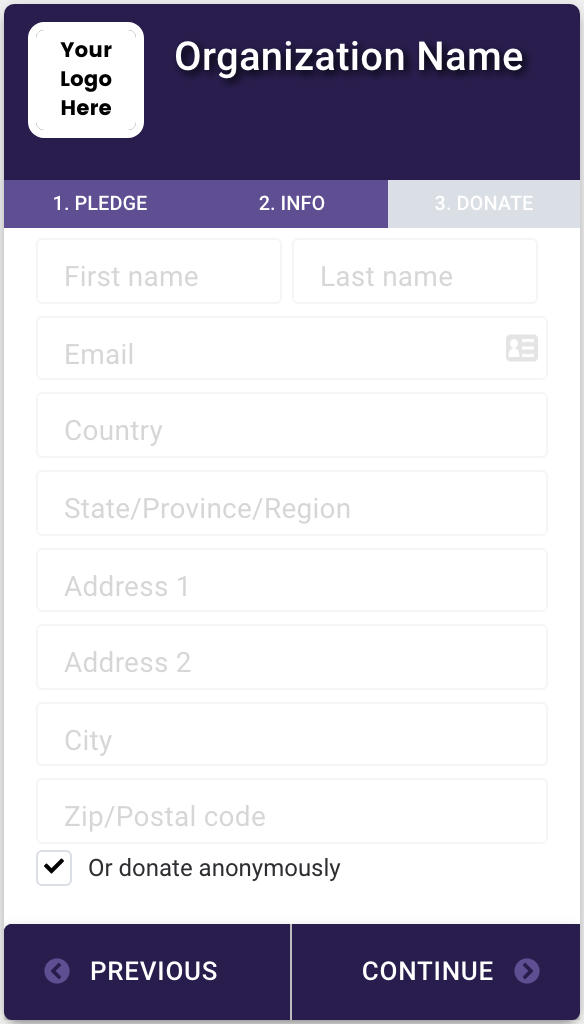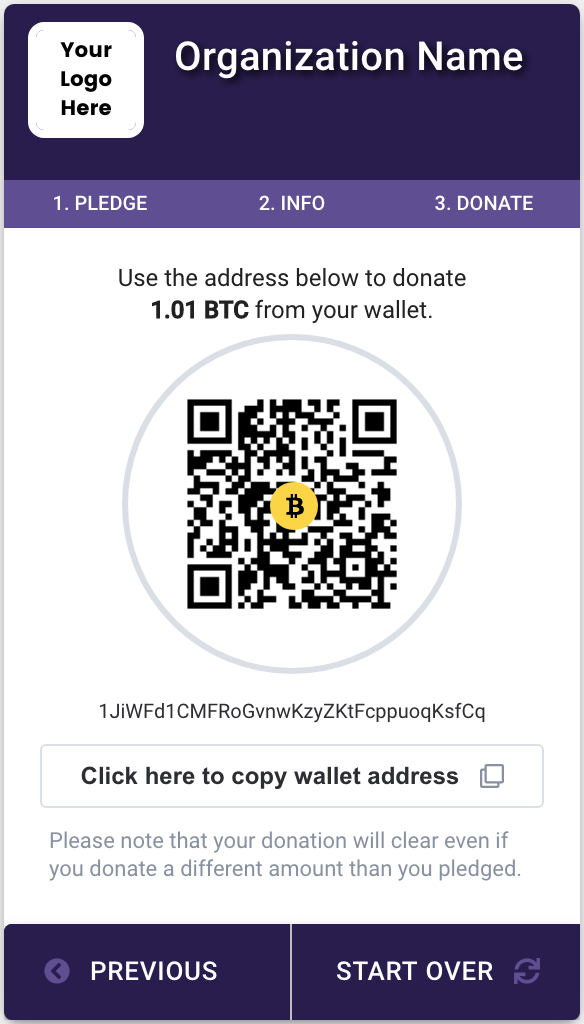 If you're an existing client, you don't need to do anything to get the new widget. It's automatically been updated with the latest features, functionality, and cryptocurrencies including:
Additional cryptocurrencies you can donate (DAI, STORJ, AMP, ZRX)
An improved donation process and user experience
Modernized design (our last one looked like it was from 2010!)
Additional functionality
If you're a donor, you'll notice many of the same great features you've come to love like automatic tax receipts but in a more modern design with added coins to give you more flexibility and tax benefits with your donations.
This is all part of our drive to make it as easy as possible for nonprofits to accept cryptocurrency donations and help donors save money on their taxes while supporting their favorite causes.
You can now donate even more cryptocurrencies with the addition of four new coins.
We are adding four new options for cryptocurrency donors:
Moving forward, all donation widgets will by default include this new range of coins. For a limited time, Storj will match the first $25,000 in donations and Amp will match the first $10,000 in donations so make sure to get your donations in before year-end for double impact.
Every time we add a new cryptocurrency donation option we help nonprofits further broaden and diversify their revenue sources and donor base. To increase usability and open the door for accepting even more cryptocurrencies in the future we have added a drop-down menu option that allows donors to easily select which cryptocurrencies they wish to donate.
For donors, this means more options to donate their appreciated cryptocurrency. In some countries, converting from one cryptocurrency to another is a taxable event so we want to offer as many direct donation options as possible. Be on the lookout for additional coins in Q1 2021.
Have feedback about the new design? Email us at [email protected] if something doesn't make sense or isn't intuitive. We'll continue to make adjustments based on feedback.
In the meantime, we hope you'll join us for #BitcoinTuesday on December 1 to kick off the end of year fundraising campaign (#BagSeason). Choose from 100+ crypto-friendly nonprofits and lower your tax bill while spreading crypto adoption now.