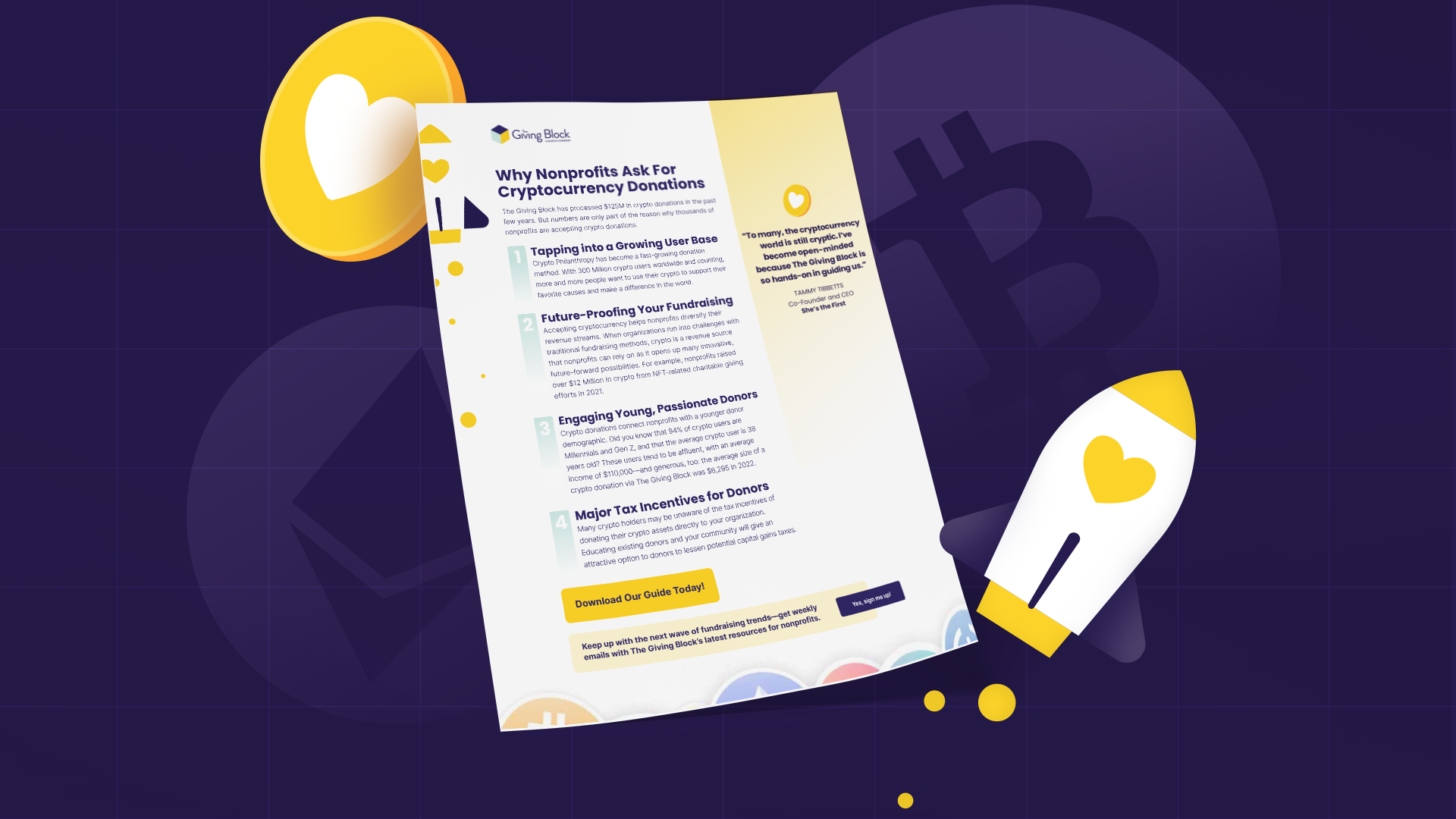 Why Nonprofits Ask for Cryptocurrency Donations
[Free Download]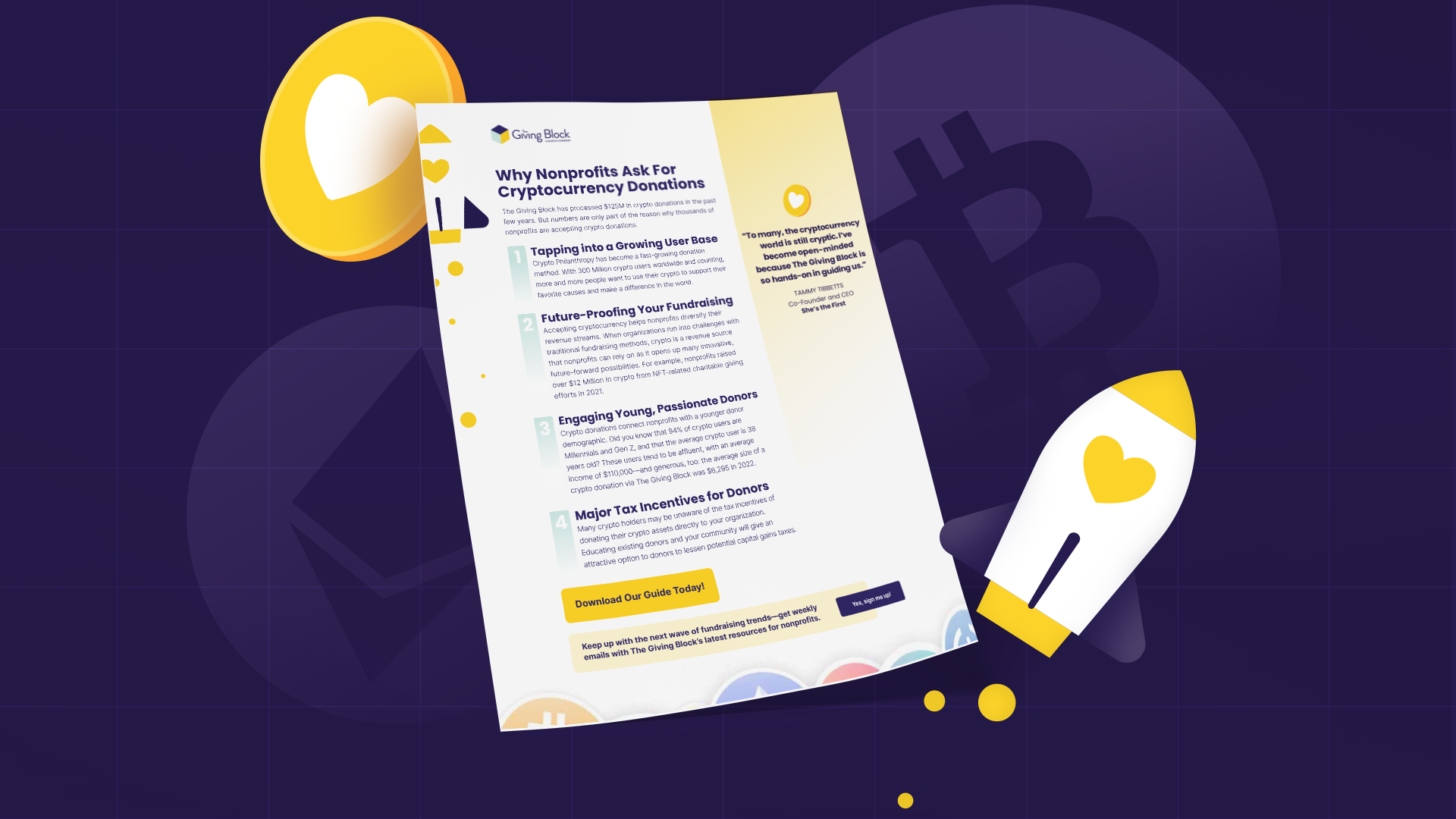 Learn why thousands of nonprofit organizations are fundraising for cryptocurrency donations.
In 2022, we saw more nonprofits embrace crypto fundraising than any year prior. But what's fueling the crypto's popularity in the charitable sector? Find out why crypto philanthropy is more than just a trend.
Download The Giving Block's resource highlighting the key reasons that nonprofits choose to add crypto to their revenue streams.