The Giving Block is the leader crypto donation solution, and we achieve that by staying current with industry trends. Our updates provide donors, nonprofits, and partners an overview of where we are headed and how crypto-philanthropy is making a positive impact in the world.
In the News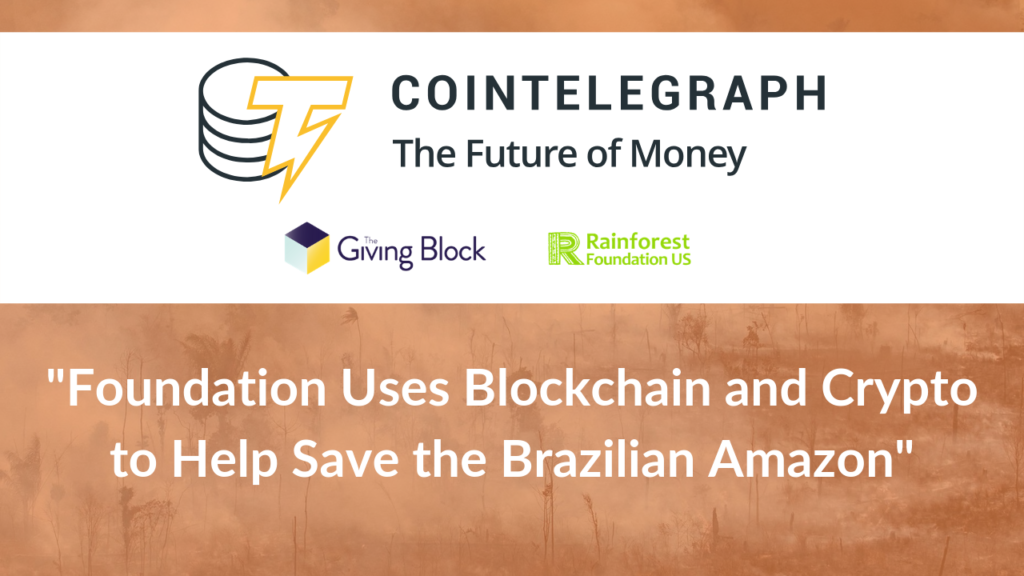 COINTELEGRAPH: Foundation Uses Blockchain and Crypto to Help Save the Brazilian Amazon
Rainforest Foundation US is a New York-based, non-profit NGO working in Central and South America, which is now hoping to support anti-deforestation efforts with crypto and blockchain tech.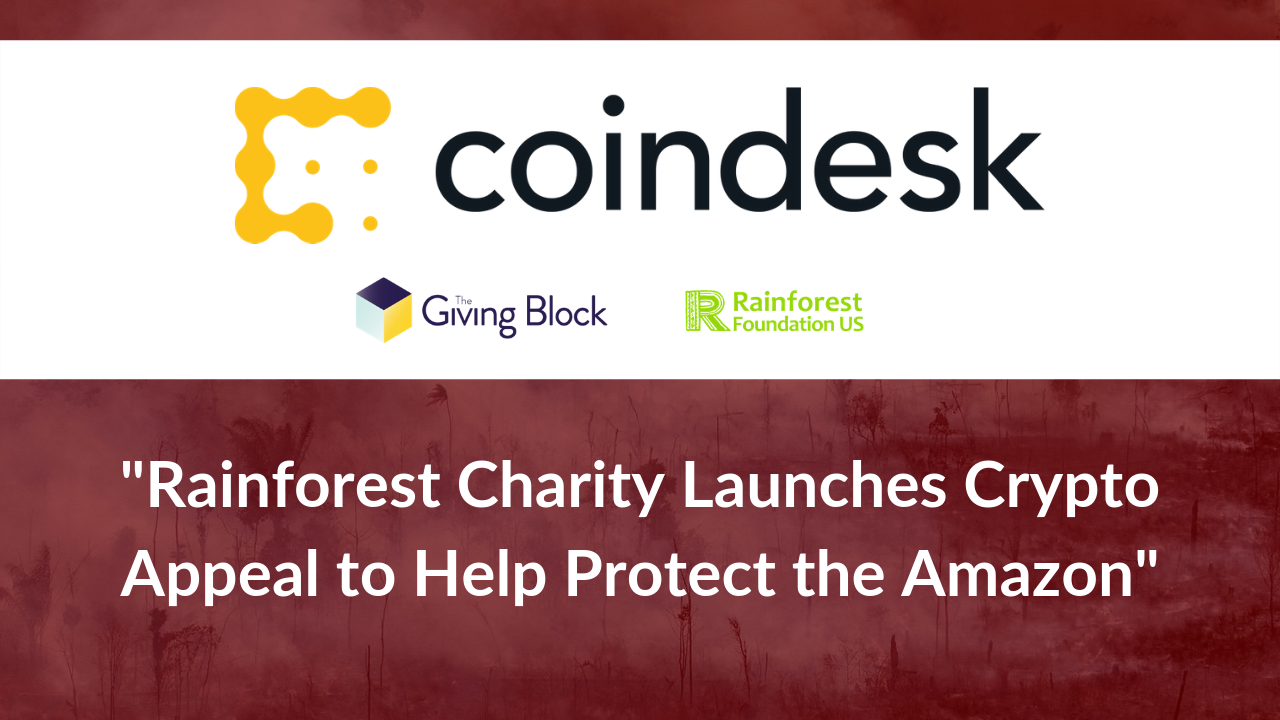 COINDESK: Rainforest Charity Launches Crypto Appeal with The Giving Block to Protect Burning Amazon
A veteran non-profit is embracing the crypto community to fight Brazil's forest fires.