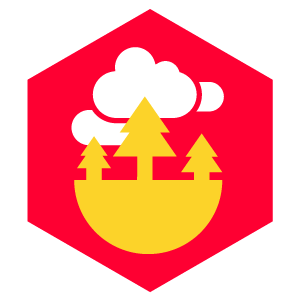 Cause Fund: Environment
Support US-based charities protecting the environment with a single donation.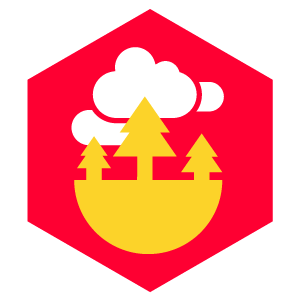 Support Environmental Charities
Our way of life depends on a balanced ecosystem and stable climate. Your donation to the Environment Cause Fund empowers several charities devoted to fighting climate change and minimizing its effects. Nonprofit organizations participating in this Cause Fund plant trees in arid regions, advocate for green policies, and so much more.
To see all participating organizations, please read the FAQ below.
Save on your taxes by donating crypto
There's a reason high net worth individuals tend to donate property instead of cash. Donating cryptocurrency directly to a 501c3 nonprofit is more tax efficient and can save you money.
The IRS classifies cryptocurrency as property for tax purposes which means it is typically the most tax efficient way to support your favorite cause. When donating crypto, you receive a tax deduction for the fair market value of the crypto, and you avoid the capital gains tax you would have incurred if you had sold the crypto and then made a donation. That means you're able to donate more, as well as deduct more on your tax return. The difference? Sometimes more than 30%.
If you provide an email, you will automatically receive a tax receipt after donating.
Frequently Asked Questions
What is a Cause Fund?
Cause Funds bundle together multiple nonprofits that have a similar focus or mission. If there is a specific issue area that you or your brand want to support through charitable giving, donating to a Cause Fund is a great way to do so. With a single transaction, you can help charities of all shapes and sizes: large and small, global and local, new and established, traditional and innovative. For more information on Cause Funds, visit our Cause Funds page.
Which nonprofits are in this Cause Fund?
5 Gyres Institute
Allegheny Land Trust
Blue Ridge Conservancy
Bonneville Environmental Foundation
California Rangeland Trust
Ceres
Chesapeake Bay Foundation, Inc.
Citizens' Climate
Clean Coalition
Conservation Earth Inc./Wildmind
Coral Restoration Foundation
Cotap
Donate Attention
Earth Island Inc
EcoHealth Alliance
Florida Rights Restoration Coalition
Friends of Hudson River Park, Inc.
Friends of the River Foundation
Georgia-Alabama Land Trust
Kiss the Ground
Marine Megafauna Foundation
National Park Foundation
North Carolina Coastal Land Trust
Ocean Conservancy
Oceanic Society
PEER
PERC
PHIUS
PITTSBURGH BOTANIC GARDEN
Pure Earth
Rainforest Foundation US
Rainforest Partnership
Safecast Global
Sea Shepherd Conservation Society
Skagit Gleaners
Solar Electric Light Fund
Space for Giants
Surfrider Foundation
Team Trees Arbor Day Foundation
The Ellen Fund
The Everglades Foundation
The Fruit Tree Planting Foundation
The Story of Stuff Project
Third Millennium Alliance
Thousand Currents
Trees for the Future, Inc.
Trees, Water & People
WILD Foundation
Wild Tomorrow Fund
Women's Earth Alliance
How will funds be distributed?
Once per month, the total value of each fund will be distributed evenly to all of the nonprofit organizations participating in that fund. 
1000+ organizations accept crypto donations through The Giving Block